Great Basin Aquifers under Threat from Southern Nevada Water Authority
Oct. 04, 2011 11:32AM EST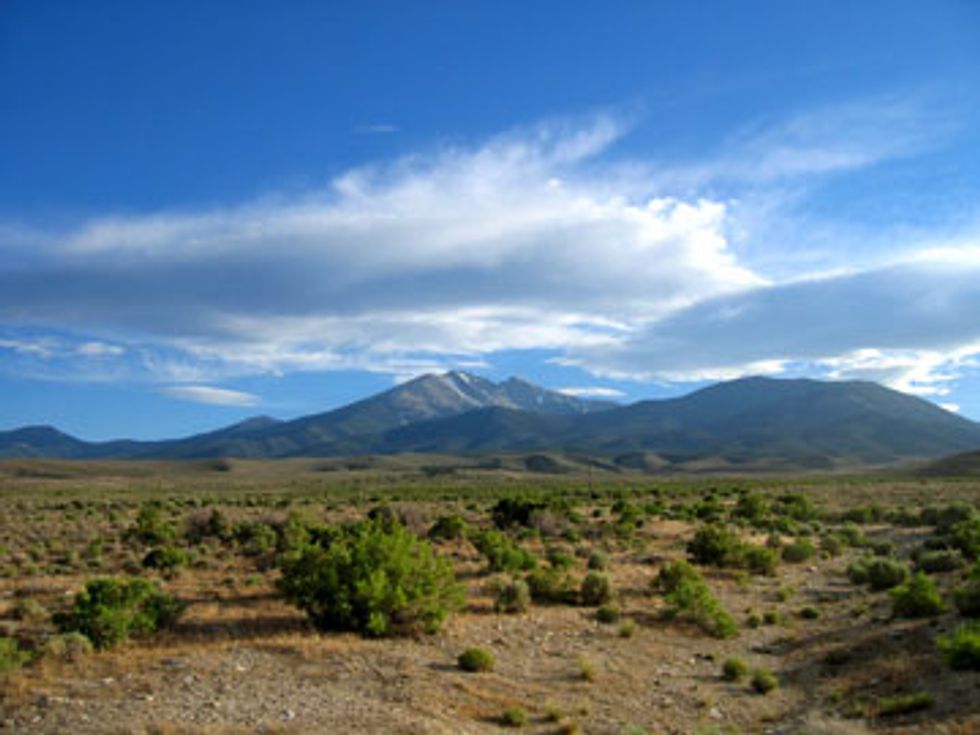 The Southern Nevada Water Authority submitted a right-of-way application to the Bureau of Land Management (BLM) for a 300-plus mile pipeline to export more than 57 billion gallons of water a year from Great Basin aquifers that were filled by melting ice sheets more than 10,000 years ago. The water would go to the Las Vegas Valley, where it would promote unsustainable urban growth in the driest desert in the U.S.
The potential impacts of this project's scale are staggering. Water tables could drop up to 200 feet and more than 192,000 acres of prime Great Basin shrubland habitats could be dried, destroyed and converted to dry-land grasses and annuals, including invasive species such as cheatgrass and Sahara mustard. More than 8,000 acres of wetlands could be destroyed and more than 310 springs and 125 miles of perennial streams face potentially severe damage.
The toll taken on rare and endangered species could also be staggering, with possible extinctions of susceptible desert fish and springsnails. The impacts wouldn't end there. Widespread harm to other species such as the imperiled greater sage grouse, southwestern willow flycatcher, Columbia spotted frog, northern leopard frog and Bonneville cutthroat trout, along with iconic species such as mule deer, pronghorn antelope and elk are also likely, threatening the natural heritage of the Great Basin in eastern Nevada and western Utah.
In its own water resources reports, the Southern Nevada Water Authority disclosed that it can increase supply through enhanced conservation by an amount greater than the envisioned pipeline could provide. Other options are available as well, such as growth-management provisions or trading desalinized ocean water for Colorado River waters.
Please tell the U.S. BLM director that this is unacceptable stewardship. The U.S. BLM must deny the right-of-way application for this destructive project. There are far better options for securing the water future of Las Vegas than laying waste to the heart of the Great Basin.
For more information, click here.
EcoWatch Daily Newsletter