This website uses cookies to ensure you get the best experience while browsing it. By clicking 'Got It' you're accepting these terms.

There are so many issues impacting the health of the planet, but fortunately our country is full of people who put their hearts and souls every day into protecting our remaining natural resources. I would hate to see what the planet would look like if we didn't have environmental advocates fighting for a healthier world.
I just finished watching Pete McBride's Chasing Water video, in which he follows the 1,500 mile course of the Colorado River from its headwaters in the Rocky Mountain National Park to the high and dry land 80 miles from the sea providing insights on a problem that is desperately in need of solutions. Yesterday, Waterkeeper Alliance filed suit against Taylor Energy for ongoing Clean Water Act and Resource Conservation and Recovery Act violations stemming from an oil spill in the Gulf of Mexico that has continued to flow for more than seven years.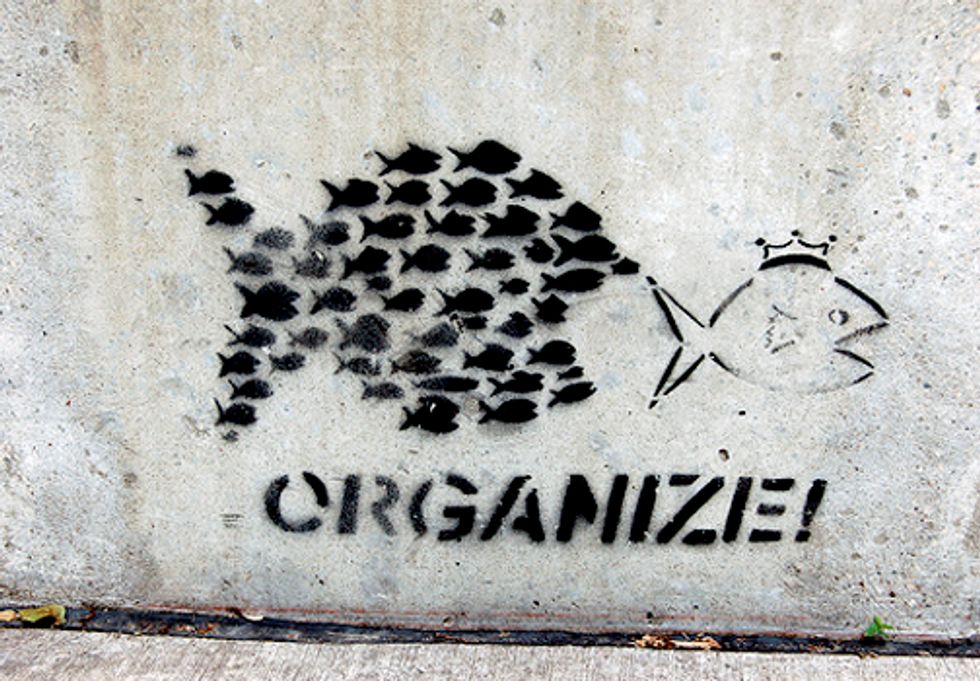 Josh Fox, director of the Oscar-nominated documentary Gasland, continues to fight for the rights of communities and clean water in his pursuit to expose the environmental and health issues related to the fracking industry. His arrest on Wednesday, while filming a House Science Committee hearing on Capitol Hill that was examining the U.S. Environmental Protection Agency's investigation of potential water contamination from natural gas drilling in Pavillion, Wyoming, shows the impact a single individual can have in creating change. The fracking issue has ignited one of the largest grassroots environmental efforts our country has ever seen. From the daily formations of new community groups to protect water supplies, like the Citizens for a Healthy Community in Colorado, to the leadership of large organizations like the Sierra Club's Michael Brune denouncing fracking, one cannot underestimate the importance of grassroots advocacy in the fight to restore democracy and prevent the privatization of natural resources.
Unfortunately these fights seems to last so long. The campaign to stop mountaintop removal has been going on for more than a decade. Thanks to Jeff Biggers for his relentless coverage of the issue and call for an immediate moratorium on all mountaintop removal mining operations.
In my more than two decades working on environmental issues, the call to prevent drilling in the Arctic National Wildlife Refuge (ANWR) has been a continual battle. On Feb. 1, Republican leaders of the House Natural Resources Committee did the bidding of Big Oil once again and voted to open up the pristine ANWR—in addition to the Atlantic and Pacific Oceans, the protected eastern Gulf of Mexico and Alaska's Bristol Bay—to oil drilling, all under the pretext of funding this year's transportation bill.
The fight to protect our food supply is another long-time issue receiving great attention from the grassroots movement. From exposing Monsanto's and other big agriculture's energy-intensive industrial farming practices that rely on toxic chemicals and genetically engineered crops that are making people sick and destroying the planet, to solution-based projects where school lunchrooms support local foods and healthy choices, advocates in communities throughout the world are changing the way people eat.
The work being done by people who care is vital to creating a sustainable future and providing the next generation with a healthy world that will allow them to thrive. The choice is ours.  Do we want to continue to pollute the planet, kill ourselves and have no regard for anything wild, or will more people join the grassroots environmental movement and take a stand against corporations that put profits first?
I, for one, am proud to be working with people who value our natural world and understand how we fit within the ecosystem of this incredibly beautiful planet, and feel fortunate every day to be able to promote this work through the online news service EcoWatch.org.
EcoWatch Daily Newsletter
Tesla co-founder and CEO Elon Musk discusses vehicle dimensions in front of the newly unveiled all-electric battery-powered Tesla Cybertruck at Tesla Design Center in Hawthorne, California on Nov. 21. FREDERIC J. BROWN / AFP via Getty Images
Tesla just unveiled its first electric truck.
CEO Elon Musk showed off the new design at a launch event at the company's Design Studio in Hawthorne, California Thursday.
A video shows a woman rescuing a koala from Australia's wildfires.
VOA News / YouTube screenshot
More than 350 koalas may have died in the wildfires raging near the Australian town of Port Macquarie in New South Wales, but one got a chance at survival after a woman risked her life to carry him to safety.
This study found evidence of illegal hammerhead fins in 46 out of 46 sampling events in Hong Kong. NOAA / Teachers at Sea Program
By Jason Bittel
Authorities in Hong Kong intercepted some questionable cargo three years ago — a rather large shipment of shark fins that had originated in Panama. Shark fins are a hot commodity among some Asian communities for their use in soup, and most species are legally consumed in Hong Kong, but certain species are banned from international trade due to their extinction risk. And wouldn't you know it: this confiscated shipment contained nearly a ton of illegal hammerhead fins.
Heat waves emanate from the exhaust pipe of a city transit bus as it passes an American flag hung on the Los Angeles County Hall of Justice on April 25, 2013. David McNew / Getty Images
Air pollution rules aren't doing enough to protect Americans, finds a major new study that examined the cause of death for 4.5 million veterans, as The Guardian reported.
Coldplay is releasing a new album on Friday, but the release will not be followed by a world tour.