Grandmother Demands Navy Stop Deadly Assault on Thousands of Whales and Dolphins
Jul. 11, 2012 12:39PM EST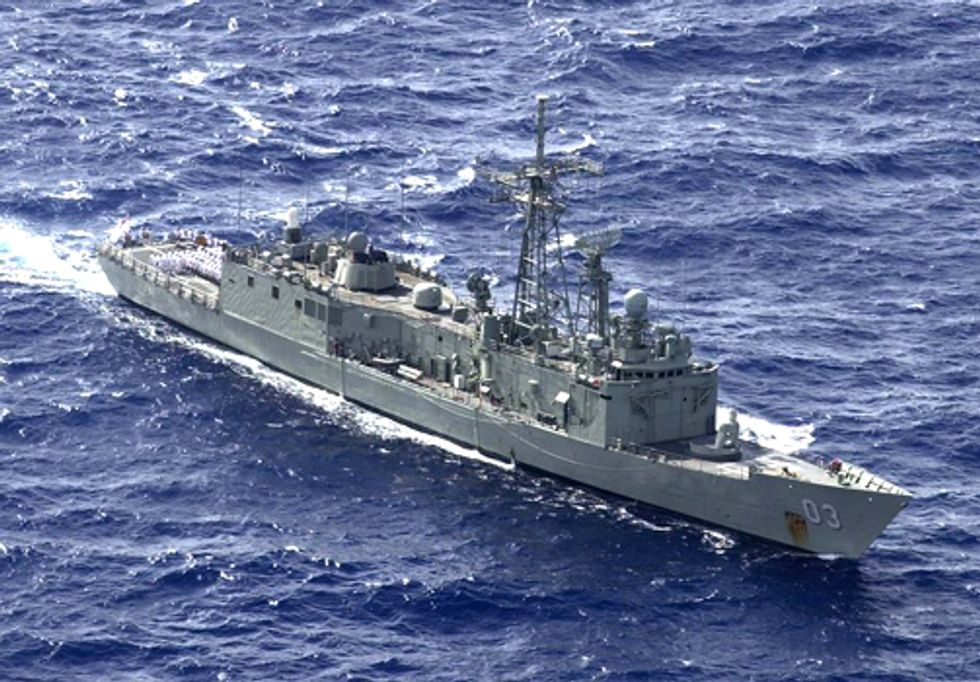 More than 450,000 people have joined a popular campaign on SignOn.org calling on the U.S. Navy to stop the use of high frequency sound testing off the coasts of California, Hawaii, the Atlantic Coast and in the Gulf of Mexico due to its deadly impact on tens of thousands of native whales and dolphins.
Lyndia Storey is a mother and grandmother who has sailed the ocean on and off for the last 30 years. As a former Hawaii resident, Storey first became aware of the issues of high frequency sound testing by the Navy when they brought the program to Kauai in 1992. For the last 20 years she has worked to educate people about the dangers these high frequency experiments pose to marine wildlife.
"When I first found out what was happening to whales and dolphins I was shocked," said Storey. "I started this petition on SignOn.org to raise awareness and let the Navy know that hundreds of thousands of Americans want them to stop their deadly and unnecessary assault on marine wildlife. I believe it is our responsibility to care for the environment and its animals. We should be good stewards of the earth."
"It is unacceptable and illegal for the Navy to summarily dismiss what is acknowledged to be the most effective means of reducing harm to whales and dolphins–avoiding areas associated with high marine mammal density–claiming instead that it needs wholesale access to nearly 5 million square nautical miles of sea space to conduct training and testing activities," explained Zac Smith, staff attorney for the National Resource Defense Council (NRDC).
"The Navy's training and testing will harm more than 50 species of whales and dolphins, including 8 protected by the Endangered Species Act, such as the North Atlantic right whale [one of the most critically endangered whales], blue whale [the largest animal to have ever lived on the planet], and sperm whale [ncluding populations harmed by the BP Deepwater Horizon disaster]," said Smith.
According to specifics confirmed by the NRDC, the Navy estimates that it may kill as many as 1,000 marine mammals from the use of explosives during testing and training exercises in Hawaii and Southern California and as many as 850 along the Atlantic Coast and Gulf of Mexico. In the next five years (from January 2014 to January 2019), the Navy estimates that it will cause roughly 5,000 instances of permanent hearing loss from its use of sonar and explosives in Hawaii and Southern California and roughly 10,000 instances of permanent hearing loss along the Atlantic Coast and Gulf of Mexico.
--------
SignOn.org is the non-profit, online campaign platform from MoveOn.org that lets anyone start and run their own online campaigns.
 Visit EcoWatch's BIODIVERSITY page for more related news on this topic.
EcoWatch Daily Newsletter