This website uses cookies to ensure you get the best experience while browsing it. By clicking 'Got It' you're accepting these terms.
Governor Quinn Signs Illinois Fracking Bill
Jun. 17, 2013 04:02PM EST
Energy
Southern Illinoisans Against Fracturing Our Environment (SAFE) is horrified at the decision of the Illinois General Assembly, and Gov. Quinn, to put the water, air, soil, health and economic future of Southern and Central Illinois at risk from horizontal fracking. In the words of Tabitha Tripp of SAFE, "It's a very sad time for Illinois. We have to fight our own government to keep our children and grandchildren safe from harm."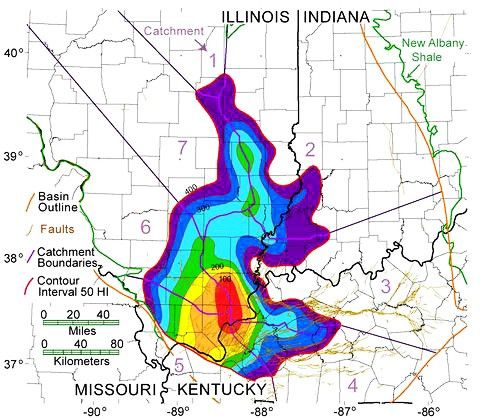 SB1715 was negotiated behind closed doors, and was not based on scientific study, but rather on the question of what was politically possible, regardless of science. The resulting bill is woefully inadequate to protect Illinois residents from the known harms horizontal fracking has brought to residents across America. It also represents a denial of basic democracy for the residents of Illinois.
 
Josh Fox, in a House Executive Committee Hearing May 21, pleaded with Illinois legislators to visit Pennsylvania to see what horizontal fracking has done to families there. Illinois legislators refused this extremely reasonable, common sense request. Not one of these elected officials has ever visited a fracking site.
 
SAFE strongly opposes fracking and will continue to work with other groups opposed to fracking, advocate for victims and push for a ban, until the practice is banned. We will pursue every avenue possible and will never stop fighting for a ban.
 
SAFE worked tirelessly to promote a fracking moratorium so that scientific studies could be considered, along with water usage and local issues. The Illinois General Assembly refused to consider this common sense approach. Obviously, campaign contributions are more important than the health and safety of the people they serve. It is a sad day for democracy, and for the future of Illinois.
Visit EcoWatch's FRACKING page for more related news on this topic.
——–
Sign the petition today, telling President Obama to enact an immediate fracking moratorium:

EcoWatch Daily Newsletter
Large food companies are following in the footsteps of fast-food restaurants such as Burger King and KFC by offering meat alternatives. Getty Images
By Elizabeth Pratt
Hormel, Kellogg's, and Kroger are among the large companies now planning to offer "fake meat" products at grocery stores.
Experts say the trend toward plant-based meats coincides with consumers' desires to eat less meat.
However, experts urge consumers to closely check package labels as a product isn't necessarily healthy just because it's described as plant-based.
In grocery stores and fast-food outlets around the U.S., a revolution is taking place.
Colombia rainforest. Marcel Oosterwijk / CC BY-SA 2.0
Many of us think of the Amazon as an untouched wilderness, but people have been thriving in these diverse environments for millennia. Due to this long history, the knowledge that Indigenous and forest communities pass between generations about plants, animals and forest ecology is incredibly rich and detailed and easily dwarfs that of any expert.
picture-alliance / Newscom / R. Ben Ari
By Wesley Rahn
Plastic byproducts were found in 97 percent of blood and urine samples from 2,500 children tested between 2014 and 2017, according to a study by the German Environment Ministry and the Robert Koch Institute.

Pexels
Medically reviewed by Daniel Bubnis, MS, NASM-CPT, NASE Level II-CSS
Hot yoga has become a popular exercise in recent years. It offers many of the same benefits as traditional yoga, such as stress reduction, improved strength, and flexibility.
Lara Hata / iStock / Getty Images
By SaVanna Shoemaker, MS, RDN, LD
Rice is a staple in many people's diets. It's filling, inexpensive, and a great mild-tasting addition to flavorful dishes.
An image of the trans-alaskan oil pipeline that carries oil from the northern part of Alaska all the way to valdez. This shot is right near the arctic national wildlife refuge. kyletperry / iStock / Getty Images Plus
The Trump administration has initialized the final steps to open up nearly 1.6 million acres of the protected Alaskan National Wildlife Refuge to allow oil and gas drilling.