Gov. Kasich's Energy plan ignores the dangers of fracking
Apr. 08, 2012 06:14PM EST
Energy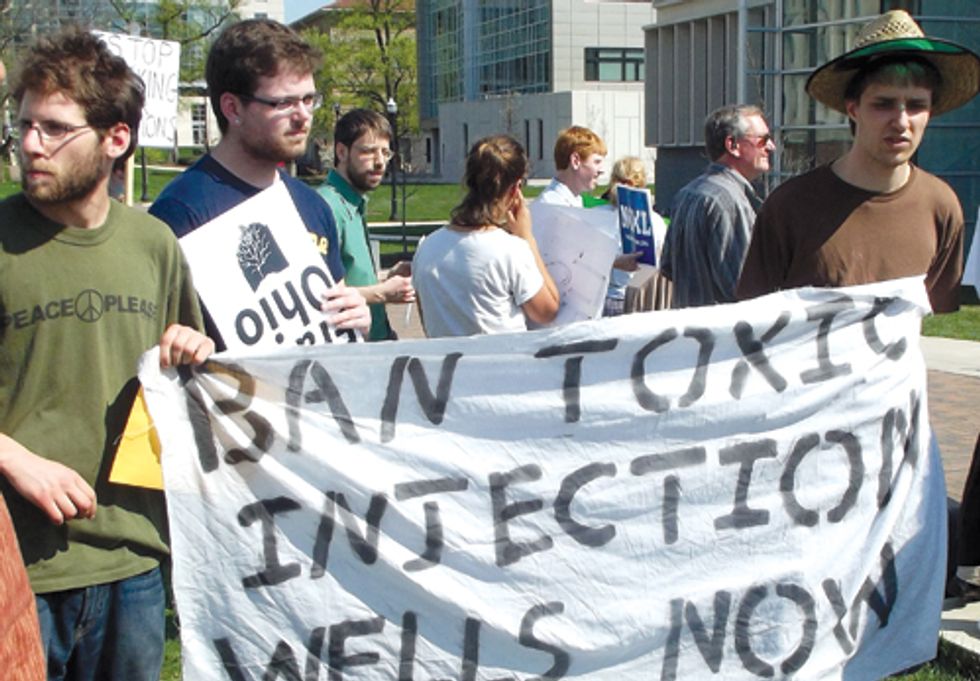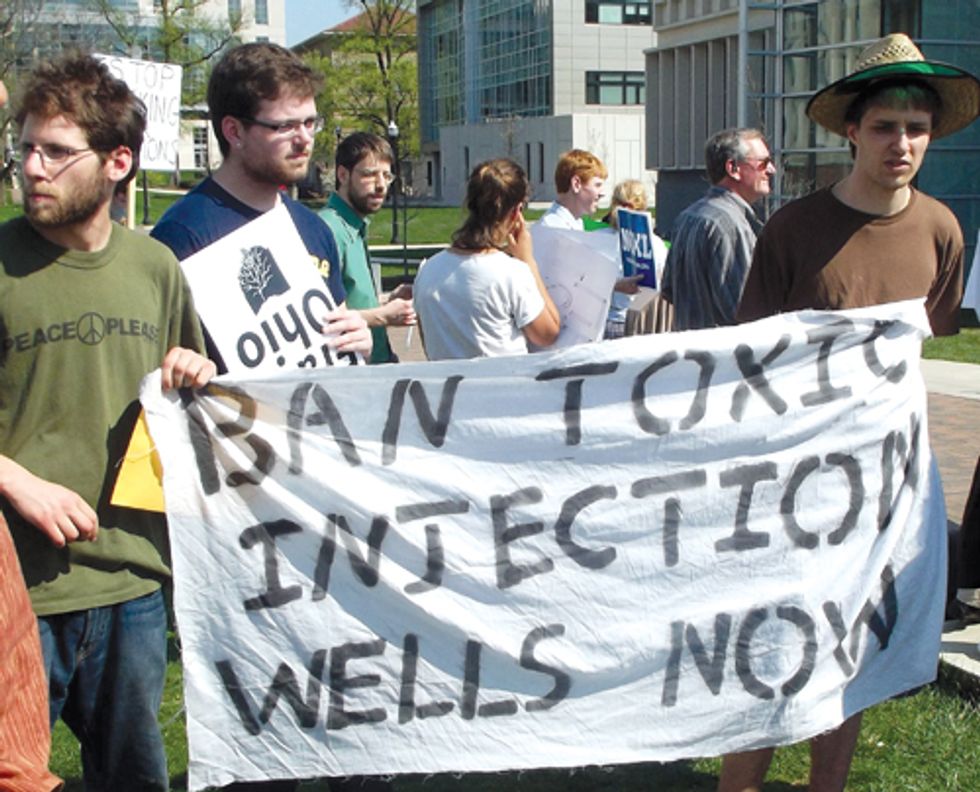 By Alex Beauchamp
In March, Gov. John Kasich unveiled his new energy plan, to great fanfare. Finally, we were told, Ohio would force gas and oil companies to pay their fair share. Finally, we thought, we'd make sure that the mistakes of the past are behind us.
The sad truth is that there's nothing in Kasich's energy plan that makes hydraulic fracturing, or fracking, any safer. Instead, the governor proposed an extremely modest tax increase on oil and gas companies, most of which will subsidize a cut to the state's personal income-tax rate.
Kasich proposes a new severance tax on fracking that could reach as high as four percent of the market value of the oil and natural gas produced. If that doesn't sound like a lot, it's because it isn't. Neighboring West Virginia, which isn't exactly unfriendly to big oil and natural gas, has a five percent tax on the market value of oil and gas.
We know fracking will result in increased inspection and clean-up costs, so you might think the governor will use this new revenue to at least offset some of the damage. Sadly, that's not the case. The administration has pledged that every dollar in revenue will be offset by cuts to income taxes that will disproportionately benefit the wealthy.
Ohio deserves better than this. We've already seen some of the consequences of the state's rush to drill. Youngstown experienced a dozen earthquakes, and, earlier this month, the Ohio Department of Natural Resources (ODNR) confirmed what many of us had long suspected—the injection of fracking wastewater into the ground caused these quakes.
You'd think this would give ODNR pause, but after a few cosmetic changes to drilling procedures, the administration plans to go full-steam ahead. Time will tell if we can expect more quakes as we drill more injection wells, but similar experiences in Oklahoma and Arkansas are not encouraging. While other states have taken the prudent step of rejecting injection wells, this administration seems content to let Ohio become a dumping ground for millions of gallons of fracking wastewater.
But the problem isn't just what to do with the waste. Fracking itself poses its own dangers. Mark and Sandy Mangan in Medina County were told by the Agency for Toxic Substances and Disease Registry that their well water is "potentially explosive," most likely as a result of fracking near their property.
Residents in Broadview Heights are dealing with concerns not only over their water, but also over falling property values. A March 9 story from CBS News showed property values in the town declining by as much as 20 percent, and we know they'll fall further when accidents occur. Given that fracking is already taking a financial toll on Ohio families, the few extra bucks that the Governor is proposing clearly won't make much difference.
Across the country, the picture doesn't look much better. In neighboring Pennsylvania, residents in Dimock are still struggling with water contaminated from gas drilling. Faced with water unsafe to drink or bathe in, many in the town are relying on water deliveries from the U.S. Environmental Protection Agency (EPA). In Pavilion, Wyoming, we've seen similar contamination to the town's groundwater identified by the EPA as part of an upcoming study on the effects of fracking.
The evidence is overwhelming. Fracking isn't safe. It poses huge risks to our drinking water, our air, our quality of life and even to the ground under our feet. Why, then, is the Kasich administration proposing an energy plan based on modest tax increases on oil and gas companies? We all know that taxing something does not make it safe. The sad fact is that no amount of tax revenue can offset the potential harms of fracking.
Ultimately, Kasich's energy plan doesn't just ignore the dangers fracking poses, it offers Ohioans a false choice. This energy plan ties the rush to drill to tax rates, telling Ohio residents they can either accept fracking and the risks it poses, or they can pay higher taxes. Ohio should reject this choice and demand a real, sustainable energy plan.
A sensible energy plan would consider these risks and come to the obvious conclusion that they far outweigh the benefits. Ohio should ban fracking and injection wells immediately.
For more information, visit www.foodandwaterwatch.org.
EcoWatch Daily Newsletter