Google Invests $103 Million in Southern California Solar Project
Oct. 10, 2013 04:59PM EST
Business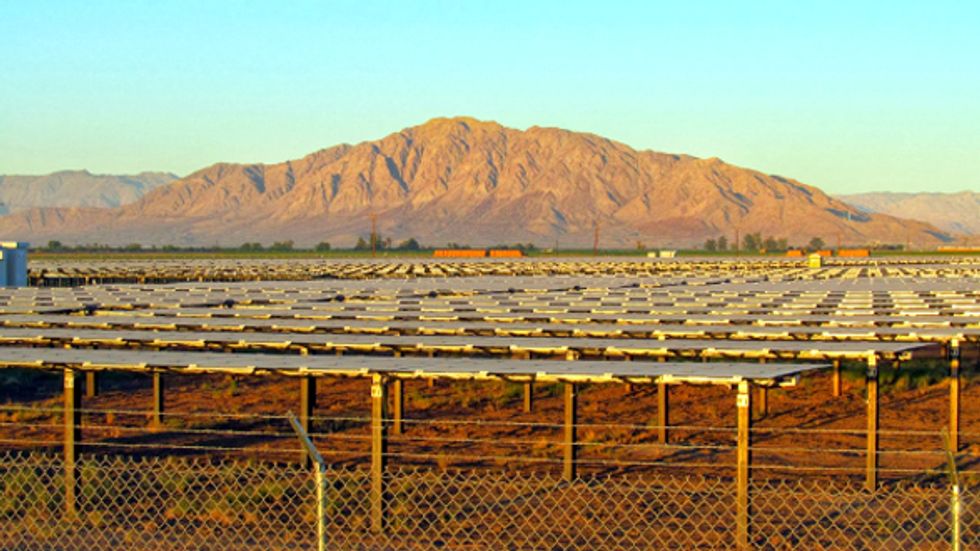 Google made its 13th renewable energy investment since 2010 this week, helping to fund a 265.7-megawatt (MW) solar project in California.
Google invested $103 million in Silver Ridge Power's Mount Signal Solar project, the company announced today on its Green Blog. Located in Imperial County, Mount Signal is expected to be operational some time in 2014. Silver Ridge secured an agreement to sell its output to the San Diego Gas & Electric Co.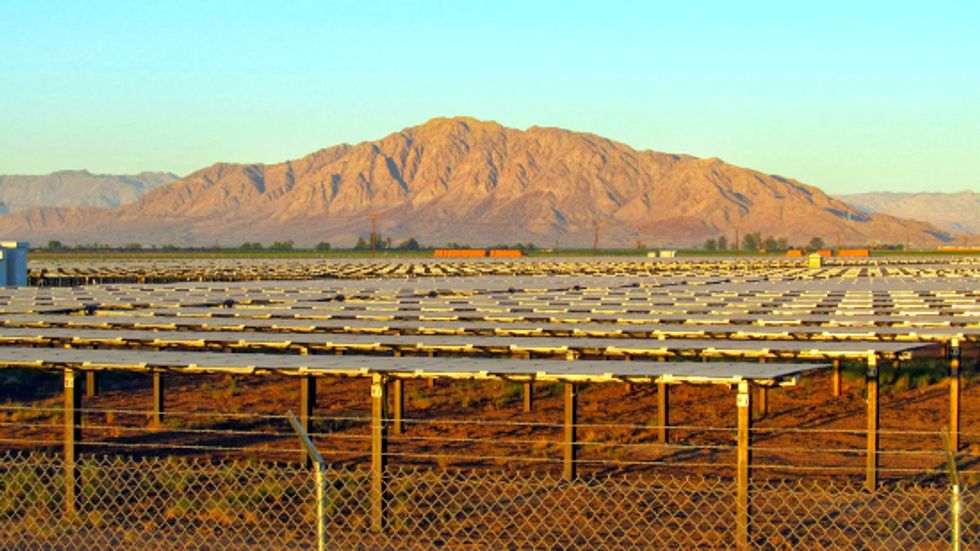 "Why are we making these investments? It's simple: we believe in a clean energy future, and we think that companies like ours can help make it happen," Kojo Ako-Asare, Google's head of corporate finance, said. "We invest in these projects because they make business sense, because they help put more renewable energy on the grid and because they have a positive impact on the local economies where they operate."
Mount Signal will power 80,000 homes and create 900 construction jobs. Silver Ridge already operate 51 solar power plants that generate 522 MW in seven countries.
Google invested $1 billion in these renewable projects in the past three years:

EcoWatch Daily Newsletter
Related Articles from EcoWatch