Google and EDF Partner to Map Natural Gas Leaks
Jul. 16, 2014 04:47PM EST
Energy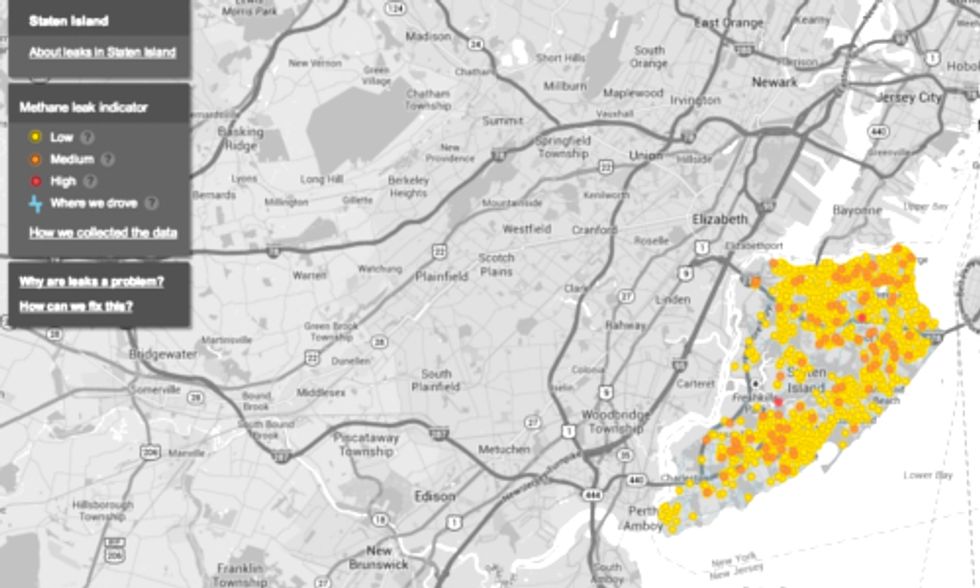 Natural gas is leaking beneath streets near you, though you might not realize it.
While the leaks might not show obvious effects right away, the methane within natural gas warms the planet about 120 more than carbon dioxide. Google and the Environmental Defense Fund entered a partnership to track pipe leak risks with innovative online maps. The maps are part of a pilot project that uses specially equipped Google Street View mapping cars in hopes of gauging the potential of new sensing and analytical technologies to measure environmental indicators in ways that previously too difficult or impossible.
Google and the EDF began their project observing natural gas pipes in Boston, MA;, Indianapolis, IN; and Staten Island, NY.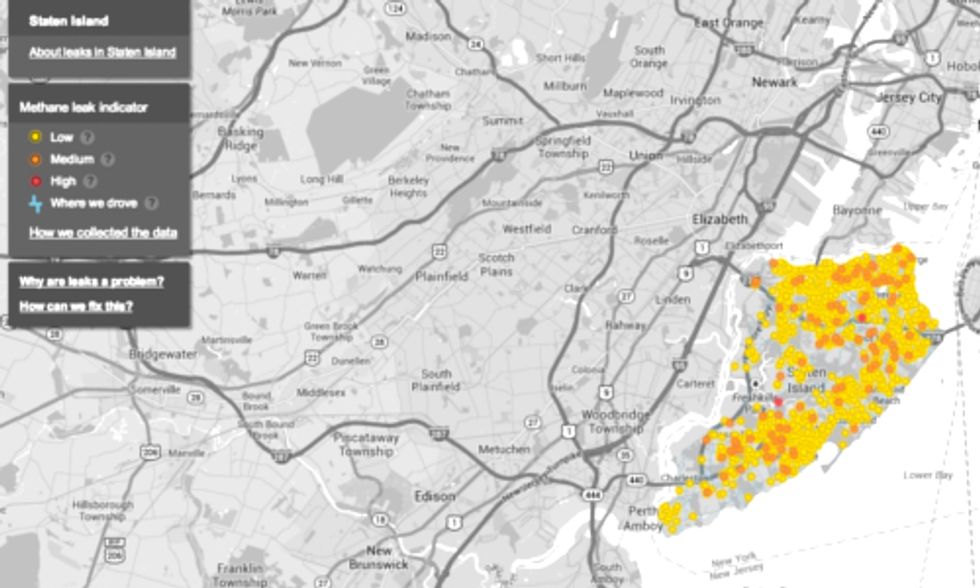 "New technology has given us vastly greater ability to make environmental data available for everyone to see, and to use that information to solve environmental problems by making better decisions," said Steven Hamburg, EDF's chief scientist. "Methane leaks are a pervasive challenge throughout the natural gas industry. This is an ideal chance to put new science to work and to solve a major real-world challenge."
The EDF and researchers at Colorado State University developed and tested the system for two years to the point that it could assess the amount of gas escaping from leaks of all sizes detected amid 15 million individual readings that were collected under thousands of miles of roads. The two entities believe natural gas companies fail to do such monitoring themselves, putting the public at risk.
"Environmental quality is an issue that affects everyone. Making this information more accessible can make a meaningful difference in people's quality of life," said Karin Tuxen-Bettman, program manager for Google Earth Outreach. "This pilot project is meant to explore and understand the potential for EDF and others to map and visualize important environmental information in ways that help people understand both problems and solutions."
The EDF and Google plan on detecting other pollutants and in more cities. Click here to nominate your city.
EcoWatch Daily Newsletter