Goldman Prize Recipients Call on World Leaders to Take Risks at Rio+20
Jun. 05, 2012 04:25PM EST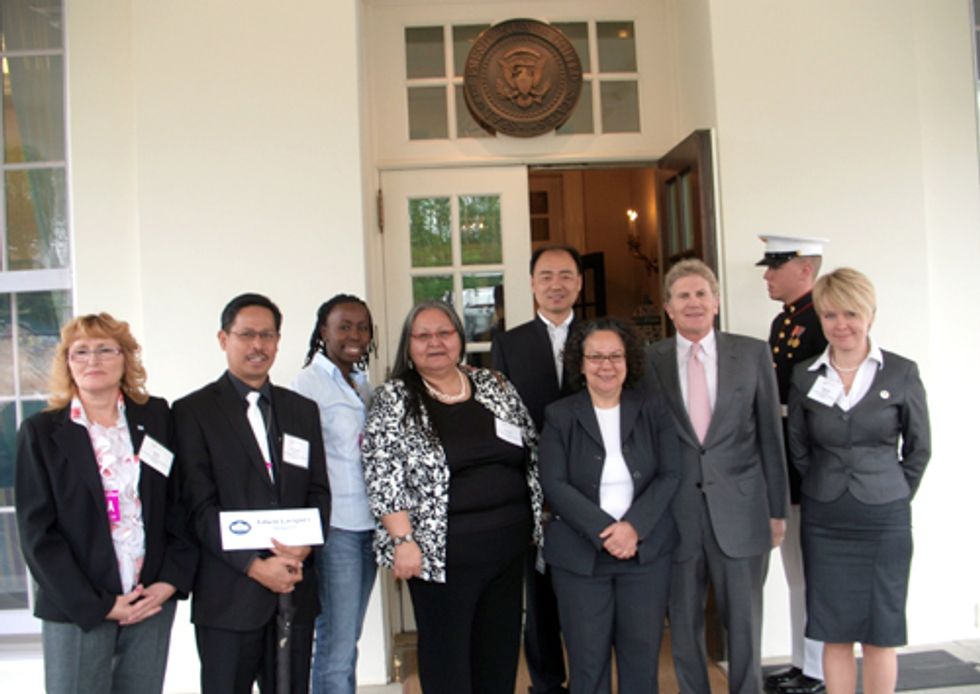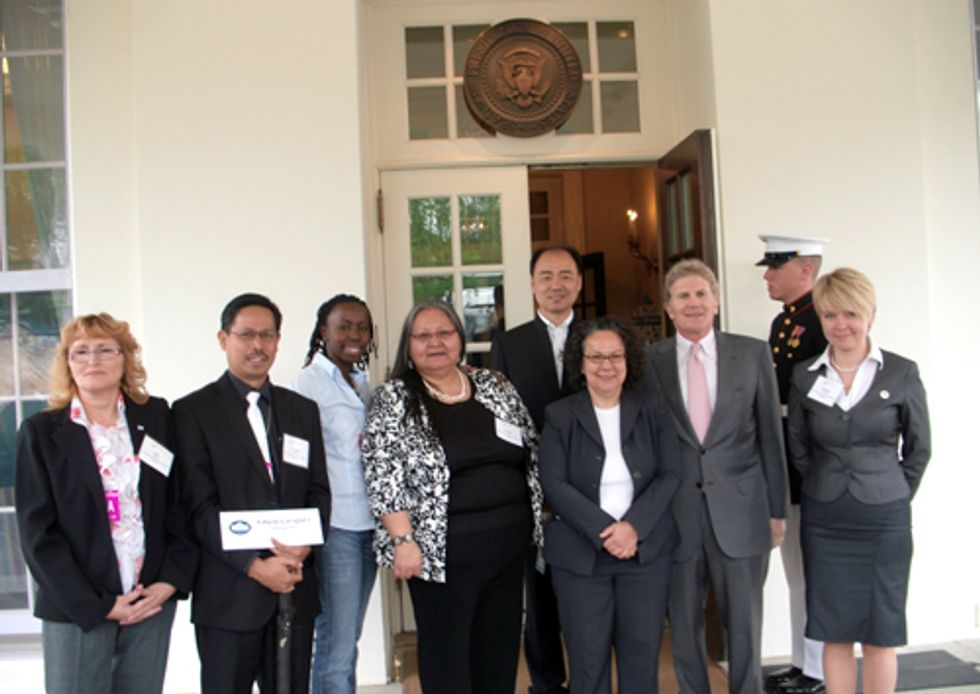 Recipients of the Goldman Environmental Prize, the world's largest award for grassroots environmental activists, are calling on world leaders to attend the upcoming United Nations Conference on Sustainable Development in Rio de Janeiro and make real commitments to protect the environment. 
A total of 107 Goldman Prize winners, representing a broad spectrum of environmental activists—indigenous  leaders, attorneys, clergy, government officials, biologists, among others—from 68 countries have added their names to the statement. All have taken great personal risks to protect the environment, often facing arrest, torture, violent threats and assassination attempts along the way.
Signatories on the letter include:
Alexander Nikitin (Russia, 1997), a former naval captain who was jailed on treason charges for revealing the environmental threats behind Russia's decommissioned nuclear submarines
Medha Patkar (India, 1992) who has been repeatedly beaten and arrested during protests against environmentally destructive redevelopment projects
Marina Silva (Brazil, 1996), former Brazilian environment minister who, despite the assassination of her close colleague Chico Mendes, led demonstrations with rubber tappers to protect tropical forests in the Amazon
The statement recognizes that much of the progress achieved in environmental protection since the original Earth Summit in 1992 came from the grassroots level, but that there is now a pressing need for leadership at the government level to rise to the challenge of climate change and sustainable development.
The full letter follows below:
---
An open letter from Goldman Environmental Prize winners to government leaders regarding the 2012 Earth Summit
We are the recipients of the Goldman Environmental Prize. We have been threatened. We have been tortured. We have been jailed. We have died from industrial toxins in our blood. We have been killed.
We are the recipients for the Goldman Environmental Prize. We are from 81 countries. We are grassroots activists. We are national ambassadors. We are indigenous people. We are environment ministers. We are women. We are men. We are elders. We are youth.
For over two decades the Goldman Environmental Prize has honored individuals for the great risks we take to protect the environment. Now we ask you to take a risk. Attend the Earth Summit in Rio and lead us into action.
The Earth Summit is a profound opportunity to move us forward in our global commitment to protect the planet, a commitment that was recognized 20 years ago at the historic Earth Summit of 1992. Since then the people of the planet have brought back endangered species, conserved fragile territories and developed alternatives to some of our most destructive practices. Again and again communities have won great battles.
But let's face it, environmental leadership has come from civil society, people like us who put our lives on the line to protect the environment. Now, urgently, we request that governments take the lead in protecting the planet we all share. For future generations, we urge you to attend the Earth Summit and make real commitments toward sustainable development. We urge you to take a risk, as we have done, to defend Earth.
Sincerely,
Jane Akre
United States, 2001
Rudolf Amenga-Etego
Ghana, 2004
Ikal Angelei
Kenya, 2012
Randall Arauz
Costa Rica, 2010
Prigi Arisandi
Indonesia, 2011
Kaisha Atakhanova
Kazakhstan, 2005
Oral Ataniyazova
Uzbekistan, 2000
Rashida Bee
India, 2004
Robert Brown
Australia, 1990
Caroline Cannon
United States, 2012
Giorgos Catsadorakis
Greece, 2001
Pisit Charnsnoh
Thailand, 2002
Choi Yul
South Korea, 1995
Matthew Coon Come
Canada, 1994
Willie Corduff
Ireland, 2007
Paul Cox
Western Samoa, 1997
Julio Cusurichi Palacios
Peru, 2007
Dai Qing
China, 1993
Demetrio do Amaral de Carvalho
East Timor, 2004
Tuenjai Deetes
Thailand, 1994
Elias Diaz Peña
Paraguay, 2000
Feliciano dos Santos
Mozambique, 2008
Raoul du Toit
Zimbabwe, 2011
Wadja Egnankou
Ivory Coast, 1992
Corneille Ewango
Democratic Republic of Congo, 2005
Pablo Fajardo Mendoza
Ecuador, 2008
Tarcísio Feitosa da Silva
Brazil, 2006
Maria Elena Foronda Farro
Peru, 2003
Edwin Gariguez
Philippines, 2012
Sofía Gatica
Argentina, 2012
Lois Gibbs
United States, 1990
Janet Gibson
Belize, 1990
Anna Giordano
Italy, 1998
Małgorzata Górska
Poland, 2010
Maria Gunnoe
United States, 2009
Syeda Rizwana Hasan
Bangladesh, 2009
Lynn Henning
United States, 2010
Von Hernandez
Philippines, 2003
Noah Idechong
Palau, 1995
Laila Iskandar
Egypt, 1994
Yuyun Ismawati
Indonesia, 2009
Hugo Jabini
Suriname, 2009
Margaret Jacobsohn
Namibia, 1993
Sarah James
United States, 2002
Christine Jean
France, 1992
Chavannes Jean-Baptiste
Haiti, 2005
Hilton Kelley
United States, 2011
Eha Kern
Sweden, 1991
Manana Kochladze
Georgia, 2004
Michal Kravcik
Slovakia, 1999
Jean La Rose
Guyana, 2002
Jesús León Santos
Mexico, 2008
Dmitry Lisitsyn
Russia, 2011
Luis Macas
Ecuador, 1994
Thuli Makama
Swaziland, 2010
Myrsini Malakou
Greece, 2001
Atherton Martin
Dominica, 1998
Bernard Martin
Canada, 1999
Alexis Massol-González
Puerto Rico, 2002
M.C. Mehta
India, 1996
Olya Melen
Ukraine, 2006
Vera Mischenko
Russia, 2000
Emma Must
England, 1995
Ricardo Navarro
El Salvador, 1995
Harrison Ngau Laing
Malaysia, 1990
Alexander Nikitin
Russia, 1997
Evaristo Nugkuag
Peru, 1991
Odigha Odigha
Nigeria, 2003
Oscar Olivera
Bolivia, 2001
Marc Ona Essangui
Gabon, 2009
Juan Pablo Orrego
Chile, 1997
Garth Owen-Smith
Namibia, 1993
Medha Patkar
India, 1992
Alexander Peal
Liberia, 2000
Francisco Pineda
El Salvador, 2011
Nat Quansah
Madagascar, 2000
Sophia Rabliauskas
Canada, 2007
Rosa Hilda Ramos
Puerto Rico, 2008
Carlos Alberto Ricardo
Brazil, 1992
Marina Rikhvanova
Russia, 2008
Humberto Ríos Labrada
Cuba, 2010
Oscar Rivas
Paraguay, 2000
Stephanie Roth
Romania, 2005
Eugène Rutagarama
Rwanda, 2001
Ignace Schops
Belgium, 2008
Heffa Schuecking
Germany, 1994
Tuy Sereivathana
Cambodia, 2010
Champa Devi Shukla
India, 2004
Silas Siakor
Liberia, 2006
Marina Silva
Brazil, 1996
Andrew Simmons
St. Vincent and the Grenadines, 1994
Hammerskjoeld Simwinga
Zambia, 2007
John Sinclair
Australia, 1993
Ursula Sladek
Germany, 2011
Olga Speranskaya
Russia, 2009
José Andrés Tamayo Cortez
Honduras, 2005
Bruno Van Peteghem
New Caledonia, 2001
Jorge Varela Márquez
Honduras, 1999
János Vargha
Hungary, 1990
Orri Vigffúson
Iceland, 2007
Ka Hsaw Wa
Burma, 1999
Cath Wallace
New Zealand, 1991
Craig Williams
United States, 2006
Steve Wilson
United States, 2001
Luis Yanza
Ecuador, 2008
Yu Xiaogang
China, 2006
Sviatoslav Zabelin
Russia, 1993
Visit EcoWatch's BIODIVERSITY page for more related news on this topic.
EcoWatch Daily Newsletter