This website uses cookies to ensure you get the best experience while browsing it. By clicking 'Got It' you're accepting these terms.
Go Green With a DIY Waste Audit
Apr. 17, 2014 02:15PM EST
Think of landfills as acne on the face of our planet: The more junk we bury, the worse the breakout is. An average person generates 4.5 lbs of waste a day, and the EPA says 75 percent of that could be recycled. On top of that, it's estimated that 21.5 million tons of food waste goes to landfills each year.
Unlike puberty, this problem won't go away with time unless we become conscious about waste. This Earth Day get down and dirty in your dumpsters and perform a waste audit. It's an easy and effective way to measure what you're producing. When it's completed you'll have a better understanding of the waste you create and how to reduce it.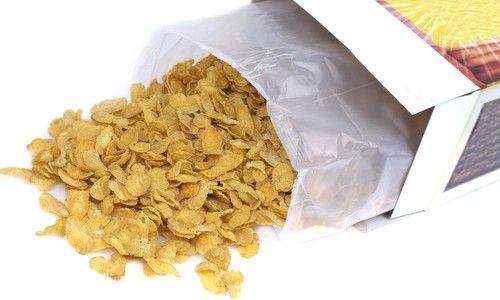 Photo courtesy of Shutterstock
Assess your options
Before diving in, you need to see what options are available for waste diversion in your area. You may already have a curbside bin for recycling and compost, just make sure you know what materials are appropriate for each. Many county websites offer information about local services and resources. Pay attention to the plastic numbers that are accepted in your area because they differ by region.
If you don't have a municipal recycling or compost hauler then you'll have to research alternatives. There are a multitude of redemption centers and independent recycling services to choose from. Make sure to take note of exactly what materials each place does take, because not every type of plastic or food waste is accepted. Some local farms may take your compostables, or you could start your own compost pile or bin at home if you have the space.
Understand your habits
Designate a week for the audit and make sure everyone sharing your home understands the process. Make a log for yourself that includes the following categories: item, material, amount and stream. (Stream refers to where the item would be sorted: either landfill, recycling or compost.)
Place the log by the waste bins and record each item as it goes in. Be as specific as possible about the materials and measures. A cereal box, for example, is made up of a plastic bag (landfill), cereal (compostable) and the box itself (recyclable). In that case you would note that each item was sorted into a different bin and estimate the amount of cereal. Make a distinction between pre-consumer (ends of veggies) and post-consumer (uneaten carrots) food waste.
Clean up your act
When you've finished recording you'll have an idea of what's passing through your household. Use your results to adjust your consumption habits.
Are you using a lot of molded plastics that can't be recycled in your area? Maybe you should buy a reusable cup that can be brought to your favorite coffee shop instead of needing a new one for each visit (many places do not compost the paper cups that are coated with plastic). Few places recycle the types of cups used for iced beverages, but even if you can recycle it, the relatively common practice of shipping the waste to Asia is not very green.
Did no one eat that huge pot of white bean soup or the three bunches of kale from the market? Consider cutting down, or cutting out altogether, the food items you see that are not being touched. Sure, we'd all like to eat healthier, but if no one is actually making beet smoothies then that's just a weekly waste.
Food packaging often makes up a large part of household waste. This is where a steady relationship with local farmers and vendors can come in handy. Farmers markets allow you to bring reusable bags to pack up produce, rather than buying it prepackaged in plastic, or worse, Styrofoam. Farmers that do use packaging—those little green plastic baskets that are often used for berries, for example—may be open to taking it back once you are finished with it. If markets are not easily accessible then consider buying in bulk.
Seek out options that work for you and remember that a zero waste lifestyle doesn't develop overnight. Small changes to your habits can have a huge impact over time.
——–
YOU MIGHT ALSO LIKE
Join the Earth Month Plastic-Free Challenge
22 Facts About Plastic Pollution (And 10 Things We Can Do About It)
Beyond 'Reduce, Reuse, Recycle' to a World Without Waste
——–
EcoWatch Daily Newsletter
Extreme weather events supercharged by climate change in 2012 led to nearly 1,000 more deaths, more than 20,000 additional hospitalizations, and cost the U.S. healthcare system $10 billion, a new report finds.
Giant sequoia trees at Sequoia National Park, California. lucky-photographer / iStock / Getty Images Plus
A Bay Area conservation group struck a deal to buy and to protect the world's largest remaining privately owned sequoia forest for $15.6 million. Now it needs to raise the money, according to CNN.
This aerial view shows the Ogasayama Sports Park Ecopa Stadium, one of the venues for 2019 Rugby World Cup. MARTIN BUREAU / AFP / Getty Images
The Rugby World Cup starts Friday in Japan where Pacific Island teams from Samoa, Fiji and Tonga will face off against teams from industrialized nations. However, a new report from a UK-based NGO says that when the teams gather for the opening ceremony on Friday night and listen to the theme song "World In Union," the hypocrisy of climate injustice will take center stage.
Vera_Petrunina / iStock / Getty Images Plus
By Wudan Yan
In June, New York Times journalist Andy Newman wrote an article titled, "If seeing the world helps ruin it, should we stay home?" In it, he raised the question of whether or not travel by plane, boat, or car—all of which contribute to climate change, rising sea levels, and melting glaciers—might pose a moral challenge to the responsibility that each of us has to not exacerbate the already catastrophic consequences of climate change. The premise of Newman's piece rests on his assertion that traveling "somewhere far away… is the biggest single action a private citizen can take to worsen climate change."

Volunteer caucasian woman giving grain to starving African children.
Bartosz Hadyniak / E+ / Getty Images
Food will be scarce, expensive and less nutritious," CNN warns us in its coverage of the UN's new "Climate Change and Land" report. The New York Times announces that "Climate Change Threatens the World's Food Supply."
By Adam Vaughan
Two-thirds of people in the UK think the amount people fly should be reined in to tackle climate change, polling has found.
Climate Week NYC
On Monday, Sept. 23, the Climate Group will kick off its 11th annual Climate Week NYC, a chance for governments, non-profits, businesses, communities and individuals to share possible solutions to the climate crisis while world leaders gather in the city for the UN Climate Action Summit.
By Pam Radtke Russell in New Orleans
Local TV weather forecasters have become foot soldiers in the war against climate misinformation. Over the past decade, a growing number of meteorologists and weathercasters have begun addressing the climate crisis either as part of their weather forecasts, or in separate, independent news reports to help their viewers understand what is happening and why it is important.