This website uses cookies to ensure you get the best experience while browsing it. By clicking 'Got It' you're accepting these terms.
Go Green With a DIY Waste Audit
Apr. 17, 2014 02:15PM EST
Think of landfills as acne on the face of our planet: The more junk we bury, the worse the breakout is. An average person generates 4.5 lbs of waste a day, and the EPA says 75 percent of that could be recycled. On top of that, it's estimated that 21.5 million tons of food waste goes to landfills each year.
Unlike puberty, this problem won't go away with time unless we become conscious about waste. This Earth Day get down and dirty in your dumpsters and perform a waste audit. It's an easy and effective way to measure what you're producing. When it's completed you'll have a better understanding of the waste you create and how to reduce it.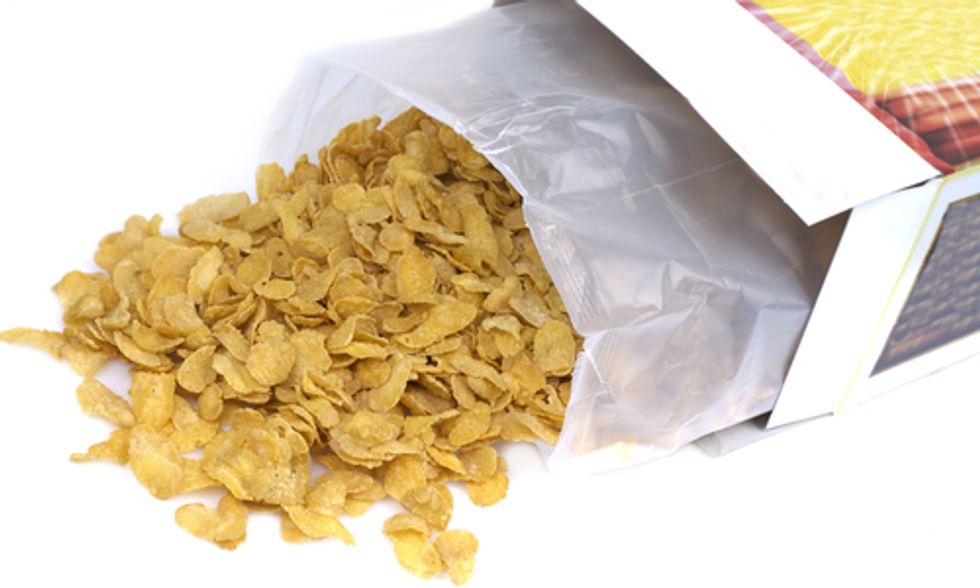 Photo courtesy of Shutterstock
Assess your options
Before diving in, you need to see what options are available for waste diversion in your area. You may already have a curbside bin for recycling and compost, just make sure you know what materials are appropriate for each. Many county websites offer information about local services and resources. Pay attention to the plastic numbers that are accepted in your area because they differ by region.
If you don't have a municipal recycling or compost hauler then you'll have to research alternatives. There are a multitude of redemption centers and independent recycling services to choose from. Make sure to take note of exactly what materials each place does take, because not every type of plastic or food waste is accepted. Some local farms may take your compostables, or you could start your own compost pile or bin at home if you have the space.
Understand your habits
Designate a week for the audit and make sure everyone sharing your home understands the process. Make a log for yourself that includes the following categories: item, material, amount and stream. (Stream refers to where the item would be sorted: either landfill, recycling or compost.)
Place the log by the waste bins and record each item as it goes in. Be as specific as possible about the materials and measures. A cereal box, for example, is made up of a plastic bag (landfill), cereal (compostable) and the box itself (recyclable). In that case you would note that each item was sorted into a different bin and estimate the amount of cereal. Make a distinction between pre-consumer (ends of veggies) and post-consumer (uneaten carrots) food waste.
Clean up your act
When you've finished recording you'll have an idea of what's passing through your household. Use your results to adjust your consumption habits.
Are you using a lot of molded plastics that can't be recycled in your area? Maybe you should buy a reusable cup that can be brought to your favorite coffee shop instead of needing a new one for each visit (many places do not compost the paper cups that are coated with plastic). Few places recycle the types of cups used for iced beverages, but even if you can recycle it, the relatively common practice of shipping the waste to Asia is not very green.
Did no one eat that huge pot of white bean soup or the three bunches of kale from the market? Consider cutting down, or cutting out altogether, the food items you see that are not being touched. Sure, we'd all like to eat healthier, but if no one is actually making beet smoothies then that's just a weekly waste.
Food packaging often makes up a large part of household waste. This is where a steady relationship with local farmers and vendors can come in handy. Farmers markets allow you to bring reusable bags to pack up produce, rather than buying it prepackaged in plastic, or worse, Styrofoam. Farmers that do use packaging—those little green plastic baskets that are often used for berries, for example—may be open to taking it back once you are finished with it. If markets are not easily accessible then consider buying in bulk.
Seek out options that work for you and remember that a zero waste lifestyle doesn't develop overnight. Small changes to your habits can have a huge impact over time.
——–
YOU MIGHT ALSO LIKE
Join the Earth Month Plastic-Free Challenge
22 Facts About Plastic Pollution (And 10 Things We Can Do About It)
Beyond 'Reduce, Reuse, Recycle' to a World Without Waste
——–
EcoWatch Daily Newsletter
A Starbucks barista prepares a drink at a Starbucks Coffee Shop location in New York. Ramin Talaie / Corbis via Getty Images
By Cathy Cassata
Are you getting your fill of Starbucks' new Almondmilk Honey Flat White, Oatmilk Honey Latte, and Coconutmilk Latte, but wondering just how healthy they are?
By Sharon Kelly
Back in April last year, the Trump administration's Environmental Protection Agency decided it was "not necessary" to update the rules for toxic waste from oil and gas wells. Torrents of wastewater flow daily from the nation's 1.5 million active oil and gas wells and the agency's own research has warned it may pose risks to the country's drinking water supplies.
Swedish climate activist Greta Thunberg takes part in a "Friday for Future" youth demonstration in a street of Davos on Jan. 24, 2020 on the sideline of the World Economic Forum annual meeting. FABRICE COFFRINI / AFP via Getty Images
Treasury Secretary Steven Mnuchin pretended not to know who Greta Thunberg is, and then he told her to get a degree in economics before giving world leaders advice, as The Guardian reported.
The Visible Infrared Imaging Radiometer Suite on the Suomi NPP satellite acquired this image of forest fire smoke hovering over North America on Aug. 15, 2018. NASA Earth Observatory
New York City isn't known for having the cleanest air, but researchers traced recent air pollution spikes there to two surprising sources — fires hundreds of miles away in Canada and the southeastern U.S.
If temperatures continue to rise, the world is at risk from global
sea-level rise
, which will flood many coastal cities as seen above in Bangladesh. NurPhoto / Contributor / Getty Images
The mounting climate emergency may spur the next global financial crisis and the world's central banks are woefully ill equipped to handle the consequences, according to a new book-length report by the Bank for International Settlements (BIS), as S&P Global reported. Located in Basel, Switzerland, the BIS is an umbrella organization for the world's central banks.