This website uses cookies to ensure you get the best experience while browsing it. By clicking 'Got It' you're accepting these terms.
GMOs Will Not Feed the World, New Report Concludes
Mar. 31, 2015 12:41PM EST
By the year 2050, the Earth's population will reach more than 9 billion people. With so many mouths to feed, agribusiness giants have argued that genetically modified crops are the answer to global food security as these plants have been spliced and diced to resist herbicides and pesticides and (theoretically) yield more crops.
However, a new analysis from the Environmental Working Group (EWG) slams this conventional agribusiness argument—and recommends much more sustainable solutions to feed the world.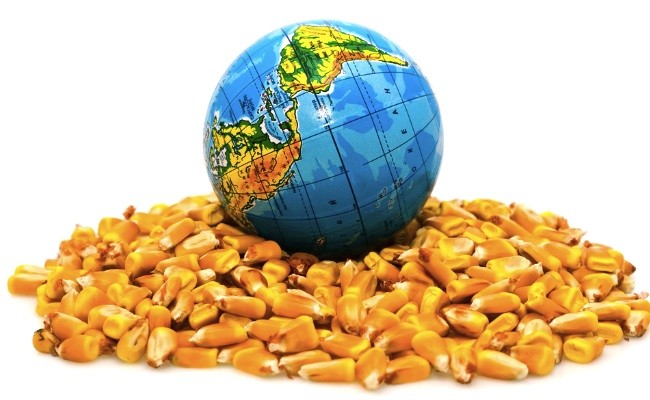 Photo credit: Shutterstock
The report, Feeding the World Without GMOs, argues that genetically engineered crops (also known as GE or GMOs) have not significantly improved the yields of crops such as corn and soy. Emily Cassidy, an EWG research analyst who authored the report, found that in the last 20 years, yields of both GE corn and soy have been no different from traditionally bred corn and soy grown in western Europe, where GE crops are banned. Additionally, a recent case study in Africa found that crops that were crossbred for drought tolerance using traditional techniques improved yields 30 percent more than GE varieties, she wrote.
The report also said that in the two decades that GE crops have been a mainstay in conventional agriculture, they "have not substantially improved global food security" and have instead increased the use of toxic herbicides and led to herbicide-resistant "superweeds." (FYI: superweeds have spread to more than 60 million acres of U.S. farmland, wreaking environmental and economic havoc along the way).
She pointed out that while corn and soybeans take up the vast majority (about 80 percent) of global land devoted to growing GE crops, they are not even used to feed people but instead as animal feed or fuel.
Unfortunately, this practice is unlikely to change in light of increased consumption of meat around the world, as well as U.S. biofuel policy requiring production of millions of gallons of corn ethanol to blend into gasoline, Cassidy observed. "Seed companies' investment in improving the yields of GMOs in already high-yielding areas does little to improve food security; it mainly helps line the pockets of seed and chemical companies and producers of corn ethanol," she said. "The world's resources would be better spent focusing on strategies to actually increase food supplies and access to basic resources for the poor, small farmers who need it most."
Gary Hirshberg, chairman of Just Label It, an organization advocating for federal labeling of GMO foods that also provided funding for the EWG report added, "Biotech companies and their customers in chemical agriculture have been attempting to sell the benefits of GMOs for two decades. Between exaggerated claims about feeding the world and a dramatic escalation in the use of toxic pesticides, it is no wonder consumers are increasingly skeptical."
Fortunately, as Cassidy noted, there are ways out of this mess that will not only produce enough food for the world's burgeoning population but will also make minimal impacts on our environment. It comes down to four main approaches: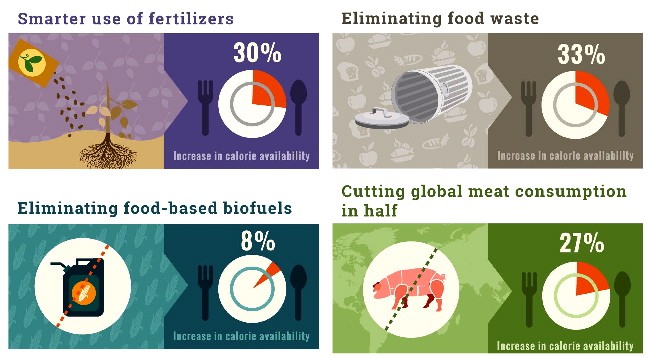 Cassidy concluded that investment in genetic engineering is no substitute for solving the real causes of food insecurity and poverty, such as improving access to basic resources and infrastructure in developing countries.
"The alternative strategies of smarter resource use, improving the livelihoods of small farmers, reducing food waste and changing diets could double calorie availability and reduce the environmental burden of food production, all without relying on GE foods," she wrote.
We wonder what Bill Nye thinks about this?
YOU MIGHT ALSO LIKE
Monsanto Demands World Health Organization Retract Report That Says Roundup Is Linked to Cancer
GMO Labeling: Nation's 'Biggest Food Fight' Hits DC
Monsanto's Roundup — Most Popular Weed Killer in U.S. — 'Probably' Causes Cancer, WHO Report Says
Plus, learn if there's one that's best for your health.
Catherine Falls Commercial / Moment / Getty Images
An invasive Amynthas worm, also known as a crazy snake worm, Asian jumping worm and Alabama jumper Tom Potterfield / Flickr
By Jason Bittel
My wife and I built a house two years ago on a few acres of woodland outside of Pittsburgh. The backyard is full of maples, poplars, briars and common spicebush. Two-lined salamanders and grumpy-looking crayfish wade among the rocks in the small stream that runs down the edge of the property. Deer, raccoon and opossum tracks appear regularly in the snow and mud. Sometimes, my trail-cam even catches a pair of gray foxes as they slink through the night.
AleksandarNakic / Getty Images
By Kate Murphy
No matter the time of year, there's always a point in each season when my skin decides to cause me issues. While these skin issues can vary, I find the most common issues to be dryness, acne and redness.

David Woodfall / The Image Bank / Getty Images
By Sam Nickerson
The U.S. Environmental Protection Agency (EPA) in April 2018 proposed relaxing standards related to how it assesses the effects of exposure to low levels of toxic chemicals on public health.
Now, correspondence obtained by the LA Times revealed just how deeply involved industry lobbyists and a controversial, industry-funded toxicologist were in drafting the federal agency's proposal to scrap its current, protective approach to regulating toxin exposure.
Steve Irwin poses with a three foot long alligator at the San Francisco Zoo on June 26, 2002. Justin Sullivan / Getty Images
February 22 is the birthday of conservationist and beloved TV personality "Crocodile Hunter" Steve Irwin, who would have been 57 years old today.
Irwin's life was tragically cut short when the barb from a stingray went through his chest while he was filming in 2006, but his legacy of loving and protecting wildlife lives on, most recently in a Google Doodle today honoring his birthday.