GMO Labeling: Nation's 'Biggest Food Fight' Hits DC
Mar. 25, 2015 09:28AM EST
GMO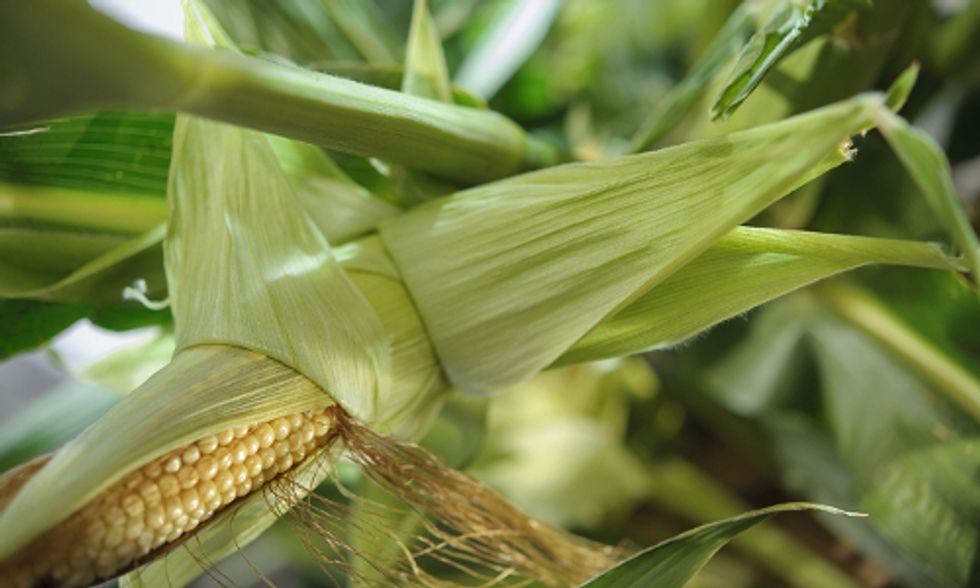 [Editor's note: Since the posting of this article this morning, Rep. Mike Pompeo (R-KS) filed legislation in Congress today to prevent states from giving their citizens the right to know whether the food they buy was made with genetically modified ingredients, or GMOs.]
Food products containing genetically modified ingredients (GMOs) are labeled in 64 countries all around the world, including Japan, China, Russia, Australia and the European Union. In many countries, consumers' right to know what they're eating is uncontroversial.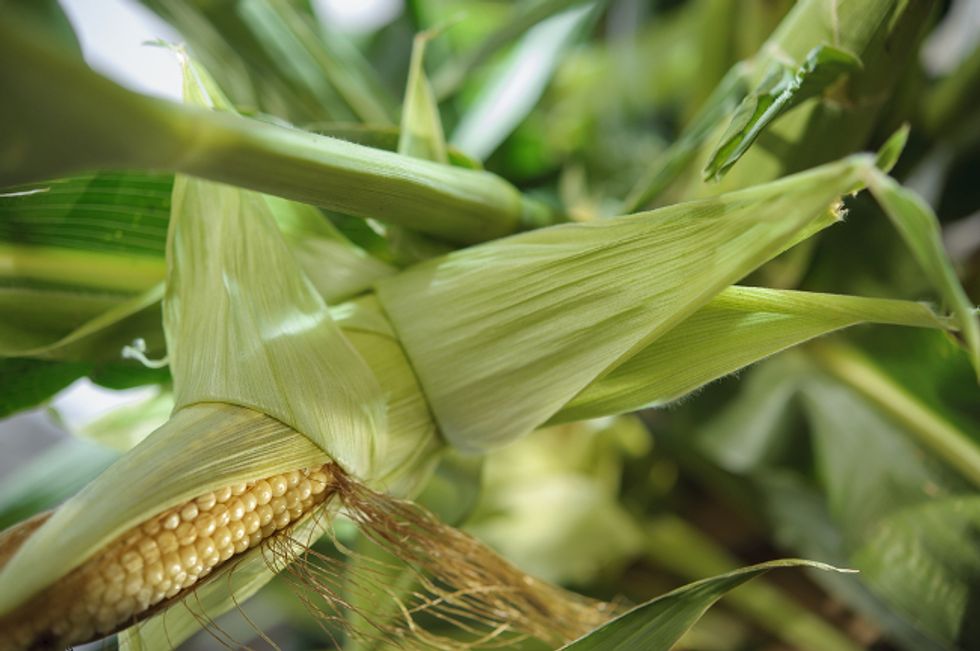 Photo credit: Shutterstock
Not so in the U.S. While a vast majority of American consumers would like this information, industrial-scale food companies and chemical companies like Monsanto and DuPont that developed GMO crops and the pesticides and herbicides they're engineered to resist don't think they need it. While three states—Vermont, Maine and Rhode Island—have passed GMO labeling laws, ballot issues in California, Colorado and Oregon have gone down to defeat, thanks to massive spending by Monsanto, DuPont and the Grocery Manufacturers Association, which represents the corporate food business.
Now the battle has shifted to the national level, where the corporations that benefit from GMOs are pushing for the so-called DARK (Denying Americans the Right to Know) Act, introduced by Kansas Congressman Mike Pompeo, which would preempt states from setting up their own GMO labeling systems and bar them from defining "natural" foods as free from GMOs. Food safety advocates and consumer groups are fighting back, supporting a national mandatory labeling bill called the Genetically Engineered Food Right to Know Act, re-introduced in February by a group of congressional Democrats.
This morning, the House Agriculture Committee held a hearing on a national GMO labeling law. Following the hearing, Tom Colicchio, cofounder of Food Policy Action, Just Label It chairman Gary Hirshberg, Environmental Working Group (EWG) president Ken Cook and EWG vice president of governmental affairs Scott Faber held a teleconference to offer their thoughts on the bills, on GMO labeling in general and on the hearing, which Faber called "probably the most biased and unbalanced hearing in history of Congress."
Colicchio rebutted one of the main arguments made by the companies battling against labeling: that it would dramatically increase food costs.
"The opposition would suggest that costs to consumers will skyrocket," he said. "Manufacturers change labels all the time. Also the idea that we have to create a whole new system to track food—that's already in place. A lot of this is scare tactics to get people to think prices will go through the roof and we don't see that."
Cook pointed out that it's something people overwhelmingly want—as many as 90 percent, according to one poll.
"More than 1.4 million responded to a petition to label genetically engineered ingredients," he said. "We're seeing more and more state action. Seventy bills were proposed in 30 states in last two years. The food companies are coming to Washington for a big government solution because of a consumer uprising that caught them off guard. This is designed for one reason and one reason alone—to extinguish this consumer uprising that these companies thought would never happen in the U.S. They thought [GMO labeling] was a European phenomenon."
There's been a push by GMO supporters to declare their safety for consumption a "settled" issue and compare those questioning it to climate deniers, despite the lack of solid evidence either way. Science Guy Bill Nye earned a flurry of attention recently when he appeared to walk back on his skepticism about safety claims following a meeting with Monsanto.
But Hirshberg pointed out that even if that debate WERE settled in favor of GMOs, there's still a big problem.
"There have been all kinds of exaggerations on both sides of the labeling debate—what I think we can call the biggest food fight in America," he said. "But one fact that is not in dispute is that genetically engineered foods have led to enormous increases in herbicide use because crops are engineered to be tolerant of herbicides. In many cases farmers become dependent on an herbicide spiral and more resistant weeds, leading to stronger chemicals."
He cited a U.S. Geological Survey (USGS) study that found the herbicide glyphosate, sold by Monsanto as Roundup which its "Roundup Ready" crops are engineered to resist, is found in most of the water sources in the Midwest.
"Higher yields [a commonly cited benefit of GMO crops] may come to pass, but 90 percent are engineered to tolerate more chemicals," he said. "So it's no surprise that companies selling these are chemical companies. We've been told since 1996, since the first herbicide-tolerant corn was introduced, that glyphosate is safe but as of Friday, we now know that what scientists have been saying for some time: the World Health Organization  (WHO) has said glyphosate is probably a carcinogen. And it's in our rainwater, streams and air."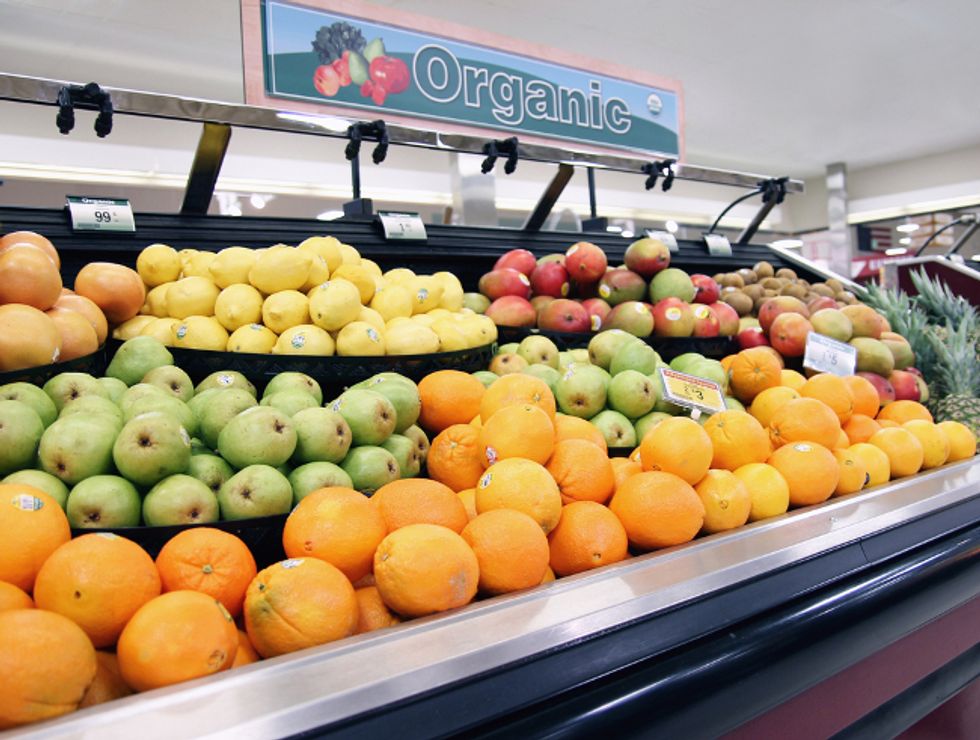 Photo credit: Shutterstock
Hirshberg said he believed that the U.S. Food and Drug Administration (FDA) has the power now to require GMO labeling, which the DARK Act would block, and brushed aside another common industry claim, that labeling would be equivalent to telling consumers to avoid a product, pointing out that orange juices made from concentrate must be labeled and it's only considered a point of information, not a warning.
"This is economic tyranny being exercised by companies that want to protect status quo," he said. 'The fastest growing segment of the marketplace is organic and non-GMO. Mandatory labeling gives consumers choices. The bill [the DARK Act] is really diabolical and it's really deceptive. It's made to look like the sponsors support transparency but it really prevents it. This is really about selling pesticides and herbicides."
YOU MIGHT ALSO LIKE
What Bill Nye Got Right About GMOs
GMO Labeling Defeated in Colorado, Too Close to Call in Oregon
EcoWatch Daily Newsletter