This website uses cookies to ensure you get the best experience while browsing it. By clicking 'Got It' you're accepting these terms.
Global Warming Deniers Become More Desperate By the Day
Aug. 05, 2014 04:58PM EST
Climate

The Heartland Institute's recent International Climate Change Conference in Las Vegas illustrates climate change deniers' desperate confusion. As Bloomberg News noted, "Heartland's strategy seemed to be to throw many theories at the wall and see what stuck." A who's who of fossil fuel industry supporters and anti-science shills variously argued that global warming is a myth; that it's happening but natural—a result of the sun or "Pacific Decadal Oscillation;" that it's happening but we shouldn't worry about it; or that global cooling is the real problem.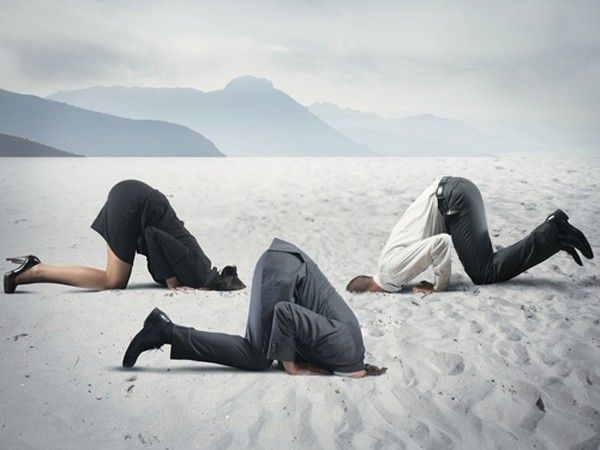 Photo credit: Shutterstock
The only common thread, Bloomberg reported, was the preponderance of attacks on and jokes about Al Gore: "It rarely took more than a minute or two before one punctuated the swirl of opaque and occasionally conflicting scientific theories."  
Personal attacks are common among deniers. Their lies are continually debunked, leaving them with no rational challenge to overwhelming scientific evidence that the world is warming and that humans are largely responsible. Comments under my columns about global warming include endless repetition of falsehoods like "there's been no warming for 18 years," "it's the sun," and references to "communist misanthropes," "libtard warmers," alarmists and worse…
Far worse. Katharine Hayhoe, director of Texas Tech's Climate Science Center and an evangelical Christian, had her email inbox flooded with hate mail and threats after conservative pundit Rush Limbaugh denounced her, and right-wing blogger Mark Morano published her email address. "I got an email the other day so obscene I had to file a police report," Hayhoe said in an interview on the Responding to Climate Change website. "They mentioned my child. It had all kinds of sexual perversions in it—it just makes your skin crawl."
One email chastised her for taking "a man's job" and called for her public execution, finishing with, "If you have a child, then women in the future will be even more leery of lying to get ahead, when they see your baby crying next to the basket next to the guillotine."
Many attacks came from fellow Christians unable to accept that humans can affect "God's creation." That's a belief held even by a few well-known scientists and others held up as climate experts, including Roy Spencer, David Legates and Canadian economist Ross McKitrick. They've signed the Cornwall Alliance's Evangelical Declaration on Global Warming, which says, "We believe Earth and its ecosystems—created by God's intelligent design and infinite power and sustained by His faithful providence—are robust, resilient, self-regulating, and self-correcting, admirably suited for human flourishing, and displaying His glory. Earth's climate system is no exception." This worldview predetermines their approach to the science.
Lest you think nasty, irrational comments are exclusively from fringe elements, remember the gathering place for most deniers, the Heartland Institute, has compared those who accept the evidence for human-caused climate change to terrorists. Similar language was used to describe the U.S. Environmental Protection Agency in a full-page ad in USA Today and Politico from the Environmental Policy Alliance, a front group set up by PR firm Berman and Company, which has attacked environmentalists, labour-rights advocates, health organizations—even Mothers Against Drunk Driving and the Humane Society—on behalf of funders and clients including Monsanto, Wendy's and tobacco giant Phillip Morris. The terrorism meme was later picked up by Pennsylvania Republican congressman Mike Kelly.
Fortunately, most people don't buy irrational attempts to disavow science. A Forum Research poll found 81 percent of Canadians accept the reality of global warming, and 58 percent agree it's mostly human-caused. An Ipsos MORI poll found that, although the U.S. has a higher number of climate change deniers than 20 countries surveyed, 54 percent of Americans believe in human-caused climate change. (Research also shows climate change denial is most prevalent in English-speaking countries, especially in areas "served" by media outlets owned by Rupert Murdoch, who rejects climate science.)
It's time to shift attention from those who sow doubt and confusion, either out of ignorance or misanthropic greed, to those who want to address a real, serious problem. The BBC has the right idea, instructing its reporters to improve accuracy by giving less air time to people with anti-science views, including climate change deniers.
Solutions exist, but every delay makes them more difficult and costly.
You Might Also Like
Ignoring Climate Risks Could Sink U.S. Economy
France Approves Long-Awaited Landmark Climate Bill
Inert and Pathetic Federal Government Incapable of Transitioning to Renewable Economy
EcoWatch Daily Newsletter
Artist's conception of solar islands in the open ocean. PNAS
Millions of solar panels clustered together to form an island could convert carbon dioxide in seawater into methanol, which can fuel airplanes and trucks, according to new research from Norway and Switzerland and published in the Proceedings of the National Academy of Sciences journal, PNAS, as NBC News reported. The floating islands could drastically reduce greenhouse gas emissions and dependence on fossil fuels.
Marcos Alves / Moment Open / Getty Images
More than 40 percent of insects could go extinct globally in the next few decades. So why did the U.S. Environmental Protection Agency (EPA) last week OK the 'emergency' use of the bee-killing pesticide sulfoxaflor on 13.9 million acres?
EcoWatch teamed up with Center for Biological Diversity via EcoWatch Live on Facebook to find out why. Environmental Health Director and Senior Attorney Lori Ann Burd explained how there is a loophole in the The Federal Insecticide, Fungicide, and Rodenticide Act under section 18, "that allows for entities and states to request emergency exemptions to spraying pesticides where they otherwise wouldn't be allowed to spray."
Simple swaps that cut down on kitchen trash.
Sponsored
By Kayla Robbins
Along with the bathroom, the kitchen is one of the most daunting areas to try and make zero waste.
View of downtown Miami, Florida from Hobie Island on Feb. 2, 2019.
Michael Muraz / Flickr
The Democratic candidates for president descended upon Miami for a two-night debate on Wednesday and Thursday. Any candidate hoping to carry the state will have to make the climate crisis central to their campaign, as The New York Times reported.
By Sharon Kelly
On Monday, the Wall Street Journal featured a profile of Scott Sheffield, CEO of Pioneer Natural Resources, whose company is known among investors for its emphasis on drawing oil and gas from the Permian basin in Texas using horizontal drilling and hydraulic fracturing, or fracking.
Pexels
By Craig K. Chandler
The federal government has available to it, should it choose to use them, a wide range of potential climate change management tools, going well beyond the traditional pollution control regulatory options. And, in some cases (not all), without new legislative authorization.
Denis Poroy / Getty Images
By Dan Gray
Processed foods, in their many delicious forms, are an American favorite.
But new research shows that despite increasing evidence on just how unhealthy processed foods are, Americans have continued to eat the products at the same rate.
By Sarah Steffen
With a profound understanding of their environmental surroundings, indigenous communities around the world are often cited as being pivotal to tackling climate change.