Global Environmental Leaders: Francisco Kennedy Souza Defends the Amazon Rainforest
May. 08, 2013 04:59PM EST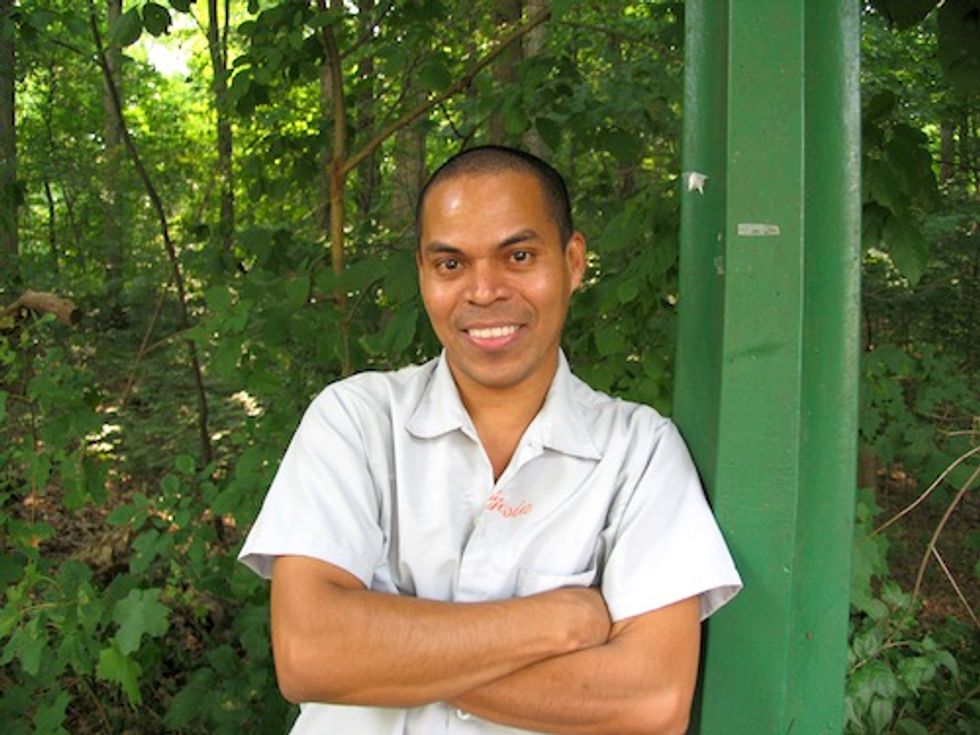 In 2001, the Ford Foundation granted $280 million—the largest single donation in the Foundation's history—to a new initiative called the Ford International Fellowships Program (IFP). IFP set out to prove that an international scholarship program could help build leadership for social justice and thus contribute to broader social change. What followed was the creation of a fellowship that provided access to higher education for talented leaders from marginalized communities, giving them an opportunity to further develop their skills and capacities and serve as better agents for social change.
Over the past decade, the program enabled a total of 4,314 emerging social justice leaders from Asia, Russia, Africa, the Middle East, and Latin America to pursue advanced degrees at more than 600 universities in almost 50 countries. Many Ford International Fellows have become leaders in the fields of environmental leadership, protection, and research. Over the next several weeks, Ecowatch will be profiling some of these incredible graduates, sharing their stories and global environmental impact.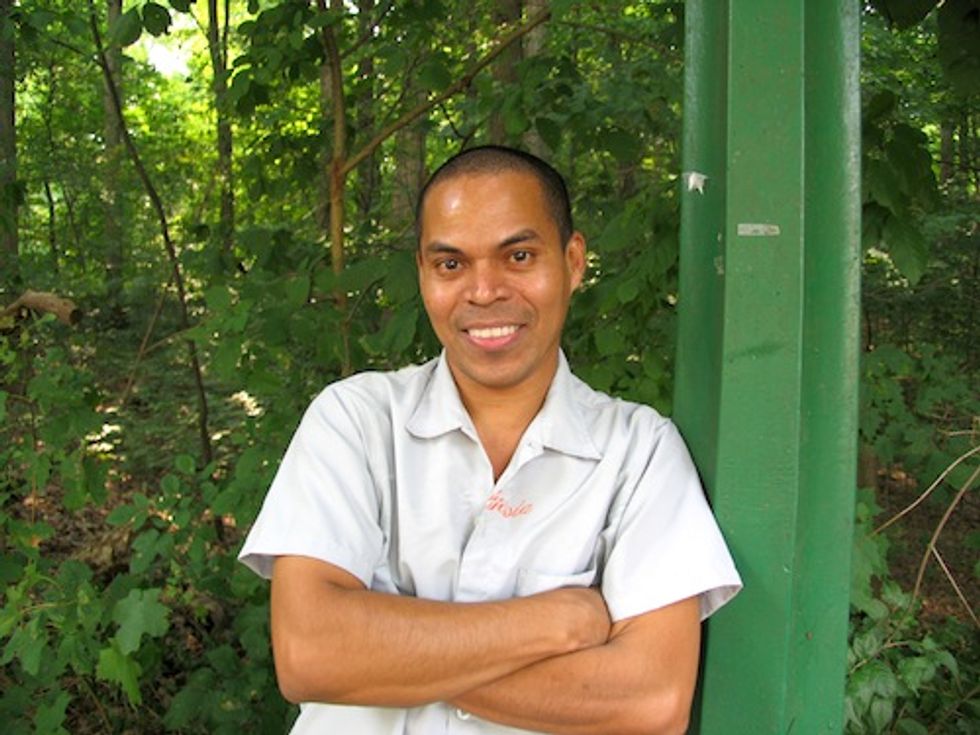 Francisco Kennedy Souza is a native of Acre, a state in Brazil's Northern Region covered by the exquisite Amazon Rainforest, which plays a significant role in global climate change, carbon cycle and biodiversity. The Amazon represents over half of the planet's remaining rainforests and comprises the largest and most species-rich tract of tropical rainforest in the world, including more than one-third of all species known to man. The region is also home to tens of thousands of indigenous people, rubber tappers and other poor inhabitants who depend on forest conservation to preserve their livelihoods.
Yet during the past 40 years, close to 20 percent of the Amazon Rainforest has been cut down by those who profit from the theft of timber and land. Scientists fear that an additional 20 percent of the remaining forest will be lost over the next two decades, which would result in severe damage to regional ecosystems including water cycling, rainfall regimes, soil degradation and local climate—not to mention the effects of resource degradation on increasing poverty, land conflicts and the privatization of common or community resources.
Kennedy grew up in Acre watching acres upon acres of trees being wantonly burned in order to clear space for pasture land and urban development. Residents lost their homes and in some cases even their lives. Determined to intervene, he has spent nearly 20 years studying local ecology, community planning and economic analysis. He has conducted workshops with local residents, provided training to members of grassroots organizations and worked with local and international organizations and community groups to help stop the spread of destruction.
Because of his dedication, Kennedy was awarded an IFP fellowship in 2002 to pursue his master's degree in Tropical Conservation and Development at the University of Florida. After completing his fellowship, he returned to Brazil in 2005 where he continued to work on rainforest conservation issues.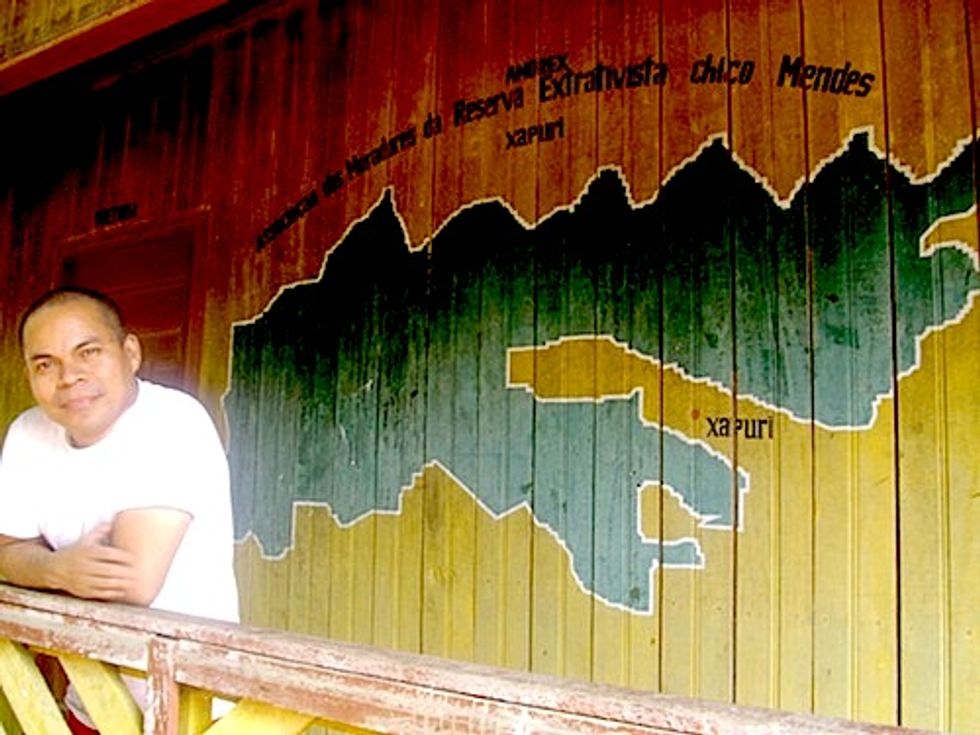 Assisting cooperatives, unions and grassroots organizations, Kennedy gradually became an advocate of indigenous forest products as a source for improving the livelihoods of local residents. Brazil nuts, rubber trees, açai fruit, medicinal plants, honey, handcrafts and other products are now being sold to customers in Europe, the U.S. and Brazil. These initiatives are being led by a new generation of community leaders, reflecting improved social capital in the past two decades in Amazonia.
Kennedy was awarded a Fulbright Scholarship in 2007 to complete a PhD in Environmental and Policy Studies at Indiana University. Three years later, he received the prestigious Kleinhans Fellowship from the Rainforest Alliance. With their support, he is working to enhance the skills of community members through workshops on sustainable management and marketing of forest resources. His research and fieldwork are expected to contribute directly to the well-being of approximately 9,000 families in Acre and to the conservation of nearly 3 million acres of forests in Western Amazonia.
As part of an international network of IFP and Fulbright alumni concerned with worldwide social justice, Kennedy hopes to maintain a close collaboration with grassroots, Brazilian and international organizations while continuing his work with community leaders to provide knowledge and alternatives to sustainable forest management and biodiversity conservation.
EcoWatch Daily Newsletter