This website uses cookies to ensure you get the best experience while browsing it. By clicking 'Got It' you're accepting these terms.
Global Environmental Leader: Yi Xiaohua Balances Tourism and Conservation in Rural China
May. 16, 2013 08:40AM EST
In 2001, the Ford Foundation granted $280 million—the largest single donation in the Foundation's history—to a new initiative called the Ford International Fellowships Program (IFP). IFP set out to prove that an international scholarship program could help build leadership for social justice and thus contribute to broader social change. What followed was the creation of a fellowship that provided access to higher education for talented leaders from marginalized communities, giving them an opportunity to further develop their skills and capacities and serve as better agents for social change.
Over the past decade, the program enabled a total of 4,314 emerging social justice leaders from Asia, Russia, Africa, the Middle East, and Latin America to pursue advanced degrees at more than 600 universities in almost 50 countries. Many Ford International Fellows have become leaders in the fields of environmental leadership, protection, and research. Over the next several weeks, EcoWatch will be profiling some of these incredible graduates, sharing their stories and global environmental impact.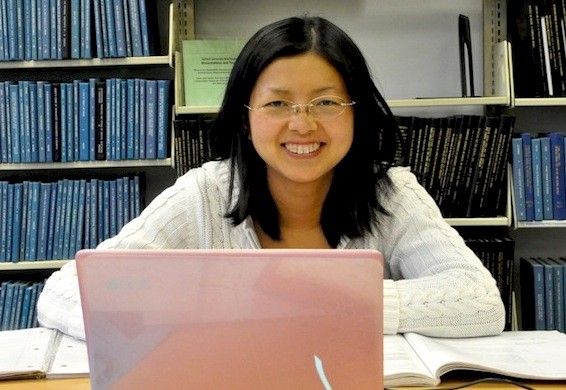 Yi Xiaohua spent most of her childhood in the bustling city streets of Shanghai, China. As a child, she dreamed of returning to her hometown—what was then a small, rural county—to run through mountains, rivers and farms.
When Yi was growing up, awareness of environmental issues in China was limited. Yet Yi knew she wanted to protect China's beautiful natural environments, so she began working for Greenriver, a small, grassroots Non-governmental Organization (NGO) that focuses on conservation in the Yangtze River Area. But she soon discovered that despite her enthusiasm, she didn't have the knowledge or training she needed be a truly effective agent for change.
"I still had no understanding of NGOs or much knowledge of environmental issues," Yi said of her job at Greenriver. "I was happy to be part of such a great program but wished I could have some professional background to help me contribute more."
When Yi heard about the Ford International Fellowships Program, she was ecstatic. "I felt like my dream would come true," she said, and resolved to sharpen her English language skills over the next year and to decide what, precisely, she wanted to study in graduate school.
Yi had learned from her experience with Greenriver that a new tension was mounting in Southwest China between tourism development and environmental protection. It seemed to her that the key to the solution was to educate people about the problems posed by unregulated development, and to inspire in others the same appreciation for nature that she and her coworkers had. She decided that she wanted to pursue a graduate degree that would give her the skills she needed to teach others about the environment.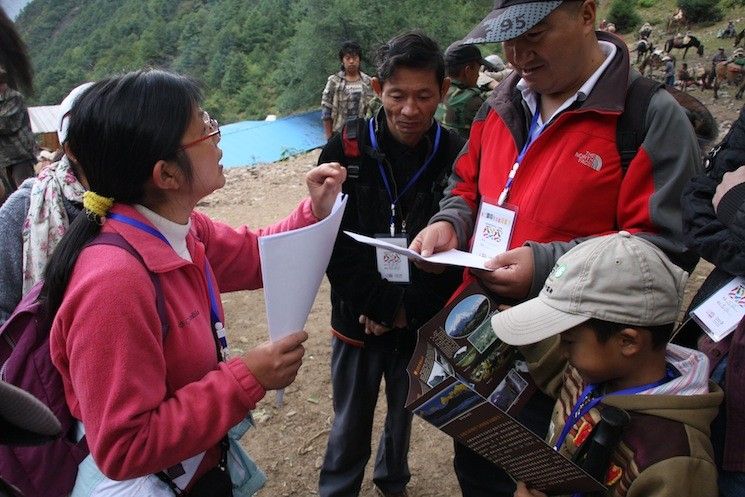 Yi was then awarded an IFP fellowship, which she used to attend Antioch University, where she earned her Master's degree in environmental education in 2010. After successfully completing her degree, Yi returned to Southwest China where she took a job with the Yunnan Office of the Nature Conservancy. There, she was charged with the monumental task of solving a mounting trash problem in the Yubeng and Xidang areas of the Meli Snow Mountain National Park.
The area is home to various key conservation targets, including an endangered Evergreen Oak forest, and also provides important habitats for a diverse range of wildlife. The ecosystem faced serious problems as a result of increasing tourism. Trash began accumulating in the area, and was almost impossible to remove as the region's average altitude is 10,000 feet and the nearest road is over seven miles away.
Yi had her work cut out for her, but using her new knowledge and skills, she adeptly created and implemented a new "low impact tourism program." Through the program, she recruited and trained local volunteers to conduct field surveys and educate residents and tourists about conservation. She inspired both villagers and tourists to take better care of the environment, creating new legions of advocates for the protection of the park.
Building on this effort, she completed a problem-solving report for the local government, convincing the authorities to become involved. The government in turn took her suggestions, providing more waste baskets for the road system and setting up signs prohibiting littering and other damaging activities.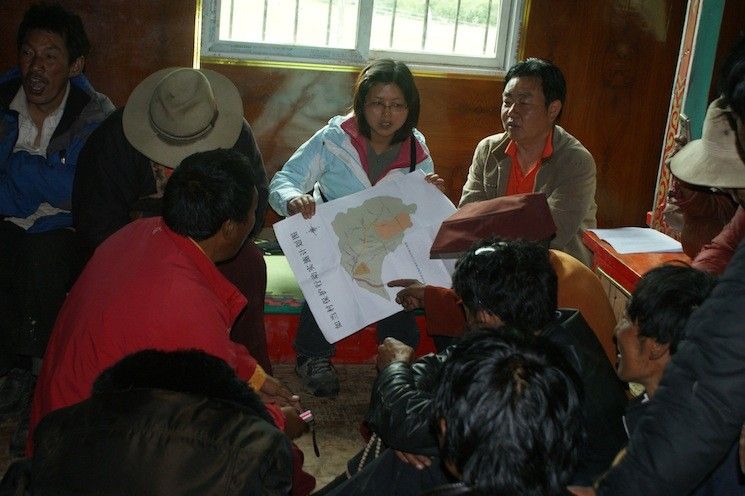 The government is also now in the process of establishing a working group that will negotiate an agreement with local communities to develop better infrastructure to reduce the trash problem.
Most recently, Yi became a program officer for the Wildlife Conservation Society, and oversees their China Border Wildlife Guardian Award, which is the first award of its kind in the country. Yi creates incentive structures for wildlife law enforcement in China's border areas, and promotes country-wide exchanges to increase collective knowledge and skills around conservation issues.
Yi credits her success as an environmental leader in China to her studies at Antioch. "All these great study opportunities and internships broadened my mind and increased my confidence for my future vocation. I really appreciate IFP giving me a chance to contribute to my hometown and my country more effectively."
EcoWatch Daily Newsletter
Tuna auctions are a tourist spectacle in Tokyo. Outside the city's most famous fish market, long queues of visitors hoping for a glimpse of the action begin to form at 5 a.m. The attraction is so popular that last October the Tsukiji fish market, in operation since 1935, moved out from the city center to the district of Toyosu to cope with the crowds.

gmnicholas / E+ / Getty Images
Kristan Porter grew up in a fishing family in the fishing community of Cutler, Maine, where he says all roads lead to one career path: fishing. (Porter's father was the family's lone exception. He suffered from terrible seasickness, and so became a carpenter.) The 49-year-old, who has been working on boats since he was a kid and fishing on his own since 1991, says that the recent warming of Maine's cool coastal waters has yielded unprecedented lobster landings.
Nicole Greenfield is a writer at NRDC whose articles on religion, the environment, popular culture and social justice have appeared in many publications.
Aerial view of lava flows from the eruption of volcano Kilauea on Hawaii, May 2018. Frizi / iStock / Getty Images
Hawaii's Kilauea volcano could be gearing up for an eruption after a pond of water was discovered inside its summit crater for the first time in recorded history, according to the AP.
The Eqip Sermia Glacier is seen behind a moraine left exposed by the glacier's retreat during unseasonably warm weather on Aug. 1 at Eqip Sermia, Greenland. Sean Gallup / Getty Images
hadynyah / E+ / Getty Images
By Johnny Wood
The Ganges is a lifeline for the people of India, spiritually and economically. On its journey from the Himalayas to the Bay of Bengal, it supports fishermen, farmers and an abundance of wildlife.
The river and its tributaries touch the lives of roughly 500 million people. But having flowed for millennia, today it is reaching its capacity for human and industrial waste, while simultaneously being drained for agriculture and municipal use.
Here are some of the challenges the river faces.
Protesters gathered outside US Bank and Wells Fargo locations around the U.S. to protest investment in the Dakota Access Pipeline on Dec. 1, 2016. This photo is from a protest outside US Bank in south Minneapolis, Minnesota.
Fibonacci Blue / CC BY 2.0
By Jake Johnson
As a growing number of states move to pass laws that would criminalize pipeline protests and hit demonstrators with years in prison, an audio recording obtained by The Intercept showed a representative of a powerful oil and gas lobbying group bragging about the industry's success in crafting anti-protest legislation behind closed doors.
Reposted with permission from our media associate Common Dreams.

DESIREE MARTIN / AFP / Getty Images
Wildfires raging on Gran Canaria, the second most populous of Spain's Canary Islands, have forced around 9,000 people to evacuate.