This website uses cookies to ensure you get the best experience while browsing it. By clicking 'Got It' you're accepting these terms.
Global Environmental Leader: Carmen Osorio Hernandez's Recycling Solutions
May. 03, 2013 11:57AM EST
In 2001, the Ford Foundation granted $280 million—the largest single donation in the Foundation's history—to a new initiative called the Ford International Fellowships Program (IFP). IFP set out to prove that an international scholarship program could help build leadership for social justice and thus contribute to broader social change. What followed was the creation of a fellowship that provided access to higher education for talented leaders from marginalized communities, giving them an opportunity to further develop their skills and capacities and serve as better agents for social change.
Over the past decade, the program enabled a total of 4,314 emerging social justice leaders from Asia, Russia, Africa, the Middle East and Latin America to pursue advanced degrees at more than 600 universities in almost 50 countries. Many Ford International Fellows have become leaders in the fields of environmental leadership, protection and research. Over the next several weeks, EcoWatch will be profiling some of these incredible graduates, sharing their stories and global environmental impact.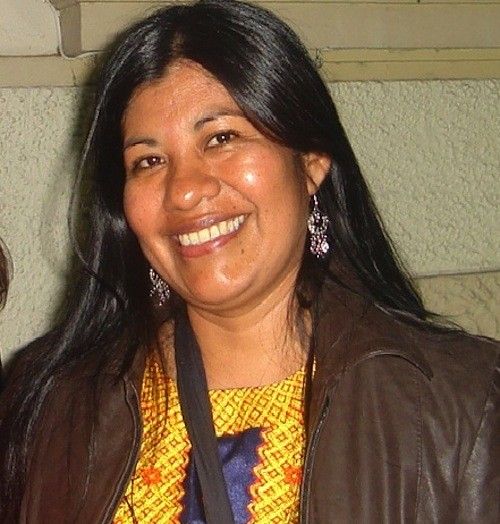 Carmen Osorio Hernandez was raised in Santa Catarina Ticuá, a rural community in Southwestern Mexico. Osorio is from the Mixtec ethnic group, a community located in the state of Oaxaca that is undergoing one of the largest exoduses of indigenous people from Mexico in recent history. The region suffers from poor environmental management, and has struggled for years to cope as rapid modernization has met the unprepared infrastructure of the area.
Throughout her life, Osorio has worked to ensure that rural community development is sustainable and that women have an opportunity to participate in that development. Over time, she realized that she could be a more effective leader if she had a university education that would endow her with the skills and knowledge necessary to make a truly profound impact. In 2005, she successfully applied to the Ford International Fellowships program to pursue a PhD in Rural Development.
With IFP support, Osorio traveled to Brazil and completed her degree at Universida de Federal do Rio Grande do Sul. Osorio excelled academically and also gained extensive professional experience in environmental protection, particularly through the lens of community participation. Once completing the program in 2008, Osorio returned to Mexico with a completely new toolbox of skills, ideas and connections and felt empowered to take on the monumental environmental challenges facing her hometown.
Shortly after returning, Osorio became coordinator of the Atasta Community Development Program, a project in Ciudad del Carmen, Mexico that helps community members improve their quality of life and develop their capacities for analysis, planning, organizing, management and technical skills in the face of environmental problems facing the region.
Osorio is in charge of solid waste management for the program. In the Atasta region, more than 12,000 tons of waste accumulate on roadways, beaches and other public areas each year, with no way to remove it.
"Rural areas rarely have adequate waste collection services, or infrastructure for the final disposal of waste," says Osorio, who works with Atasta to come up with innovative ways to manage the massive amounts of solid waste polluting the area and damaging the fragile coastal ecosystems that support the community.
Yet Osorio does not believe that the solution lies in complex regulations or bureaucratic legislation. Atasta is already considered part of a protected area called Laguna de Terminos, where pollution is supposedly prohibited. The site is home to a host of rare species that exist in a delicate balance along the lakeshores, marshes, wetlands and mangroves.
"The issue is not whether or not we have laws or policies or regulations," Osorio explains. "The issue is that, in specific context, regulations are not fully observed or enforced. So we have to act locally."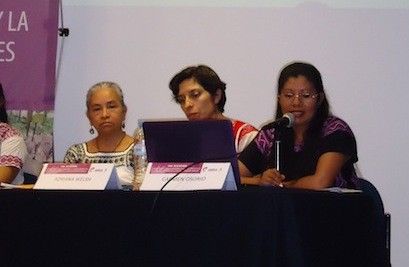 Instead, Osorio seeks to find solutions through fostering community leadership. Through the Atasta Community Development Program, Osorio recruits and manages local social groups, with the goal not only of cleaning up polluted areas, but also of generating revenue for under-served communities, empowering them to take ownership of the issue.
Under Osorio's watch, the groups organize, collect and classify waste under five different categories: high density plastics, cardboard, glass, aluminum and metal. Once separated, the waste is then weighed and sold each month and every six months, the balance is reconciled. Then, instead of simply giving cash to each participating individual, the groups are told how much money they made and they decide collectively how they want to spend it.
Currently Osorio works with 140 social groups, made up of 120 communities and families, nine schools, ten churches and a health center. She teaches them how to collect, classify and sell the waste that would otherwise continue to pollute the delicate landscape.
Over time, Osorio has noticed that people develop a sense of ownership over the waste, pitch in more and even begin to take the project and its goals elsewhere. Besides helping to clean up polluted areas, participants begin to make better choices about their own waste generation, thinking more critically about where their waste goes and how it affects the environment around them. "It's not just about receiving something in exchange," Osorio says of the transformative nature of the program. "People begin to understand the real impact of pollution."
EcoWatch Daily Newsletter
Artist's conception of solar islands in the open ocean. PNAS
Millions of solar panels clustered together to form an island could convert carbon dioxide in seawater into methanol, which can fuel airplanes and trucks, according to new research from Norway and Switzerland and published in the Proceedings of the National Academy of Sciences journal, PNAS, as NBC News reported. The floating islands could drastically reduce greenhouse gas emissions and dependence on fossil fuels.
Marcos Alves / Moment Open / Getty Images
More than 40 percent of insects could go extinct globally in the next few decades. So why did the U.S. Environmental Protection Agency (EPA) last week ok the 'emergency' use of the bee-killing pesticide sulfoxaflor on 13.9 million acres?
EcoWatch teamed up with Center for Biological Diversity via EcoWatch Live on Facebook to find out why. Environmental Health Director and Senior Attorney Lori Ann Burd explained how there is a loophole in the The Federal Insecticide, Fungicide, and Rodenticide Act under section 18, "that allows for entities and states to request emergency exemptions to spraying pesticides where they otherwise wouldn't be allowed to spray."
Simple swaps that cut down on kitchen trash.
Sponsored
By Kayla Robbins
Along with the bathroom, the kitchen is one of the most daunting areas to try and make zero waste.
View of downtown Miami, Florida from Hobie Island on Feb. 2, 2019.
Michael Muraz / Flickr
The Democratic candidates for president descended upon Miami for a two-night debate on Wednesday and Thursday. Any candidate hoping to carry the state will have to make the climate crisis central to their campaign, as The New York Times reported.
By Sharon Kelly
On Monday, the Wall Street Journal featured a profile of Scott Sheffield, CEO of Pioneer Natural Resources, whose company is known among investors for its emphasis on drawing oil and gas from the Permian basin in Texas using horizontal drilling and hydraulic fracturing, or fracking.
Pexels
By Craig K. Chandler
The federal government has available to it, should it choose to use them, a wide range of potential climate change management tools, going well beyond the traditional pollution control regulatory options. And, in some cases (not all), without new legislative authorization.
Denis Poroy / Getty Images
By Dan Gray
Processed foods, in their many delicious forms, are an American favorite.
But new research shows that despite increasing evidence on just how unhealthy processed foods are, Americans have continued to eat the products at the same rate.
By Sarah Steffen
With a profound understanding of their environmental surroundings, indigenous communities around the world are often cited as being pivotal to tackling climate change.