Global Business Leaders Call for Action on Climate
Oct. 19, 2011 11:23AM EST
Energy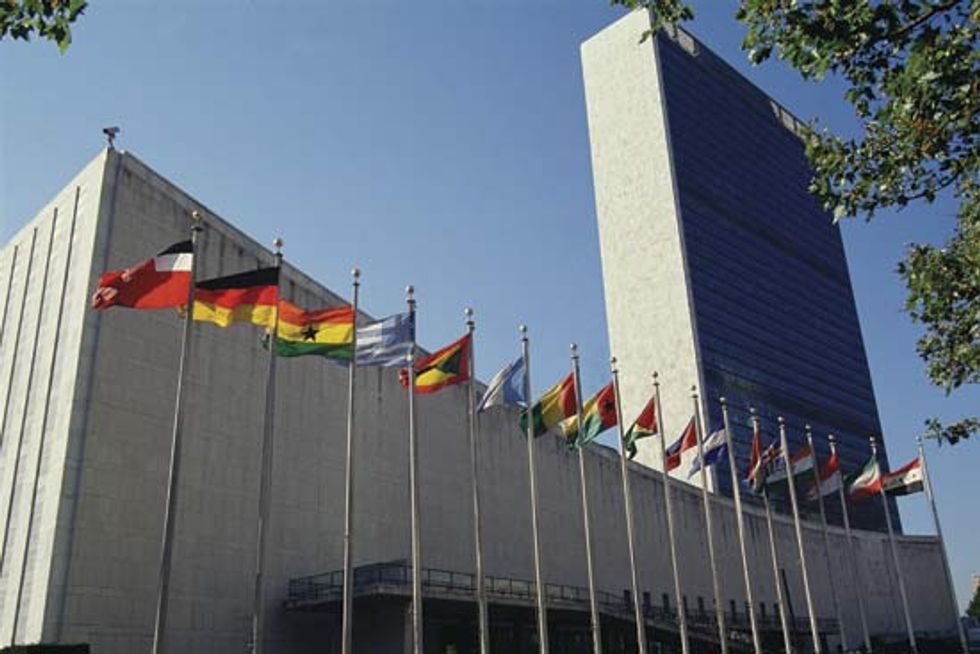 Climate change threatens to undermine global prosperity and inflict significant social, economic and environmental costs on the world, according to a global coalition of companies who issued an urgent call to action to governments around the world.
Shell, Unilever, Tesco, Johnson and Johnson, Ricoh, Cemex, Proctor & Gamble, Nedbank and Vale are among more than 175 companies from 29 countries endorsing the 2˚C Challenge Communiqué, which calls on governments to agree to a robust, equitable and effective agreement on climate change at the United Nations meeting in Durban, South Africa, this December.
Without such a deal, business will have insufficient clarity or certainty of action to invest to its full potential, according to the statement. Time is running out to keep global warming under 2°C and, if they fail to act, governments risk permanent damage to their credibility. However, the right action would secure a low carbon-emission economy that is more resilient, more efficient and less vulnerable to global shock.
The communiqué will be launched in a number of cities around the world—including London, Brussels, Sao Paulo, Ankara, Turkey and Johannesburg—by members of the Corporate Leaders' Network for Climate Action. The aim is to influence governments ahead of the 17th Conference of the Parties to the UN Framework Convention on Climate Change (UNFCCC) this December in Durban.
Speaking ahead of the launch, the Chair of the UNFCCC negotiations Christiana Figueres said, "Governments have already established a clear, collective path to a low-carbon future but the world will need to cut emissions faster in the coming years to meet the full challenge of climate change. The companies endorsing the 2˚C Challenge Communiqué set a great example. Corporate leadership that provides powerful vocal support for action gives governments the greater confidence they need to move forward a global climate change agreement that will ultimately cover the current ambition gap."
As well as a reiterating strong support for a global deal, the companies endorsing the communiqué challenge governments to take immediate action at the national level. They agree that we cannot, and should not, wait for a new international treaty to be in place, but must adopt national policies and measures that ultimately drive action now.
Among the specific policy actions that companies are calling on all countries to adopt are:
A carbon price sufficient to drive necessary emissions reductions
Effective adaptation programs
Increased funding for innovation, investment and low-carbon development
Help for businesses and consumers to cut emissions by using energy more efficiently
Targeted regulation and procurement, together with new thinking on intellectual property rights to encourage low-carbon innovation
Action to conserve and increase forests and other land-based carbon sinks
International agreement to establish and maintain strong institutions including a reformed Clean Development Mechanism and an operationalized Green Climate Fund
An end to fossil fuel subsidies.
The 2˚C Challenge Communiqué was produced by business leaders from a range of sectors including energy, finance, retail, and manufacturing, via the newly established Corporate Leaders' Network for Climate Action (CLN). The CLN includes groups from Brazil, Chile, the EU, U.S., Hong Kong, Mexico, Southeast Asia and South Africa. The communiqué is the fifth in a series of statements initiated by The Prince of Wales's Corporate Leaders' Group on Climate Change and managed and developed by the University of Cambridge Programme for Sustainability Leadership.
Eliot Whittington, director of The Prince of Wales's UK Corporate Leaders' Group on Climate Change said, "The expansion of the network to include business groups from other countries shows that, far from losing interest in climate change as an issue, there is an emerging and increasingly international consensus amongst enlightened corporate leaders of the need for urgent action. We will be taking signatures up to June next year and look forward to being joined by other businesses."
In spite of the unfavorable economic outlook and the lack of recent progress at the multilateral level, the communiqué urges governments not to let short-term concerns, however important, drive climate change off the agenda. The signatories believe that the only sustainable future for companies and the globe is to build a robust, green, climate-resilient economy.
For more information, click here.
EcoWatch Daily Newsletter
Related Articles from EcoWatch
Recent Stories from EcoWatch