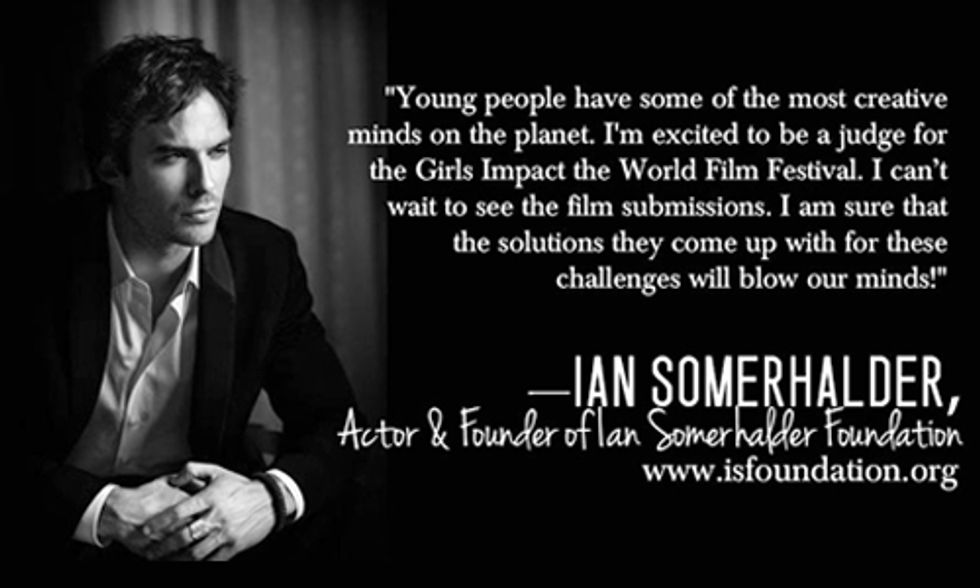 I received an email from Sarah Khan, a 15-year-old working to raise awareness about environmental issues affecting girls in Pakistan. She asked me if I could help promote the film she recently submitted to the Girls Impact the World Film Festival.
Having never heard of the Girls Impact the World (GITW) Film Festival, I quickly hopped online to learn more. The GITW is a film festival and scholarship program in which high school and undergraduate college students submit 3-5 minute short films that focus on a variety of global women's issues, including maternal health, microfinance, child-marriage, sex-trafficking, poverty alleviation and more. The purpose of the films are to raise awareness about current issues affecting women and girls around the world and/or propose solutions to current challenges faced by women.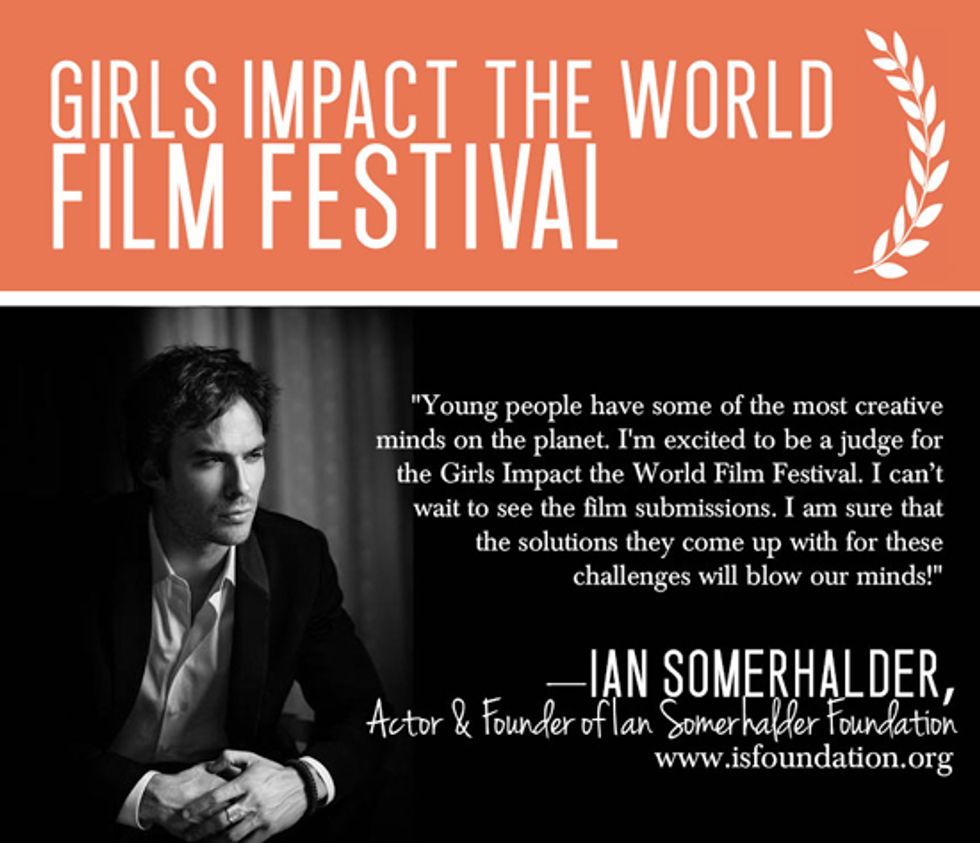 The GITW is presented by the Harvard College Social Innovation Collaborative and Connecther. This year the Ian Somerhalder (IS) Foundation and GITW have partnered to present the inaugural GITW/Green IS Award.
"Young people have some of the most creative minds on the planet. I'm excited to be a judge for the Girls Impact the World Film Festival. I can't wait to see the film submissions. I am sure that the solutions they come up with for these challenges will blow our minds," said Ian Somerhalder, actor and founder of IS Foundation.
An official screening and red carpet event will take place at the Harvard University campus in Cambridge, MA on Feb. 22. Winners will receive a monetary prize, film distribution channels via SIC, Connecther and Creative Visions networks, as well as an internship opportunity at Creative Visions in Los Angeles. Confirmed judges include Ian somerhalder, Christy Turlington Burns (founder of Every Mother Counts), Jeff Skoll (founder of Participant Media), Jean Oelwang (CEO of Virgin Unite) and Zainab Salbi (Founder of Women for Women International).
Thanks to Sarah Khan for sharing her film and making me aware of this inspiring film festival. Six films are in the final round to receive the GITW/Green IS Award. We'll be featuring the other five films throughout the week.
Khan's short film, Harvesting Hope, highlights the implications of chemical pesticides on women in the cotton fields.
"I made this film to raise the voices of the women and girls I met in the cotton fields, and raise awareness about this issue which has not received the attention it requires," said Khan.
Visit EcoWatch's HEALTH page for more related news on this topic.

EcoWatch Daily Newsletter