Gina McCarthy Confirmed as U.S. EPA Administrator
Jul. 18, 2013 05:09PM EST
Climate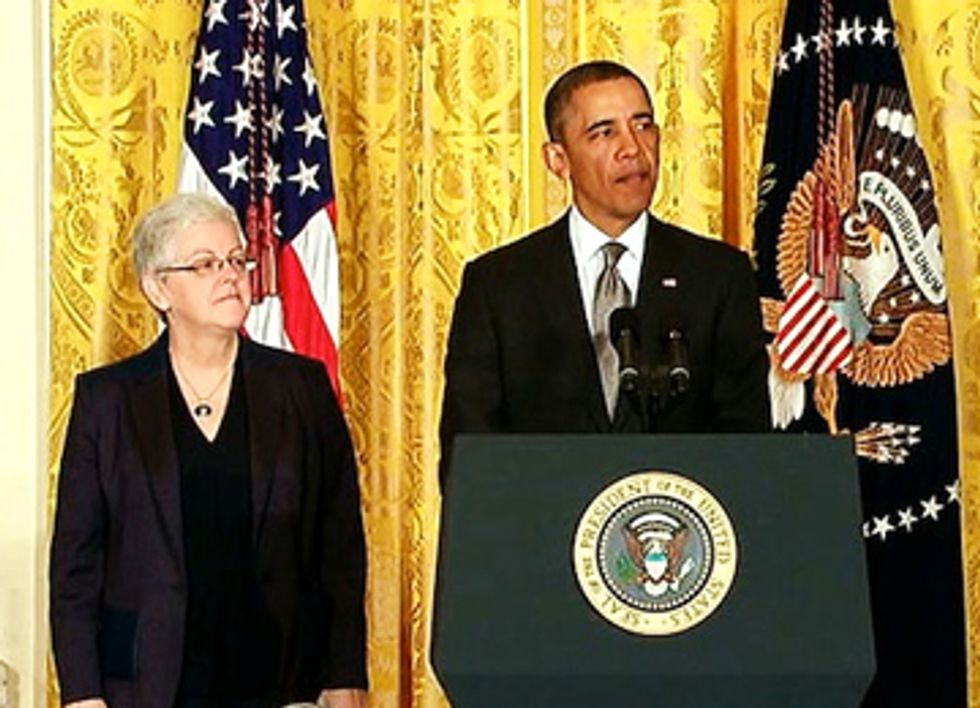 The Senate confirmed Gina McCarthy as the U.S. Environmental Protection Agency (EPA) Administrator today in a bipartisan vote of 59-40 after months of delay due to a boycott by committee Republicans and threats of filibuster. Her confirmation clears the way for the agency to move forward in its mission to protect Americans' health and the nation's environment less than a month after President Obama instructed the U.S. EPA to cut carbon pollution from power plants as part of his plan to fight global warming.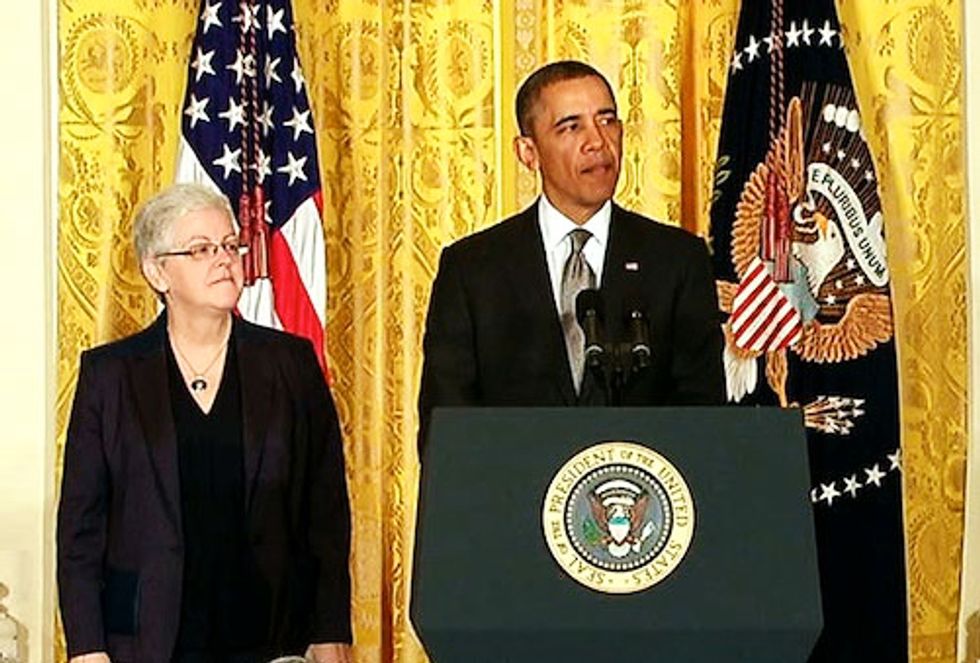 "The Sierra Club and our 2.1 million members and supporters congratulate Gina McCarthy on her confirmation as Environmental Protection Agency Administrator," said Sierra Club Executive Director Michael Brune. "After dedicating her 25-year career to protecting our air and water, Gina McCarthy has a proven record of protecting American families and getting things done. It's no wonder she received bipartisan support from the Senate today. We look forward to working with her to continue the EPA's vital work of protecting American families and holding polluters accountable."
"We are encouraged by Ms. McCarthy's understanding of the impact on American families and communities from the air and water pollution that come from extracting and burning fossil fuels, and urge her to bring an end to one of the most destructive industrial practices occurring today—mountaintop removal coal mining in Appalachia," said Appalachian Voices Executive Director Tom Cormons. "We look forward to working with her as she undertakes the central issue of our lifetime as framed by the president—reducing the country's greenhouse gas pollution while also addressing the escalating impacts occurring right here in the U.S. from climate change."
After 151 days and answering more than 1,000 questions submitted in May by committee Republicans, McCarthy waited nearly a month and a half longer than any previous U.S. EPA Administrator, despite her bipartisan qualifications and support from many industry and business voices.
"Gina McCarthy's confirmation is long-awaited good news for the planet and should not surprise anyone remotely familiar with her record," said Environment America's Executive Director Margie Alt. "There is much that remains to be done. In the next three years, we're counting on EPA to finalize carbon limits for new and existing power plants—the largest sources of global warming pollution—as outlined in President Obama's recently announced Climate Action Plan. In addition EPA must secure protections for all our waterways, ensuring safe drinking water for 117 million Americans, limiting pollution from development and factory farms. EPA must also deal with the tremendous health and environmental threats from fracking and move ahead with other much-needed environmental initiatives."
Visit EcoWatch's WATER and AIR pages for more related news on this topic.
——–
SHARE YOUR THOUGHTS BELOW: What should Gina McCarthy's first priority be now that she is the U.S. EPA Administrator?

——–

EcoWatch Daily Newsletter
Recent Stories from EcoWatch