This website uses cookies to ensure you get the best experience while browsing it. By clicking 'Got It' you're accepting these terms.
By Max Greenberg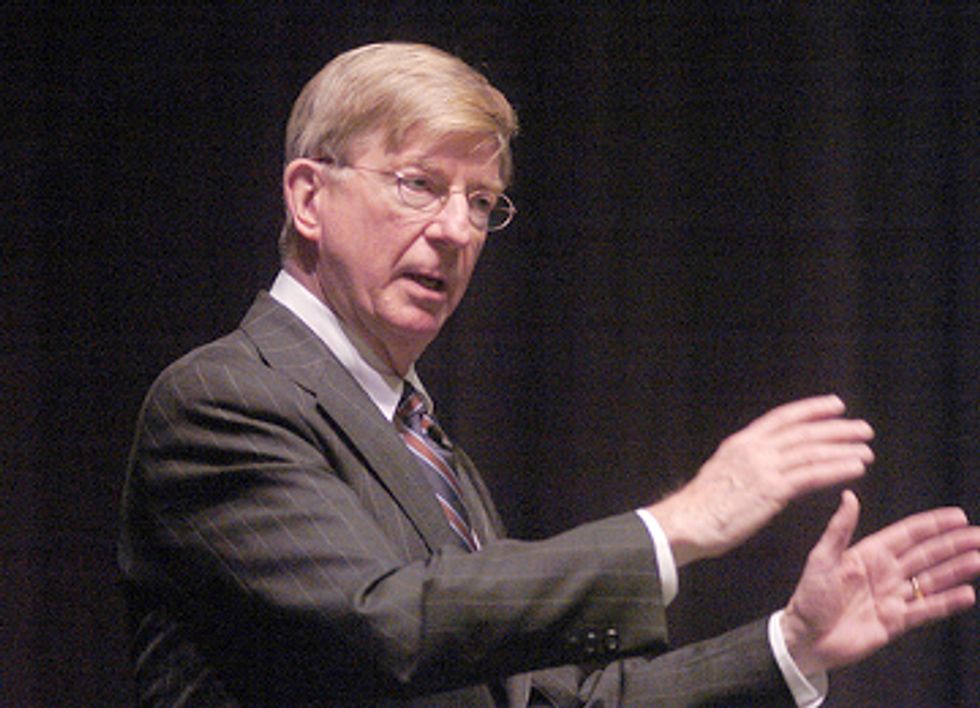 The same week a major report found that global warming is both unequivocal and "extremely likely" to be manmade, Fox News announced that it has hired longtime Washington Post columnist George Will, who has helped cultivate a "climate of doubt" about the issue, as a commentator and analyst.
Will is expected to be a featured analyst on programs including Special Report with Bret Baier and Fox News Sunday after more than 30 years as a regular panelist on ABC's This Week. This provides another prominent platform for a man whose opinions already appear in The Washington Post and hundreds of other newspapers.
Will has often used these platforms to regurgitate common misleading claims from those who deny climate change and grossly distort climate data. In a 2009 column, Will claimed that global sea ice levels were unchanged from 1979, citing the Arctic Climate Research Center. That center responded that this was a "disturbing" misstatement, as its data showed a decline in sea ice "roughly equal to the area of Texas, California and Oklahoma combined." The Post's ombudsman eventually criticized the fact-checking process that had led to the error.
Recently, Will cherry-picked a year with record wildfires in an attempt to deny the trend toward larger and longer-duration U.S. wildfires. That claim found its way to Fox News within days despite the extensive research showing that, as the U.S. Global Change Research Program has explained, "wildfires in the U.S. are already increasing due to warming."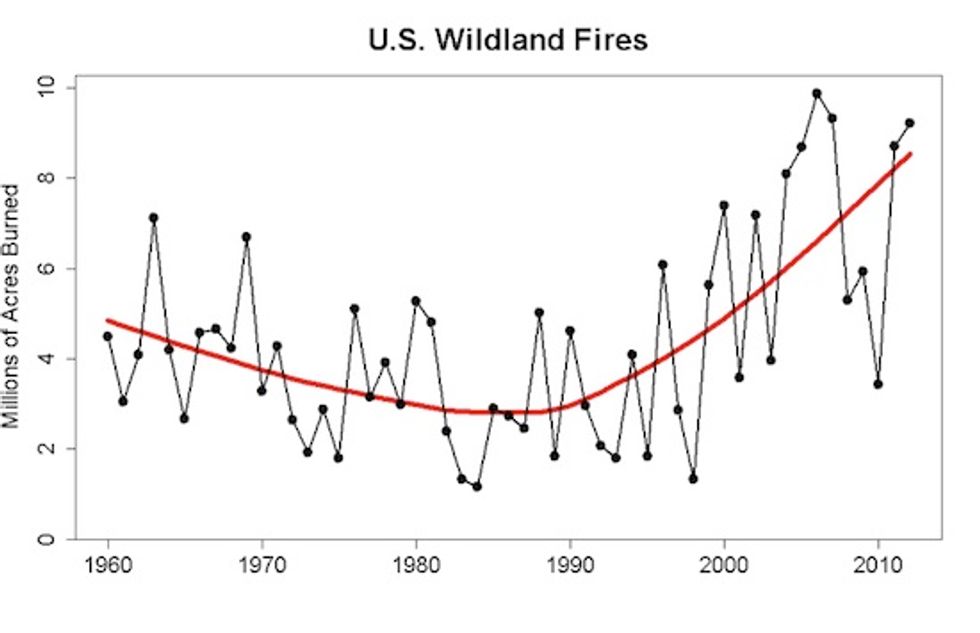 Will's repeated promotion of climate misinformation has led the late Los Angeles Times editorial writer Dan Turner to pronounce the columnist's misunderstanding of some elements of climate change "mystifying," and a Discover Magazine columnist to write that Will is "helping to muddle our collective scientific literacy."
This climate misinformation will likely find a welcome home at Fox News, which has frequently come under fire for sowing doubt about the veracity of climate change and focusing on purported "scandals" rather than the scientific consensus. One study found that Fox News viewers were "significantly more likely" to be misinformed about the scientific consensus on climate change due to such coverage, which often creates confusion under the guise of "balance."  Similarly, a 2012 report from the Union of Concerned Scientists found that coverage of climate science by Fox News, which is owned by Rupert Murdoch's 21st Century Fox, has been "overwhelmingly misleading," despite Murdoch's 2007 pledge that his media outlets would treat manmade climate change as "a fact."
Visit EcoWatch's CLIMATE CHANGE page for more related news on this topic.
———

EcoWatch Daily Newsletter
Truth in Action is a day-long global conversation on the climate crisis and how we solve it. The Climate Reality Project
Former Vice President Al Gore kicked off 24 hours of climate talks in the U.S. and 77 other countries around the world Wednesday night.
Activists highlighted the climate emergency outside Scottish Government headquarters at St Andrew's House in Edinburgh on Oct. 13, 2017. Usage of the term "climate emergency" spiked in 2019, according to Oxford Dictionaries.
By Jessica Corbett
Climate advocates and experts celebrated Oxford Dictionaries' announcement Wednesday that "climate emergency" is the Oxford Word of the Year 2019.
By Kieran Cooke
There could be a way of countering one key aspect of the climate emergency by making much greater use of a widely-available plant: bamboo building.
Ten Democratic primary candidates participated in the fifth Democratic debate in Atlanta Wednesday night. Alex Wong / Getty Images