This website uses cookies to ensure you get the best experience while browsing it. By clicking 'Got It' you're accepting these terms.
Geoengineering Won't Fix Climate Change, Researchers Say
Nov. 30, 2014 10:33AM EST
Climate
Geoengineering—which sometimes seems to be the despairing climate scientist's Plan B—simply won't work. It won't offer a quick fix to the planet's burden of global warming, and it will be difficult to convince anybody that it could work at all.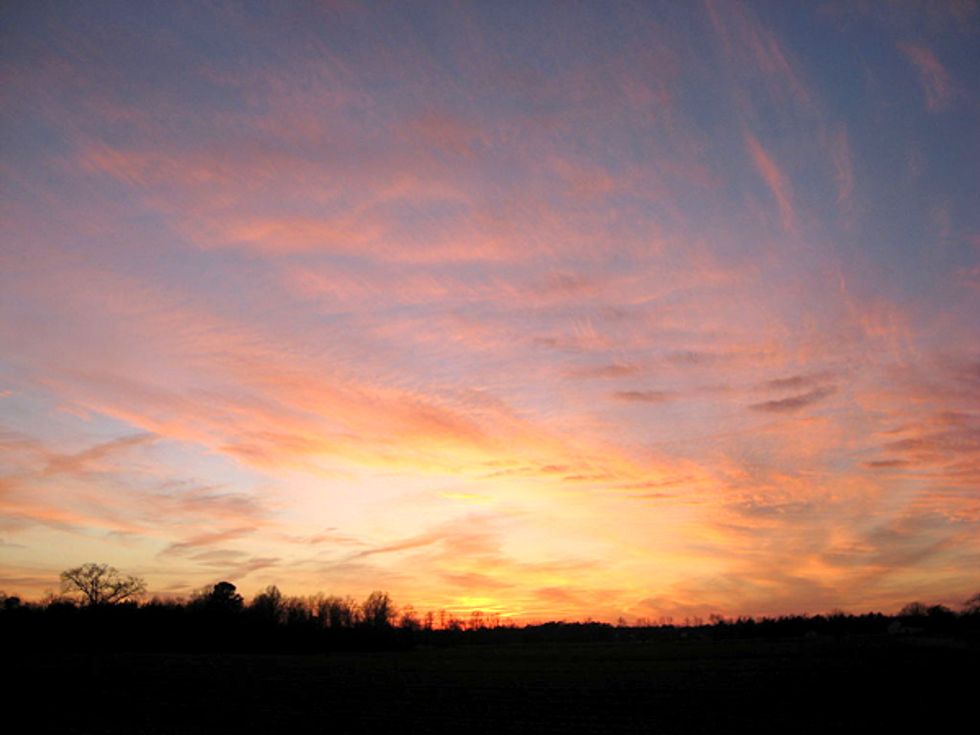 Geoengineering is any deliberate, large-scale intervention in the workings of the climate machine that might offer a way of containing global warming. The accent is on the word deliberate.
Humans are already "engineering" the climate just by continuously adding carbon dioxide by burning fossil fuels, but the climate change that will follow is an unhappy consequence, not a deliberate plan.
Since governments have been either slow, or very slow, to agree on systematic plans to drastically reduce dependence on fossil fuels, researchers have in the last decade or so begun to propose ways in which deliberate steps might counter global warming.
Problems underestimated
They have suggested darkening the skies with deliberate discharges of sulphate aerosols to block incoming radiation. They have proposed "seeding" the ocean with iron to encourage photosynthesis and increase carbon uptake by phytoplankton, they have suggested brightening the clouds by spraying salt particles into them to make them more reflective.
Now British researchers have taken a long hard look at three aspects of geoengineering research and arrived at a bleak conclusion: it would just be better not to emit greenhouse gases on a prodigal scale.
Geoengineering projects would certainly never offer an easy answer: they may not be disastrous, but they don't look good, or popular. The public would prefer more investment in renewable energy to, for example, the deployment of artificial volcanoes that pumped fine particles into the stratosphere.
Piers Forster, professor of physical climate change at the University of Leeds, said: "The devil is in the detail. Geoengineering will be much more expensive and challenging than previous estimates suggest, and any benefits would be limited."
This is consistent with a number of studies within the last two years. Researchers have repeatedly concluded that such schemes either won't work or could actually generate more heat or could upset rainfall patterns or could have serious consequences for specific regions or could simply generate intractable problems for governments, science ministries and international agencies that might have to make the big decisions.
But the interest in geoengineering continues. One good reason is that—at least as a theoretical exercise—it could help climate scientists better understand the fine detail of the workings of the planet. Major volcanic eruptions can discharge so much ash and sulphate aerosols into the upper atmosphere that they actually cool the planet for years, and a recent study has argued that the slowdown in global warming in the last decade could be a consequence of a series of relatively minor eruptions.
But human attempts to replicate the effect would be fraught. "The potential for misstep is considerable," said Matthew Watson, a natural hazards scientist at the University of Bristol, UK.
The British scientists don't dismiss geoengineering outright. That is because if, under the notorious "business-as-usual" scenario, nations go on burning fossil fuels, then by 2100 the consequences could be catastrophic.
Dr Watson said: "Full-scale deployment of climate engineering technologies will be the clearest indication that we have failed in our role as planetary stewards. But there is a point at which not deploying some technologies would be unethical."
YOU MIGHT ALSO LIKE
Is Extreme Weather a Sign of the Apocalypse?
Extreme Weather Will Be 'New Climate Normal' Without Immediate Action, Warns World Bank
Hottest October on Record Puts Planet on Track for Hottest Year Ever
EcoWatch Daily Newsletter
A harbour seal on an ice floe in Glacier Bay, Alaska. A new study shows that the climate crisis has warmed waters, changing ecosystems and crippling sea ice growth. Janette Hill / robertharding / Getty Images Plus
Doctors report that only 1 in 4 children are getting the recommended 60 minutes of physical activity per day. Ronnie Kaufman / DigitalVision / Getty Images
By Dan Gray
Pediatricians are being urged to start writing "exercise prescriptions" for the children they see in their office.
A First Nations protester walks in front of a train blockade in Tyendinaga, near Belleville, Ontario, Canada on Feb. 21, 2020. LARS HAGBERG / AFP via Getty Images
An indigenous rail blockade that snarled train travel in Canada for more than two weeks came to an end Monday when police moved in to clear protesters acting in solidarity with another indigenous community in British Columbia (B.C.), which is fighting to keep a natural gas pipeline off its land.
A rainbow snake, a rare reptile spotted in a Florida county for the first time in more than 50 years, seen here on July 5, 2013.
Kevin Enge / FWC Fish and Wildlife Research Institute / Flickr
A Florida hiker recently stumbled across a slithering surprise — a rare snake that hadn't been spotted in the area for more than 50 years.
We need our government to do everything it can to stop PFAS contamination and exposure from wreaking havoc in communities across the country. LuAnn Hun /
Unsplash
By Genna Reed
The EPA announced last week that it is issuing a preliminary regulatory determination for public comment to set an enforceable drinking water standard to two of the most common and well-studied PFAS, PFOA and PFOS.
This decision is based on three criteria:
PFOA and PFOS have an adverse effect on public health
PFOA and PFOS occur in drinking water often enough and at levels of public health concern;
regulation of PFOA and PFOS is a meaningful opportunity for reducing the health risk to those served by public water systems.