This website uses cookies to ensure you get the best experience while browsing it. By clicking 'Got It' you're accepting these terms.
Geoengineering Won't Fix Climate Change, Researchers Say
Nov. 30, 2014 10:33AM EST
Climate
Geoengineering—which sometimes seems to be the despairing climate scientist's Plan B—simply won't work. It won't offer a quick fix to the planet's burden of global warming, and it will be difficult to convince anybody that it could work at all.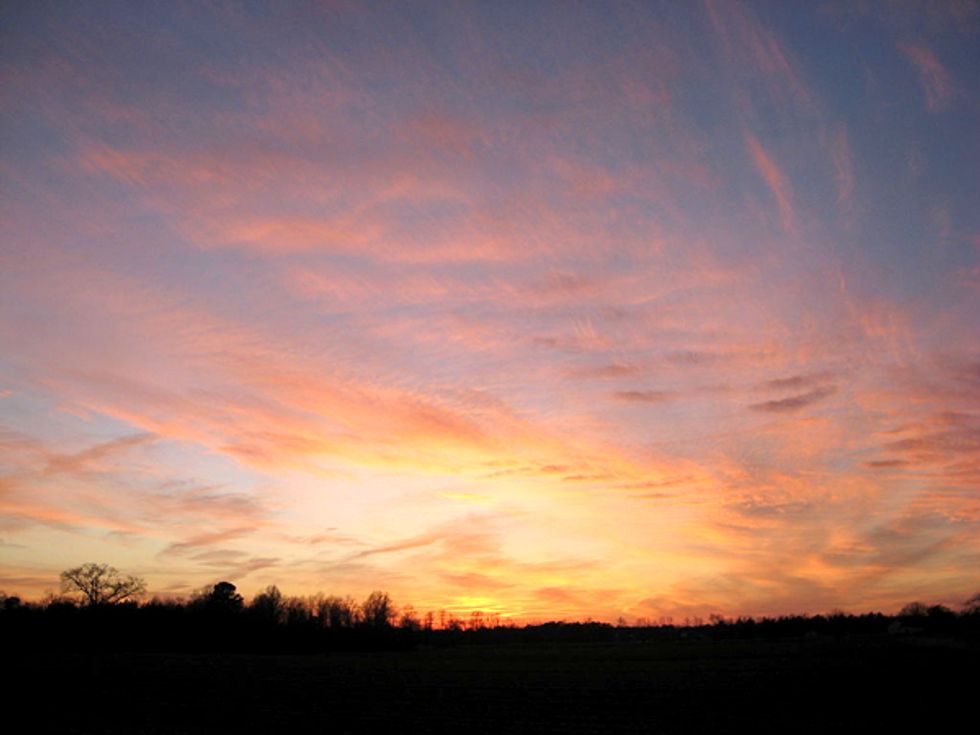 Geoengineering is any deliberate, large-scale intervention in the workings of the climate machine that might offer a way of containing global warming. The accent is on the word deliberate.
Humans are already "engineering" the climate just by continuously adding carbon dioxide by burning fossil fuels, but the climate change that will follow is an unhappy consequence, not a deliberate plan.
Since governments have been either slow, or very slow, to agree on systematic plans to drastically reduce dependence on fossil fuels, researchers have in the last decade or so begun to propose ways in which deliberate steps might counter global warming.
Problems underestimated
They have suggested darkening the skies with deliberate discharges of sulphate aerosols to block incoming radiation. They have proposed "seeding" the ocean with iron to encourage photosynthesis and increase carbon uptake by phytoplankton, they have suggested brightening the clouds by spraying salt particles into them to make them more reflective.
Now British researchers have taken a long hard look at three aspects of geoengineering research and arrived at a bleak conclusion: it would just be better not to emit greenhouse gases on a prodigal scale.
Geoengineering projects would certainly never offer an easy answer: they may not be disastrous, but they don't look good, or popular. The public would prefer more investment in renewable energy to, for example, the deployment of artificial volcanoes that pumped fine particles into the stratosphere.
Piers Forster, professor of physical climate change at the University of Leeds, said: "The devil is in the detail. Geoengineering will be much more expensive and challenging than previous estimates suggest, and any benefits would be limited."
This is consistent with a number of studies within the last two years. Researchers have repeatedly concluded that such schemes either won't work or could actually generate more heat or could upset rainfall patterns or could have serious consequences for specific regions or could simply generate intractable problems for governments, science ministries and international agencies that might have to make the big decisions.
But the interest in geoengineering continues. One good reason is that—at least as a theoretical exercise—it could help climate scientists better understand the fine detail of the workings of the planet. Major volcanic eruptions can discharge so much ash and sulphate aerosols into the upper atmosphere that they actually cool the planet for years, and a recent study has argued that the slowdown in global warming in the last decade could be a consequence of a series of relatively minor eruptions.
But human attempts to replicate the effect would be fraught. "The potential for misstep is considerable," said Matthew Watson, a natural hazards scientist at the University of Bristol, UK.
The British scientists don't dismiss geoengineering outright. That is because if, under the notorious "business-as-usual" scenario, nations go on burning fossil fuels, then by 2100 the consequences could be catastrophic.
Dr Watson said: "Full-scale deployment of climate engineering technologies will be the clearest indication that we have failed in our role as planetary stewards. But there is a point at which not deploying some technologies would be unethical."
YOU MIGHT ALSO LIKE
Is Extreme Weather a Sign of the Apocalypse?
Extreme Weather Will Be 'New Climate Normal' Without Immediate Action, Warns World Bank
Hottest October on Record Puts Planet on Track for Hottest Year Ever
EcoWatch Daily Newsletter
A new report spotlights a U.N. estimate that at least 275 million people rely on healthy coral reefs. A sea turtle near the Heron Island in the Great Barrier Reef is seen above. THE OCEAN AGENCY / XL CATLIN SEAVIEW SURVEY
In a new report about how the world's coral reefs face "the combined threats of climate change, pollution, and overfishing" — endangering the future of marine biodiversity — a London-based nonprofit calls for greater global efforts to end the climate crisis and ensure the survival of these vital underwater ecosystems.
Half of the extracted resources used were sand, clay, gravel and cement, seen above, for building, along with the other minerals that produce fertilizer. Cavan Images / Cavan / Getty Images
The world is using up more and more resources and global recycling is falling. That's the grim takeaway from a new report by the Circle Economy think tank, which found that the world used up more than 110 billion tons, or 100.6 billion metric tons, of natural resources, as Agence France-Presse (AFP) reported.
By Gero Rueter
Heating with coal, oil and natural gas accounts for around a quarter of global greenhouse gas emissions. But that's something we can change, says Wolfgang Feist, founder of the Passive House Institute in the western German city of Darmstadt.

By George Citroner
Recent research finds that official government figures may be underestimating drug deaths by half.
Researchers estimate that 142,000 people died due to drug use in 2016.
Drug use decreases life expectancy after age 15 by 1.4 years for men and by just under 1 year for women, on average.
Government records may be severely underreporting how many Americans die from drug use, according to a new study by researchers from the University of Pennsylvania and Georgetown University.
Water coolers in front of shut-off water fountains at Center School in Stow, MA on Sept. 4, 2019 after elevated levels of PFAS were found in the water. David L. Ryan / The Boston Globe via Getty Images
In a new nationwide assessment of drinking water systems, the Environmental Working Group found that toxic fluorinated chemicals known as PFAS are far more prevalent than previously thought.