Gearing up for a New Fight to End Oil Subsidies
Mar. 16, 2012 08:50AM EST
Climate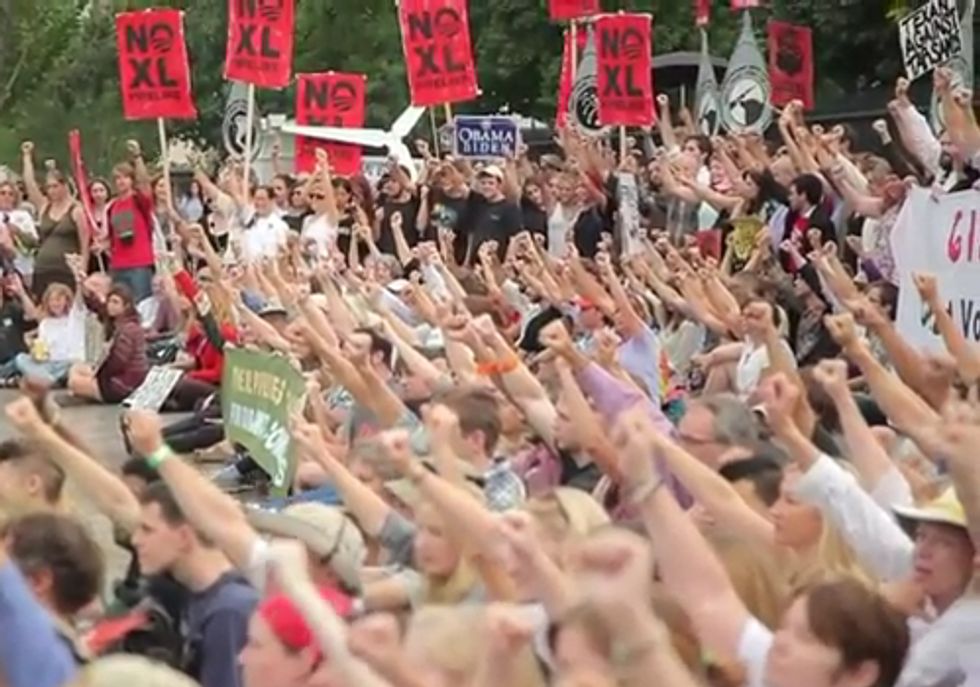 By May Boeve
I'm pretty sure this video won't go viral and get 50 million views in 24 hours—and it doesn't need to. It's more of an internal update for the extended 350.org family, a chance for all of us to reflect and get ready for some busy months ahead. 
As 350.org co-founder Bill McKibben explains in the video, we're gearing up for a major new fight to end the billions of dollars in subsidies the fossil fuel industry receives each year—the tax-breaks, handouts, and loopholes that are just adding to the record-breaking profits that these companies are already making. And perhaps most importantly, getting rid of fossil fuel subsidies across the board would be a huge step to cutting carbon emissions and putting us back on a pathway to 350 ppm.
The subsidies battle is gaining momentum, and fast. In a recent speech, President Obama called for an end to subsidies to Big Oil and said, "Let's put every single member of Congress on record—You can stand with oil companies or you can stand up for the American people."
As you probably know, we haven't agreed with President Obama on everything, but we think getting every member of Congress on the record is a great idea. As a first step, we just launched this short and simple petition that reads—"I call on Congress to end all subsidies to fossil fuel companies, and invest in green jobs and clean energy instead."
Take a minute to add your name to the petition calling for Congress to put an end to fossil fuel subsidies. Over the next month, we'll ramp up the pressure—on Twitter, on Facebook, over the phones, and in district—to get every politician to tell us where he or she stands on these subsidies. For now, we'll use this petition to show Congress how important this issue is—and when we launch our big push to get every member of Congress on the record, they'll know that we have an army of concerned citizens who have our back.
For more information, click here.
EcoWatch Daily Newsletter
Related Articles from EcoWatch