GE Salmon Clears Another Hurdle
Oct. 17, 2011 09:53AM EST
GMO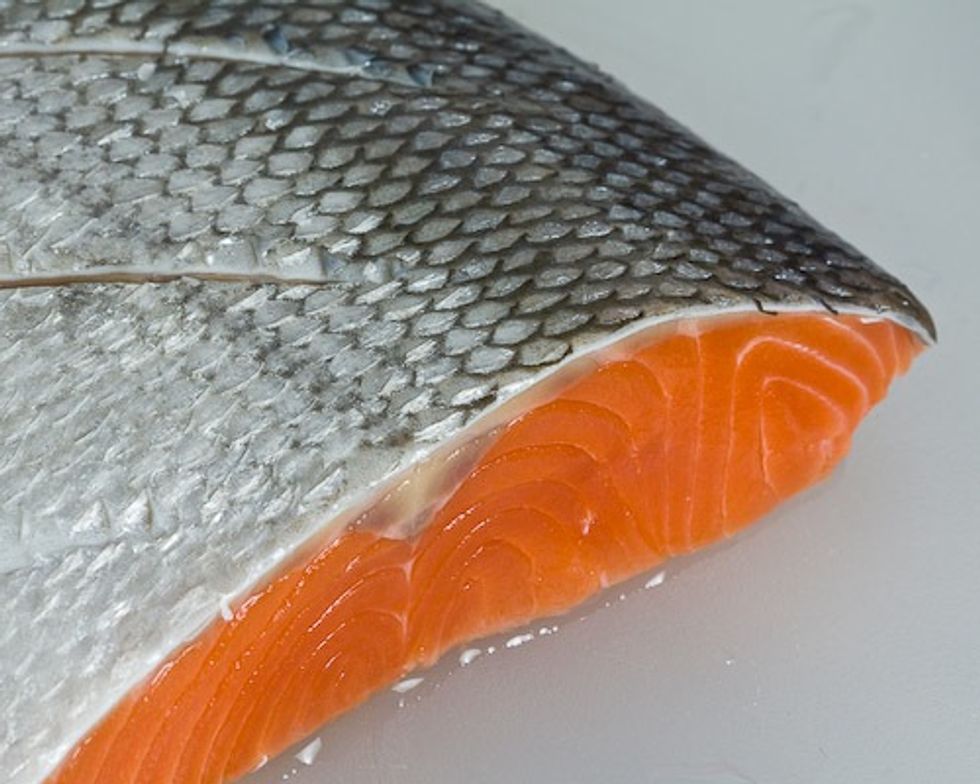 There's some unfortunate news on the genetically engineered (GE) salmon front. According to Jim Kozubek of TPM's Idea Lab, the U.S. Food and Drug Administration (FDA) has completed its environmental assessment of AquaBounty's AquAdvantage GE salmon, has recommended approving it for commercial use, and has sent along some of its documents to the White House for review.
This means that GE salmon has passed another hurdle in the approval process, which makes it more urgent than ever that we all take action. The FDA had a choice of either conducting an environmental assessment of GE salmon—an easier, simplified route—or producing an environmental impact statement, which is a much more thorough process that would consider all potential risks more thoughtfully.
The U.S. Department of Agriculture recently gave AquaBounty Technologies, Inc., $494,000 to do more research about sterilization techniques for genetically engineered fish, which was rather surprising considering that AquaBounty initially claimed their GE salmon were sterile and that there would be no chance of GE salmon endangering wild salmon through breeding. This seems like yet another example of how the FDA has been trying to rush this process without carefully considering GE salmon's true potential impact.
We need to make a strong appeal directly to Congress to ban GE salmon due to the environmental and public health risks this food experiment poses. There are still far too many concerns that have not been addressed.
Ask your member of Congress to call upon the Obama administration to ban GE salmon.
For more information, click here.
EcoWatch Daily Newsletter