This website uses cookies to ensure you get the best experience while browsing it. By clicking 'Got It' you're accepting these terms.
GE Contamination Found in Washington Alfalfa
Sep. 12, 2013 08:06AM EST
Food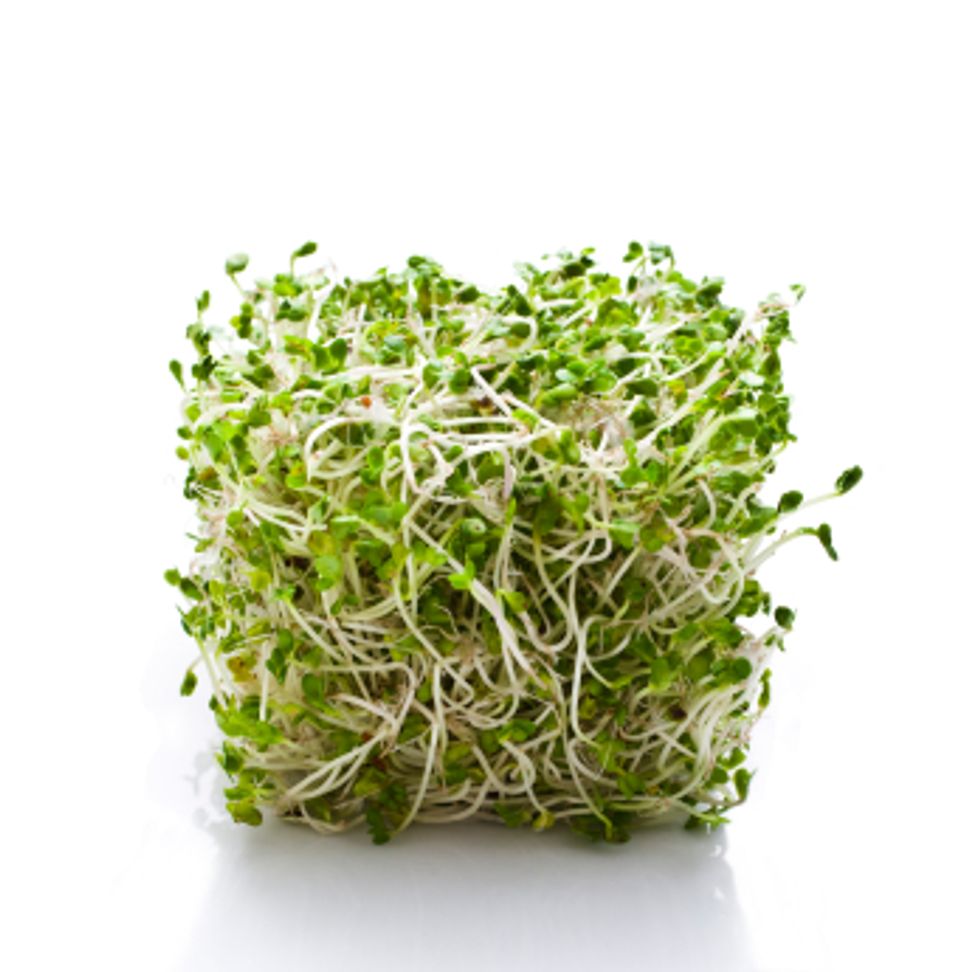 An export shipment of alfalfa from Washington State was rejected after the shipment tested positive for contamination from genetically engineered (GE), herbicide-resistant alfalfa. The news follows on the heels of yet another contamination episode involving GE wheat in Oregon, highlighting the inadequacy of the U.S. regulatory structure for GE crops. Like the vast majority of all GE crops, both of the contaminating GE crops are engineered by Monsanto to be resistant to its herbicide, Roundup.
"For nearly a decade, Center for Food Safety has vigorously opposed the introduction of GE alfalfa, precisely because it was virtually certain to contaminate natural alfalfa, among other severe environmental and economic harms," said Andrew Kimbrell, executive director for Center for Food Safety (CFS). "We warned this administration and the industry repeatedly of the significant risk to farmers and the environment. Tragically, neither listened, and this latest contamination is the result of that negligence." 
At stake is the alfalfa export market, which is the primary supplier to countries like Japan, Saudi Arabia and other countries who prohibit and/or require labeling of genetically engineered foods. In 2012, the alfalfa market was valued at $1.25 billion and has been growing steadily.
When the U.S. Department of Agriculture (USDA) first proposed commercial approval of GE alfalfa in 2006, CSF successfully challenged the ill-advised decision in court, and succeeded in getting its planting halted, even though Monsanto appealed the case all the way to the U.S. Supreme Court, through 2010. That Supreme Court decision, the first ever on any GE crop, left the ban on planting in place. 
Because of CFS's case, the USDA was forced under court order to rigorously analyze GE alfalfa's impacts on farmers and the environment; remarkably, it was the first time the agency had ever conducted such analysis, for any GE crop, in 17 years of approving them.
The USDA's own review concluded that GE alfalfa, unless restricted, would contaminate natural alfalfa, causing the loss of U.S. export markets, as well as dramatically increase pesticide use and drive the rise of Roundup-resistant superweeds. In December 2010, the Obama administration proposed limiting GE alfalfa to restricted planting zones to prevent contamination; however, in January 2011, under tremendous industry pressure, the agency did a complete about-face and again approved the crop without protections.
The administration relied heavily on industry assurances that its "best practices" would prevent GE contamination from occurring, despite the overwhelming scientific evidence to the contrary. CFS has again challenged that decision in court, however, earlier this year a federal appellate court said the USDA had not violated the law in its decision.
"This is the beginning of a crisis that was foreseeable and preventable," Kimbrell continued. "In order to sell more herbicides and patented seeds, corporations have threatened the livelihood of farmers, exporters and businesses that rely on natural alfalfa. CFS will continue to do everything it can to protect organic and conventional farmers, dairymen, and the public from this threat."
Alfalfa Background
GE "Roundup Ready" alfalfa is the first engineered perennial crop, meaning it remains in the ground for three-six years and is widely prevalent in wild or feral form throughout America. Because alfalfa is pollinated by bees that can fly and cross-pollinate between fields and feral sources many miles apart, GE alfalfa is likely to irreparably contaminate natural alfalfa varieties. 
Known as the "queen of forages," alfalfa is the key feedstock for the dairy industry. GE contamination will cause organic dairies to lose their source of organic feed, a requirement for organic dairy, including milk and yogurt products. The organic sector is the most vibrant segment of U.S. agriculture, now a $26 billion a year industry and growing 20 percent annually.
The USDA data show that 90 percent of all the alfalfa planted by farmers in the U.S. was previously grown without the use of any herbicides. Due to the planting of GE alfalfa the USDA estimates that up to 23 million more pounds of toxic herbicides will be released into the environment each year.
Visit EcoWatch's GE FOOD page for more related news on this topic.

EcoWatch Daily Newsletter
A Starbucks barista prepares a drink at a Starbucks Coffee Shop location in New York. Ramin Talaie / Corbis via Getty Images
By Cathy Cassata
Are you getting your fill of Starbucks' new Almondmilk Honey Flat White, Oatmilk Honey Latte, and Coconutmilk Latte, but wondering just how healthy they are?
By Sharon Kelly
Back in April last year, the Trump administration's Environmental Protection Agency decided it was "not necessary" to update the rules for toxic waste from oil and gas wells. Torrents of wastewater flow daily from the nation's 1.5 million active oil and gas wells and the agency's own research has warned it may pose risks to the country's drinking water supplies.
Swedish climate activist Greta Thunberg takes part in a "Friday for Future" youth demonstration in a street of Davos on Jan. 24, 2020 on the sideline of the World Economic Forum annual meeting. FABRICE COFFRINI / AFP via Getty Images
Treasury Secretary Steven Mnuchin pretended not to know who Greta Thunberg is, and then he told her to get a degree in economics before giving world leaders advice, as The Guardian reported.
The Visible Infrared Imaging Radiometer Suite on the Suomi NPP satellite acquired this image of forest fire smoke hovering over North America on Aug. 15, 2018. NASA Earth Observatory
New York City isn't known for having the cleanest air, but researchers traced recent air pollution spikes there to two surprising sources — fires hundreds of miles away in Canada and the southeastern U.S.
If temperatures continue to rise, the world is at risk from global
sea-level rise
, which will flood many coastal cities as seen above in Bangladesh. NurPhoto / Contributor / Getty Images
The mounting climate emergency may spur the next global financial crisis and the world's central banks are woefully ill equipped to handle the consequences, according to a new book-length report by the Bank for International Settlements (BIS), as S&P Global reported. Located in Basel, Switzerland, the BIS is an umbrella organization for the world's central banks.