Gasland's Impact on the Explosive Growth of the Anti-Fracking Movement
Apr. 05, 2013 09:30AM EST
Energy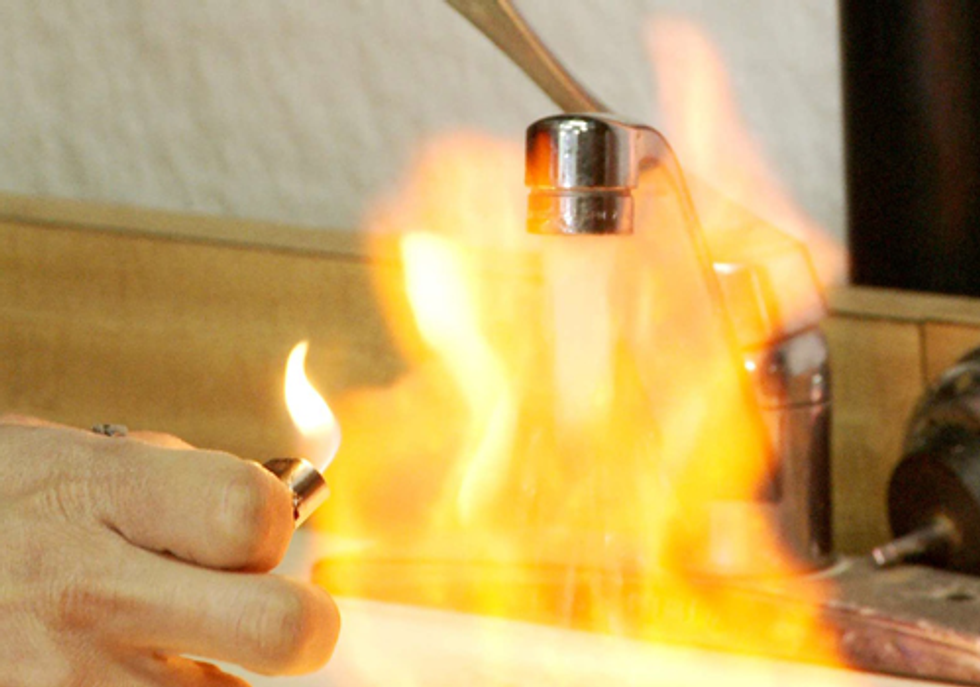 When filmmaker Josh Fox released his Gasland documentary in 2010, anti-fracking activism consisted primarily of a small number of grassroots groups operating in states where the shale gas industry was ramping up its activities. The groups' members often had to struggle to get their neighbors and political representatives to listen to their concerns about the risks associated with this extreme form of energy extraction.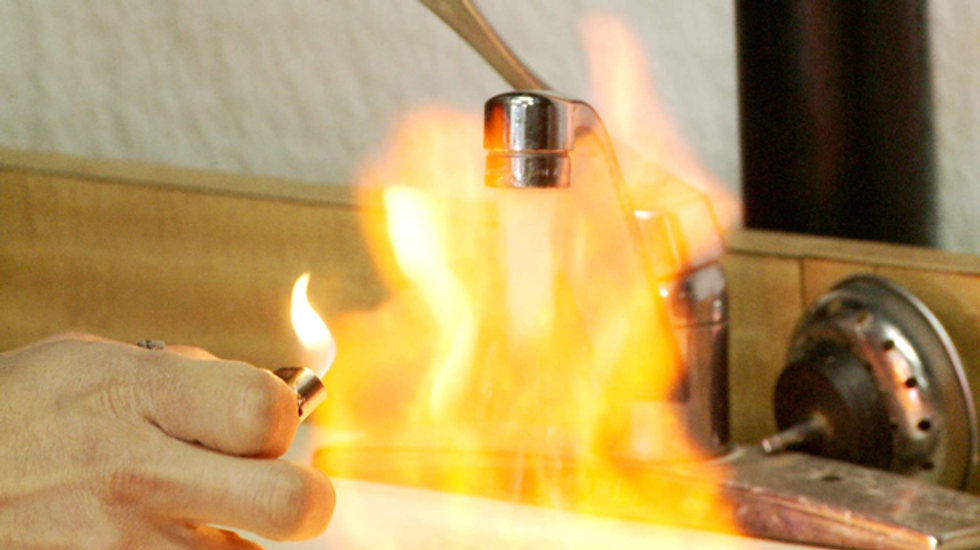 Photo courtesy of Gasland the Movie
Three years later, anti-fracking activism has grown into a full-fledged national movement. Its members are diverse, ranging from homeowners displaced by the shale gas industry's harmful activities, to farmers worried about fracking's impact on their land and animals, to nurses and doctors attending to the health of their patients.
"Josh Fox's Gasland blew the doors off what was happening, raising awareness a tremendous amount. It had a big impact on growing the movement," said Mark Schlosberg, national organizing director for Food & Water Watch, in a recent interview with EcoWatch. "I see 2013 as being a year where that growth continues. We're going to have some wins, and we're going to have some setbacks, like any movement. But we're headed in a trajectory that is really very positive."
Fox agrees with Schlosberg's prediction. During an April 3 national conference call on fracking, Fox said he has spoken with activists and news media in other nations where fracking is occurring or where significant shale gas reserves exist. Concerned citizens in these nations are looking at the strategies adopted by the U.S. anti-fracking movement to guide them as they fight the natural gas industry's practices in their own backyards.
Through their determination, activists are keeping fracking at bay in New York state, in regions along the Delaware River, and in cities and towns in Colorado, noted Fox.
"The industry's own studies have shown that the anti-fracking movement is starting to get traction and is starting to hold them up," said Stephen Cleghorn, an organic farmer in Pennsylvania and an outspoken opponent of fracking. "The science is on our side."
At a March 28 panel discussion on farming and fracking in Pittsburgh, Pa., Cleghorn said he is impressed with the change he has seen in the movement over the past year. Anti-fracking activists are "syncing up" with the anti-mountaintop removal and anti-Keystone XL groups, all of whom are "literally getting in the way of this activity," he said.
"Something's happening here because people know that this is connected to climate change," Cleghorn said. "But more than that, we're starting to realize that nature is bigger than us. We don't control nature like we've been doing during the Industrial Revolution anymore. Nature doesn't need us. People are starting to get that."
Schlosberg described how the issue of fracking touches many different constituencies in such a powerful way. "It impacts people's water. It impacts the air that people breathe. It impacts people's health. It impacts climate, food. Those are different elements that make this a particularly powerful issue," he said. "There is a coalescing around the concept that this is not something we should be doing."
"The grassroots have been way out in front on this from the get-go," he said. "It's a testament to grassroots organizations and community organizing that the movement has grown."
But Schlosberg also observed that larger organizations, not just the grassroots, are getting involved in slowing down or stopping fracking. For example, Americans Against Fracking, a coalition of dozens of organizations formed in late 2012, organized the April 3 national conference call during which activists from across the nation joined Fox to provide updates on their anti-fracking campaigns.
Given the growth of the movement, "it's going to be more difficult for states to allow fracking or fight against local control without engendering massive opposition," Schlosberg predicted.
Fracking also is seen as inextricably linked with the climate change movement. "When people talk about fracking, there is a growing consensus that fracked natural gas should not be part of any climate solution," he said. "That's a consensus that we were not at a year ago."
Fox's Gasland Part II will premiere at the Tribeca Film Festival in New York City on April 21.
Visit EcoWatch's FRACKING page for more related news on this topic.
——–
Sign this petition today, telling President Obama to enact an immediate fracking moratorium:

EcoWatch Daily Newsletter
Related Articles from EcoWatch
Recent Stories from EcoWatch