This website uses cookies to ensure you get the best experience while browsing it. By clicking 'Got It' you're accepting these terms.
GAO Report: Drinking Water at Risk from Underground Fracking Waste Injection
Jul. 28, 2014 04:44PM EST
Energy
The U.S. Government Accountability Office (GAO) publicly released its report today finding that the U.S. Environmental Protection Agency (EPA) is "not consistently conducting two key oversight and enforcement activities for class II programs" for underground fluid injection wells associated with oil and gas production. The report shows that the EPA's program to protect drinking water sources from underground injection of fracking waste needs improvement.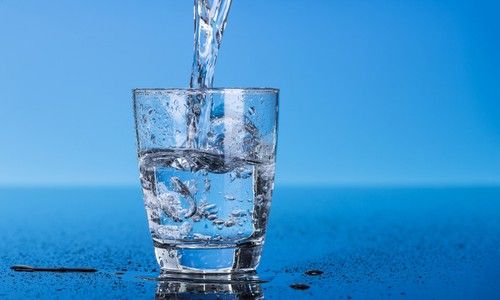 Photo credit: Shutterstock
According to the report, "The U.S. EPA does not consistently conduct annual on-site state program evaluations as directed in guidance because, according to some EPA officials, the agency does not have the resources to do so." The report also found that "to enforce state class II requirements, under current agency regulations, EPA must approve and incorporate state program requirements and any changes to them into federal regulations through a rulemaking."
"The federal government's watchdog is saying what communities across the country have known for years: fracking is putting Americans at risk," said Amy Mall, senior policy analyst at the Natural Resources Defense Council. "From drinking water contamination to man-made earthquakes, the reckless way oil and gas companies deal with their waste is a big problem. Outdated rules and insufficient enforcement are largely to blame. EPA needs to rein in this industry run amok."
According to GAO, this study was conducted because:
Every day in the U.S. at least 2 billion gallons of fluids are injected into more than 172,000 wells to enhance oil and gas production, or to dispose of fluids brought to the surface during the extraction of oil and gas resources. These wells are subject to regulation to protect drinking water sources under EPA's UIC class II program and approved state class II programs. Because much of the population relies on underground sources for drinking water, these wells have raised concerns about the safety of the nation's drinking water. 
The GAO report recommends, among other things, that the U.S. EPA "review emerging risks related to class II program safeguards and ensure that it can effectively oversee and efficiently enforce class II programs."
This report comes on the heels of another report out last week, where Pennsylvania auditor general confirmed the state was unprepared for the growth of the shale gas industry. Auditor General Eugene DePasquale said, "that the meteoric growth of the shale gas industry caught the Department of Environmental Protection (DEP) unprepared to effectively administer laws and regulations to protect drinking water and unable to efficiently respond to citizen complaints." 
You Might Also Like
How Fracking Changed the World
North Texas Town Rejects Fracking Ban
EcoWatch Daily Newsletter
Fabian Krause / EyeEm / Getty Images
Water protectors of all persuasions gathered in talking circles at Borderland Ranch in Pe'Sla, the heart of the sacred Black Hills, during the first Sovereign Sisters Gathering. At the center are Cheryl Angel in red and white and on her left, Lyla June. Tracy Barnett
By Tracy L. Barnett
Sources reviewed this article for accuracy.
For Sicangu Lakota water protector Cheryl Angel, Standing Rock helped her define what she stands against: an economy rooted in extraction of resources and exploitation of people and planet. It wasn't until she'd had some distance that the vision of what she stands for came into focus.
Hedges, 2019 © Hugh Hayden. All photos courtesy of Lisson Gallery
By Patrick Rogers
"I'm really into trees," said the sculptor Hugh Hayden. "I'm drawn to plants."
BruceBlock / iStock / Getty Images
Thanks to their high concentration of powerful plant compounds, foods with a natural purple hue offer a wide array of health benefits.
Environmental Investigation Agency
Last week, the Peruvian Palm Oil Producers' Association (JUNPALMA) promised to enter into an agreement for sustainable and deforestation-free palm oil production. The promise was secured by the U.S. based National Wildlife Federation (NWF) in collaboration with the local government, growers and the independent conservation organization Sociedad Peruana de Ecodesarrollo.
Pixabay
Leaked documents show that Jair Bolsonaro's government intends to use the Brazilian president's hate speech to isolate minorities living in the Amazon region. The PowerPoint slides, which democraciaAbierta has seen, also reveal plans to implement predatory projects that could have a devastating environmental impact.
XL CATLIN SEAVIEW SURVEY / THE OCEAN AGENCY
Hope may be on the horizon for the world's depleted coral reefs thanks to scientists who successfully reproduced endangered corals in a laboratory setting for the first time, according to Reuters.