This website uses cookies to ensure you get the best experience while browsing it. By clicking 'Got It' you're accepting these terms.
Fukushima's 4th Anniversary Brings Hope Amidst Radioactive Ruins as Renewable Energy Revolution Soars
Mar. 11, 2015 08:15AM EST
Energy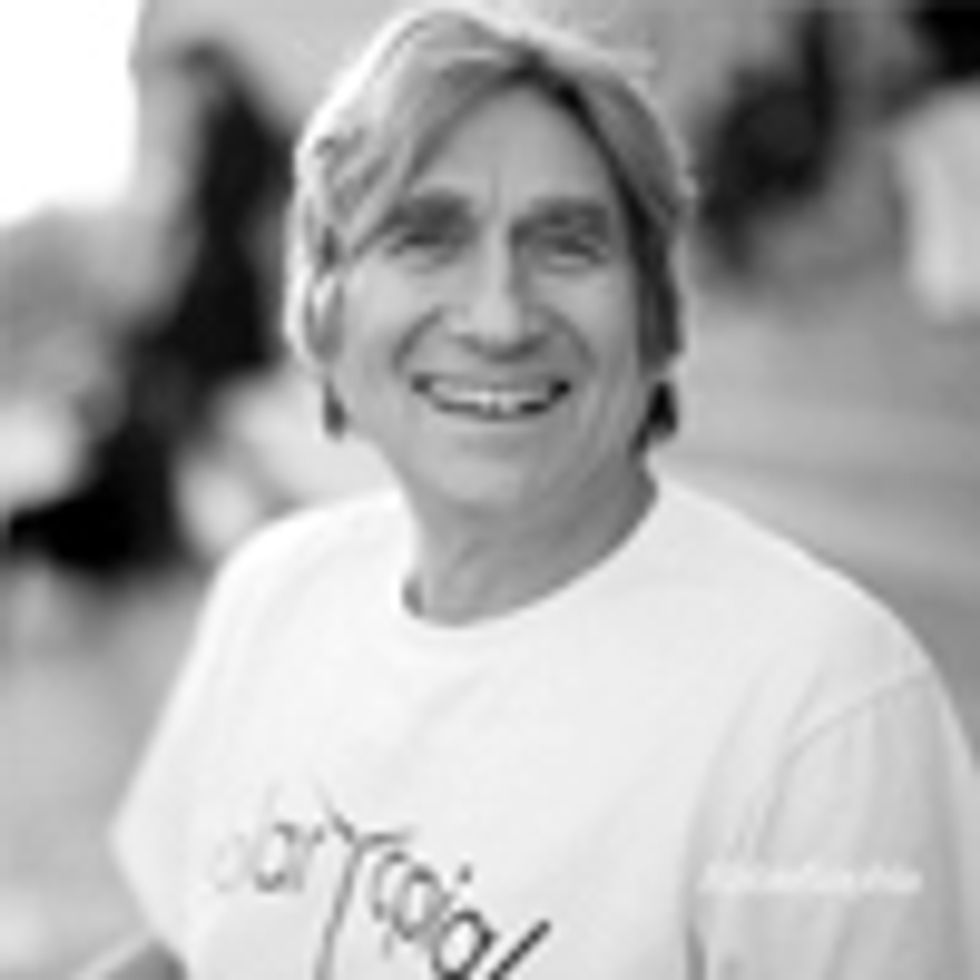 The catastrophe that began at Fukushima four years ago today is worse than ever.
But the good news can ultimately transcend the bad—if we make it so.
An angry grassroots movement has kept shut all 54 reactors that once operated in Japan. It's the largest on-going nuke closure in history. Big industrial windmills installed off the Fukushima coast are now thriving.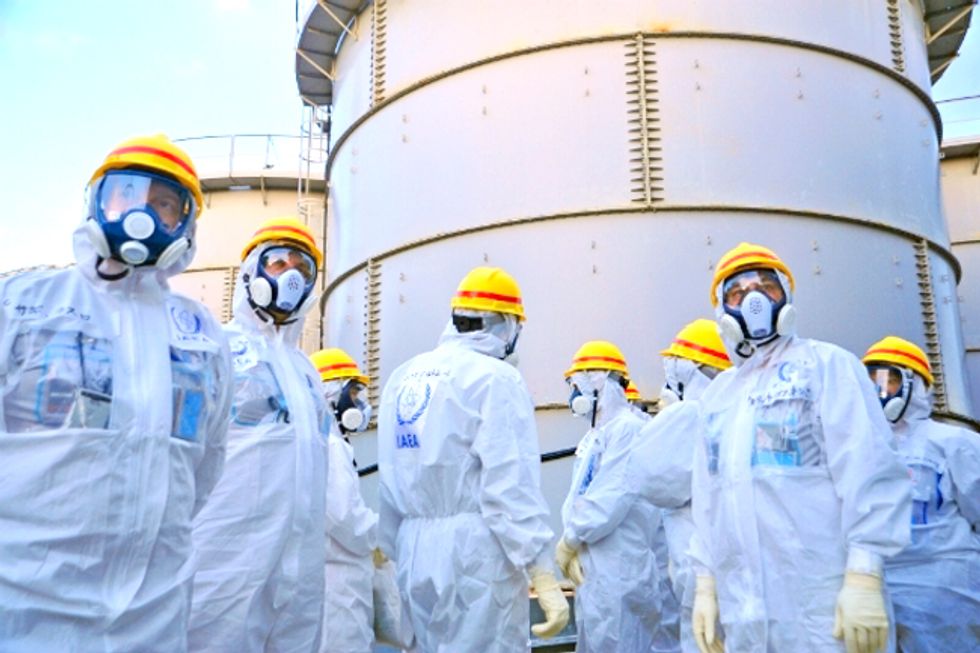 Five U.S. reactors have shut since March 11, 2011. The operable fleet is under 100 for the first time in decades.
Ohio's Davis-Besse, New York's Ginna, five reactors in Illinois and other decrepit American nukes could shut soon without huge ratepayer bailouts.
Diablo Canyon was retrofitted—probably illegally—with $842 million in replacement parts untested for seismic impact. Already under fire for illegal license manipulations and an avoidable gas explosion that killed eight in San Bruno in 2010, Pacific Gas & Electric has plunged into a legal, economic and political abyss that could soon doom California's last reactors.
Meanwhile, Germany is amping up its renewable energy generation with a goal of 80 percent or more by 2050.
France—once nuke power's poster child—has turned away from new reactor construction and is moving strongly toward renewables.
Worldwide the Solartopian revolution is ahead of schedule and under budget. Predictions about its technological and economic potential are being everywhere exceeded.
More than twice as many Americans now work in solar as in coal mines. As the head of the Rockefeller Brothers Fund recently put it: "We are quite convinced that if John D Rockefeller were alive today, as an astute businessman looking out to the future, he would be moving out of fossil fuels and investing in clean, renewable energy."
Even America's Tea Party has developed a green wing promoting renewables.
Vital focus now centers on battery breakthroughs needed to escalate rooftop solar, electric cars and other post-nuke game-changers.
But there's plenty of bad news. The State Secrets Act of Japan's authoritarian Abe regime renders unreliable all "official" information from Fukushima. Grassroots nuclear campaigners are under serious attack.
At least 300 tons of radioactive water still pour daily into the Pacific Ocean. The utility wants to dump even more untreated outflow into currents that are already testing radioactive along the California coast. Details of fuel rod bring-downs and site clean-ups remain unknown.
Thyroid damage rates are soaring among downwind children. Abe is forcing evacuees back into areas that are seriously contaminated. Fukushima's owner (Tepco) is the #1 money funnel to his Liberal Democratic Party, which flips untold billions back to the utility.
More than 128,000 petitioners asking that the world community take charge at Fukushima have been ignored by the United Nations since November, 2013.
Throughout the world decaying reactors threaten our survival. Ohio's Davis-Besse containment is literally crumbling.  Diablo Canyon is surrounded by 15 known fault lines, one just 700 yards from the cores. New reactor sites in Finland, France and Georgia show slipshod construction, substandard parts and corrupted supervision that would make them instant threats should they go on line.
Citizen activism challenges all that. Today Solartopian activists will picket Japanese consulates worldwide.
An evolving electricity boycott to "unplug nuclear" and a growing grassroots demand for green energy herald a new era of people power.
Four years after the endless Fukushima disaster began, that renewable revolution defines our survival.
It's a fight we can't afford to lose. It's a victory we must soon embrace ... with the utmost relief and joy.
YOU MIGHT ALSO LIKE
Landmark Federal Court Decision: Will It Speed Diablo Nuke's Demise?
Will Ohioans Be Forced to Pay the Bill to Keep the Crumbling Davis-Besse Nuke Plant Alive?
Anti-Fracking and No Nukes Activists Join Forces Demanding Renewable Energy Revolution
EcoWatch Daily Newsletter
A Starbucks barista prepares a drink at a Starbucks Coffee Shop location in New York. Ramin Talaie / Corbis via Getty Images
By Cathy Cassata
Are you getting your fill of Starbucks' new Almondmilk Honey Flat White, Oatmilk Honey Latte, and Coconutmilk Latte, but wondering just how healthy they are?
By Sharon Kelly
Back in April last year, the Trump administration's Environmental Protection Agency decided it was "not necessary" to update the rules for toxic waste from oil and gas wells. Torrents of wastewater flow daily from the nation's 1.5 million active oil and gas wells and the agency's own research has warned it may pose risks to the country's drinking water supplies.
Swedish climate activist Greta Thunberg takes part in a "Friday for Future" youth demonstration in a street of Davos on Jan. 24, 2020 on the sideline of the World Economic Forum annual meeting. FABRICE COFFRINI / AFP via Getty Images
Treasury Secretary Steven Mnuchin pretended not to know who Greta Thunberg is, and then he told her to get a degree in economics before giving world leaders advice, as The Guardian reported.
The Visible Infrared Imaging Radiometer Suite on the Suomi NPP satellite acquired this image of forest fire smoke hovering over North America on Aug. 15, 2018. NASA Earth Observatory
New York City isn't known for having the cleanest air, but researchers traced recent air pollution spikes there to two surprising sources — fires hundreds of miles away in Canada and the southeastern U.S.
If temperatures continue to rise, the world is at risk from global
sea-level rise
, which will flood many coastal cities as seen above in Bangladesh. NurPhoto / Contributor / Getty Images
The mounting climate emergency may spur the next global financial crisis and the world's central banks are woefully ill equipped to handle the consequences, according to a new book-length report by the Bank for International Settlements (BIS), as S&P Global reported. Located in Basel, Switzerland, the BIS is an umbrella organization for the world's central banks.