This website uses cookies to ensure you get the best experience while browsing it. By clicking 'Got It' you're accepting these terms.
Fukushima's 4th Anniversary Brings Hope Amidst Radioactive Ruins as Renewable Energy Revolution Soars
Mar. 11, 2015 08:15AM EST
Energy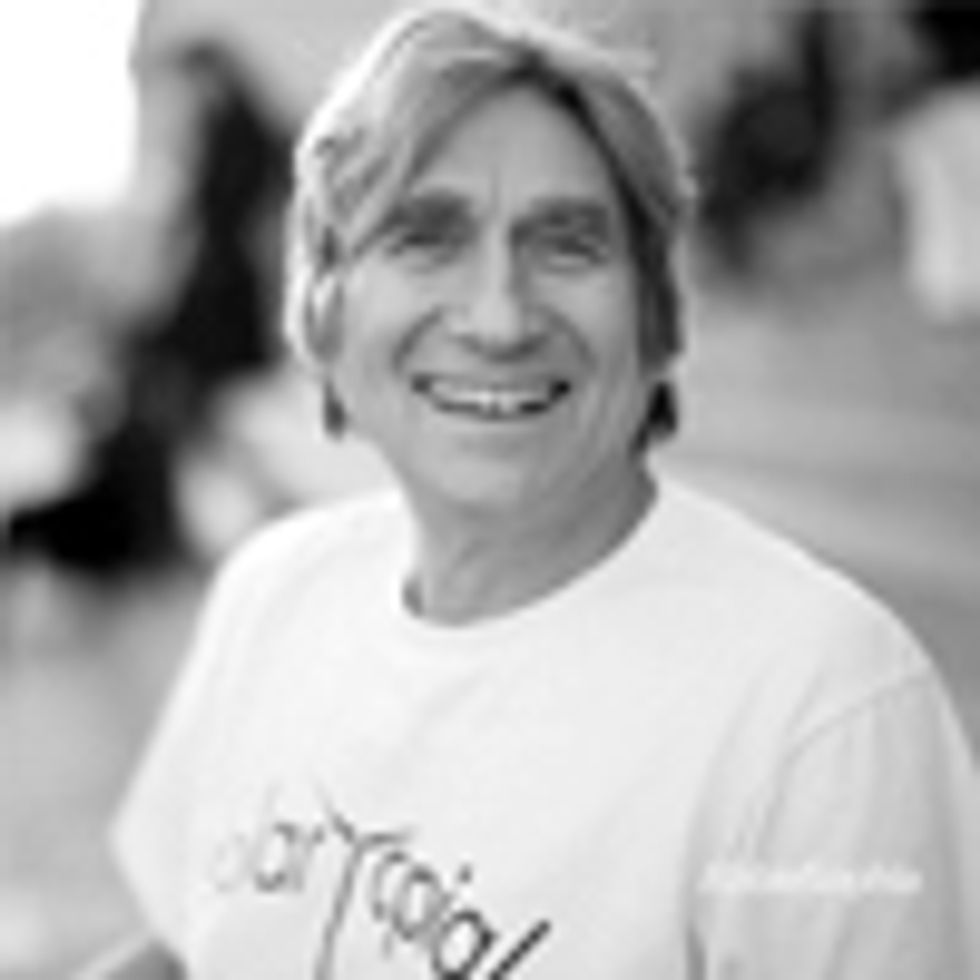 The catastrophe that began at Fukushima four years ago today is worse than ever.
But the good news can ultimately transcend the bad—if we make it so.
An angry grassroots movement has kept shut all 54 reactors that once operated in Japan. It's the largest on-going nuke closure in history. Big industrial windmills installed off the Fukushima coast are now thriving.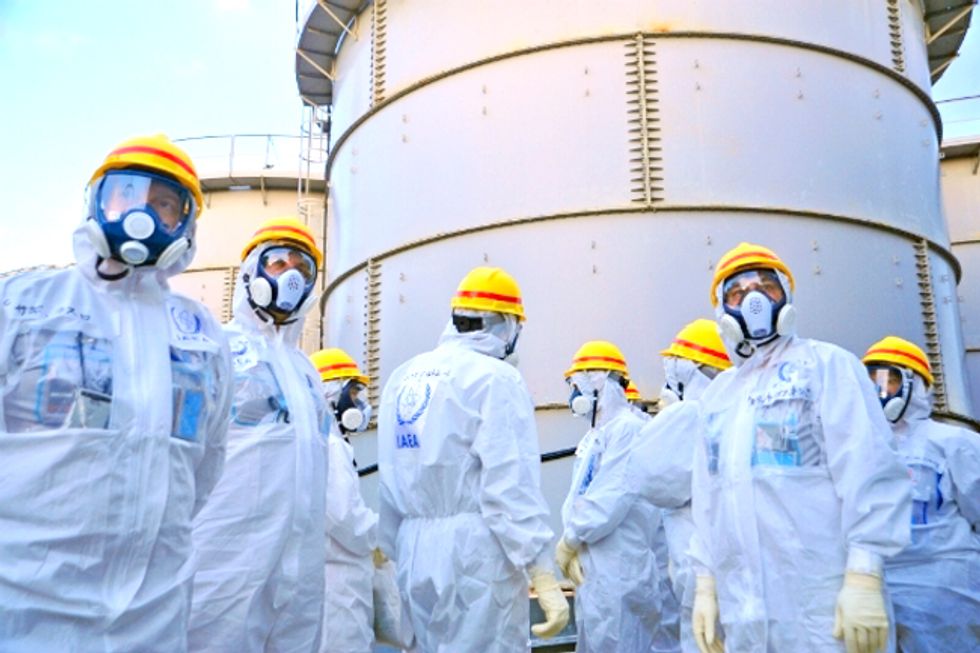 Five U.S. reactors have shut since March 11, 2011. The operable fleet is under 100 for the first time in decades.
Ohio's Davis-Besse, New York's Ginna, five reactors in Illinois and other decrepit American nukes could shut soon without huge ratepayer bailouts.
Diablo Canyon was retrofitted—probably illegally—with $842 million in replacement parts untested for seismic impact. Already under fire for illegal license manipulations and an avoidable gas explosion that killed eight in San Bruno in 2010, Pacific Gas & Electric has plunged into a legal, economic and political abyss that could soon doom California's last reactors.
Meanwhile, Germany is amping up its renewable energy generation with a goal of 80 percent or more by 2050.
France—once nuke power's poster child—has turned away from new reactor construction and is moving strongly toward renewables.
Worldwide the Solartopian revolution is ahead of schedule and under budget. Predictions about its technological and economic potential are being everywhere exceeded.
More than twice as many Americans now work in solar as in coal mines. As the head of the Rockefeller Brothers Fund recently put it: "We are quite convinced that if John D Rockefeller were alive today, as an astute businessman looking out to the future, he would be moving out of fossil fuels and investing in clean, renewable energy."
Even America's Tea Party has developed a green wing promoting renewables.
Vital focus now centers on battery breakthroughs needed to escalate rooftop solar, electric cars and other post-nuke game-changers.
But there's plenty of bad news. The State Secrets Act of Japan's authoritarian Abe regime renders unreliable all "official" information from Fukushima. Grassroots nuclear campaigners are under serious attack.
At least 300 tons of radioactive water still pour daily into the Pacific Ocean. The utility wants to dump even more untreated outflow into currents that are already testing radioactive along the California coast. Details of fuel rod bring-downs and site clean-ups remain unknown.
Thyroid damage rates are soaring among downwind children. Abe is forcing evacuees back into areas that are seriously contaminated. Fukushima's owner (Tepco) is the #1 money funnel to his Liberal Democratic Party, which flips untold billions back to the utility.
More than 128,000 petitioners asking that the world community take charge at Fukushima have been ignored by the United Nations since November, 2013.
Throughout the world decaying reactors threaten our survival. Ohio's Davis-Besse containment is literally crumbling.  Diablo Canyon is surrounded by 15 known fault lines, one just 700 yards from the cores. New reactor sites in Finland, France and Georgia show slipshod construction, substandard parts and corrupted supervision that would make them instant threats should they go on line.
Citizen activism challenges all that. Today Solartopian activists will picket Japanese consulates worldwide.
An evolving electricity boycott to "unplug nuclear" and a growing grassroots demand for green energy herald a new era of people power.
Four years after the endless Fukushima disaster began, that renewable revolution defines our survival.
It's a fight we can't afford to lose. It's a victory we must soon embrace ... with the utmost relief and joy.
YOU MIGHT ALSO LIKE
Landmark Federal Court Decision: Will It Speed Diablo Nuke's Demise?
Will Ohioans Be Forced to Pay the Bill to Keep the Crumbling Davis-Besse Nuke Plant Alive?
Anti-Fracking and No Nukes Activists Join Forces Demanding Renewable Energy Revolution
EcoWatch Daily Newsletter
A First Nations protester walks in front of a train blockade in Tyendinaga, near Belleville, Ontario, Canada on Feb. 21, 2020. LARS HAGBERG / AFP via Getty Images
An indigenous rail blockade that snarled train travel in Canada for more than two weeks came to an end Monday when police moved in to clear protesters acting in solidarity with another indigenous community in British Columbia (B.C.), which is fighting to keep a natural gas pipeline off its land.
A rainbow snake, a rare reptile spotted in a Florida county for the first time in more than 50 years, seen here on July 5, 2013.
Kevin Enge / FWC Fish and Wildlife Research Institute / Flickr
A Florida hiker recently stumbled across a slithering surprise — a rare snake that hadn't been spotted in the area for more than 50 years.
We need our government to do everything it can to stop PFAS contamination and exposure from wreaking havoc in communities across the country. LuAnn Hun /
Unsplash
By Genna Reed
The EPA announced last week that it is issuing a preliminary regulatory determination for public comment to set an enforceable drinking water standard to two of the most common and well-studied PFAS, PFOA and PFOS.
This decision is based on three criteria:
PFOA and PFOS have an adverse effect on public health
PFOA and PFOS occur in drinking water often enough and at levels of public health concern;
regulation of PFOA and PFOS is a meaningful opportunity for reducing the health risk to those served by public water systems.
Charging EVs in Stockholm: But where does a dead battery go? Ranjithsiji / Wikimedia Commons
By Kieran Cooke
Driving an electric-powered vehicle (EV) rather than one reliant on fossil fuels is a key way to tackle climate change and improve air quality — but it does leave the old batteries behind as a nasty residue.
U.S. Secretary of the Treasure Steven Mnuchin arrives for a welcome dinner at the Murabba Palace in Riyadh, Saudi Arabia on Feb. 22, 2020 during the G20 finance ministers and central bank governors meeting. FAYEZ NURELDINE / AFP via Getty Images
Finance ministers from the 20 largest economies agreed to add a scant mention of the climate crisis in its final communiqué in Riyadh, Saudi Arabia on Sunday, but they stopped short of calling it a major economic risk, as Reuters reported. It was the first time the G20 has mentioned the climate crisis in its final communiqué since Donald Trump became president in 2017.