Fuel for Thought on World Food Day
Oct. 16, 2012 10:05AM EST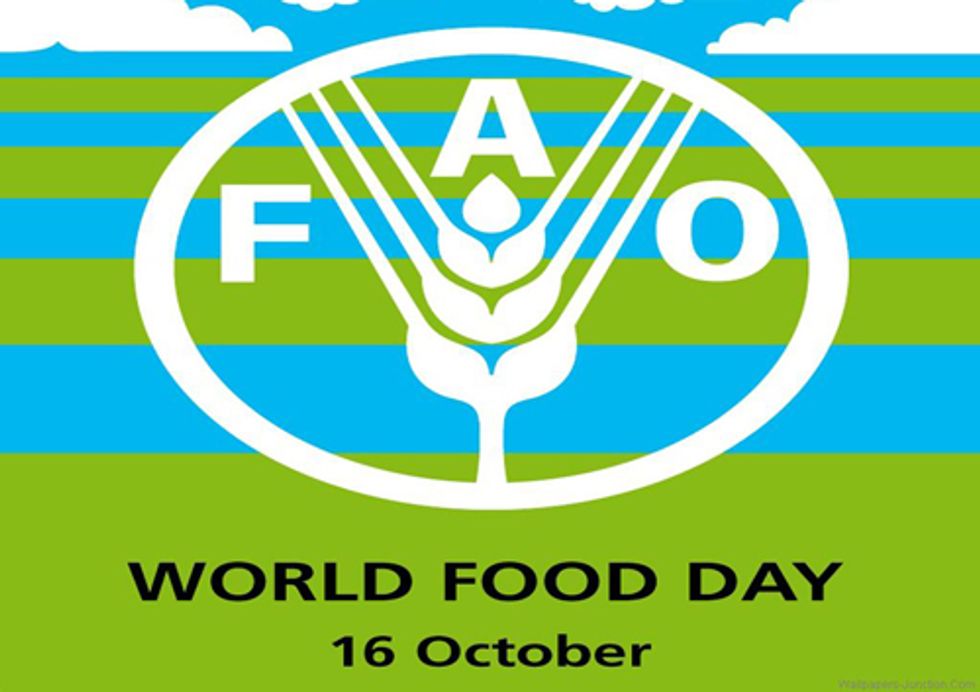 By Dr. Julian Oram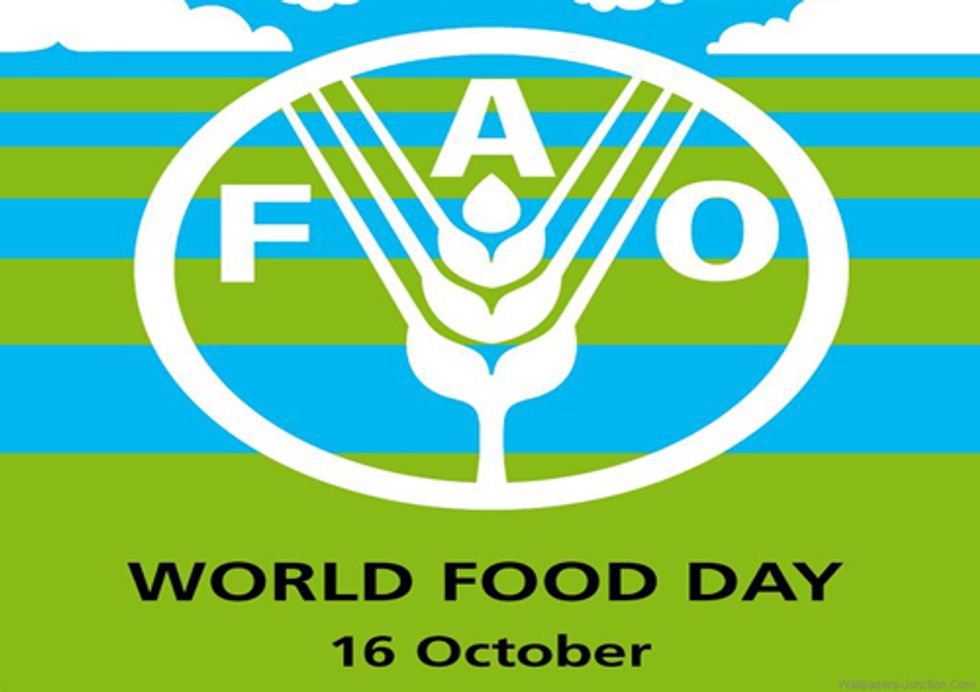 On this World Food Day, I am in Rome where government ministers attending the World Committee on Food Security are facing up to a sobering reality: the food world system is badly broken. From climate change, to biofuels and GE foods, it's time we take stock and look for solutions.
Securing food in a changing climate
Changing temperatures and rainfall patterns, combined with more frequent extreme weather events, threaten global food security.
World stocks of key staple foods are forecasted to fall dangerously low next year due to devastating droughts that have hit the U.S., Russia, the Black Sea region and Australia, as well as excessive rain that has decimated wheat, maize and apple harvests in parts of northern Europe.
As harvests fail in a changing climate, food prices rise, hitting the poorest people hardest. The UN estimates that 1 in 8 people on the planet are now living in chronic hunger conditions.
A failed model
Much of the world's food production is based on a chemical-dependent kind of farming, controlled by a handful of agribusiness giants that exert a stranglehold over the global seed and agrochemical market. These multinational groups have been pushing genetically engineered seeds as the solution to feeding the world.

But it's not the solution the industry would have you believe.
Mounting evidence shows that weed resistance is rapidly growing where genetically engineered (GE) crops have been farmed for several years. This is leading to a steady increase in the use of pesticides, conveniently sold by the same firms producing the seeds.
GE varieties, and industrial monoculture farms in general, are also less resilient to drought than mixed cropping systems. This is especially disturbing considering recent warnings that such episodes are becoming more frequent and pronounced thanks to climate change.
Food or Fuel?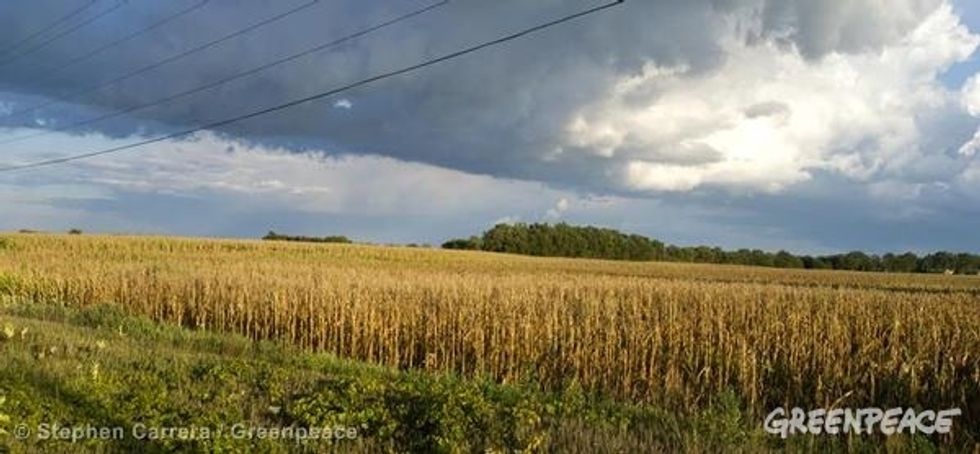 This is also the question government ministers must consider. Around 40 percent of maize yields in the U.S. (the world's largest producer) are converted to ethanol to feed cars, not people. The EU is also increasing the amount of grain burned as ethanol. In both cases, this is the result of specific government decisions and the effects are global.
From madness to wisdom
With regional and global food crises becoming the norm, the need to change course is becoming widely recognized. 
And we know how to do this.
Experts from the UN and elsewhere have shown that ecological farming methods, alongside farmer-to-farmer seed breeding and exchanges, hold the key to rebuilding strong, sustainable, equitable and climate-resilient food systems.
That's why I am here in Rome this week. Greenpeace, alongside farmers' organizations, development charities and anti-poverty campaigners, will be pushing governments to invest in agro-ecology and to abandon perverse biofuel policies.
Visit EcoWatch's SUSTAINABLE AGRICULTURE page for more related news on this topic.
--------
Dr. Julian Oram is senior political advisor for sustainable agriculture at Greenpeace International.
EcoWatch Daily Newsletter