From Lab to Plate—A Primer on GE Food
Oct. 03, 2011 09:58AM EST
GMO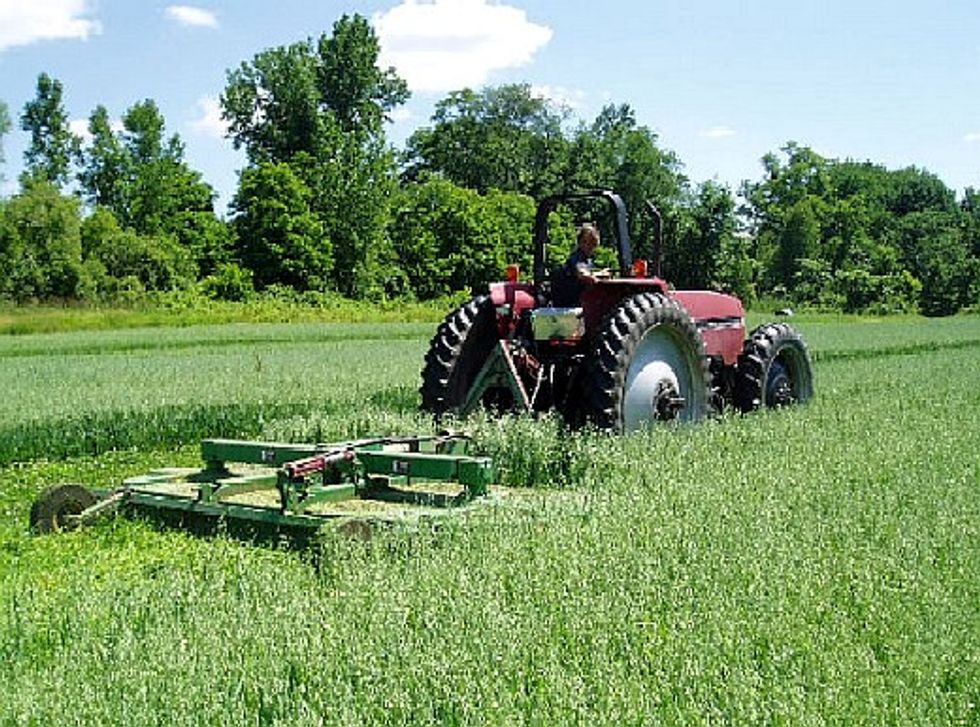 Food & Water Watch released a report Sept. 29 that provides scientific and political background behind the introduction of genetically engineered (GE) food in the U.S., and its potential impact on consumers, the environment and farmers. The report, Genetically Engineered Food: An Overview, outlines how the genetic engineering of crops and animals for human consumption is not the silver bullet approach for feeding a growing population that the agribusiness and biotechnology industries claim it is. Conversely, studies find that GE plants and animals do not perform better than their traditional counterparts and raise a slew of health, environmental and ethical concerns.
"Through glitzy advertising campaigns and scientists whose research is paid for by the industry, agribusiness and biotechnology companies try to persuade consumers that genetic engineering is the only hope for feeding a growing population, which is completely untrue," said Wenonah Hauter, executive director of Food & Water Watch. "Before consumers accept genetically engineered food, they need to consider the risks and potential consequences involved with radically manipulating the genetic makeup of plants and animals."
The report outlines the potential risks of GE foods including increased food allergies and unknown long-term health effects in humans, the rise of superweeds that have become resistant to GE-affiliated herbicides, the ethical and economic concerns involved with the patenting of life and corporate consolidation of the seed supply, and the contamination of organic and non-GE crops and livestock through cross-pollination and seed dispersal.
It also documents how the lack of coordination, oversight and enforcement from a patchwork of federal agencies—the Food and Drug Administration, Department of Agriculture and the Environmental Protection Agency—has put human and environmental health at risk.
"Public opinion surveys show that many people do not want GE food in their diet and the vast majority of those polled are insistent that GE food must be labeled, at minimum, so they can make informed choices," said Hauter. "Lax enforcement, uncoordinated agency oversight and ambivalent post-approval monitoring have allowed GE plants and animals to slip through the cracks and into our food system without the public's knowledge."
Biotech firms' long-promised high-yielding and drought-resistant GE seeds remain commercially unavailable while the most prevalent GE crops—roundup ready crops—require much more herbicide as resistant superweeds evolve, lowering farm yields and leaving farmers no choice but to use other chemicals with proven health risks like 2,4-D (an Agent Orange component) and Atrazine.
Additionally, the report reveals that biotech companies block independent research on GE foods and press for lighter regulatory oversight. Records show that between 1999 and 2009, $547 million was spent on lobbying and campaign contributions to ease GE regulatory oversight, push GE approvals and prevent GE labeling.
The report concludes with several recommendations including a moratorium on new U.S. approvals of GE plants and animals, a policy that would more rigorously evaluate potentially harmful effects of GE crops before their commercialization, improved agency coordination and increase post-market regulation, and mandatory labeling of GE foods.
To download the report, click here.
For more information, click here.
EcoWatch Daily Newsletter