French Supermarket Highlights Ugly Fruits and Veggies Instead of Wasting Them
Jul. 22, 2014 01:26PM EST
Food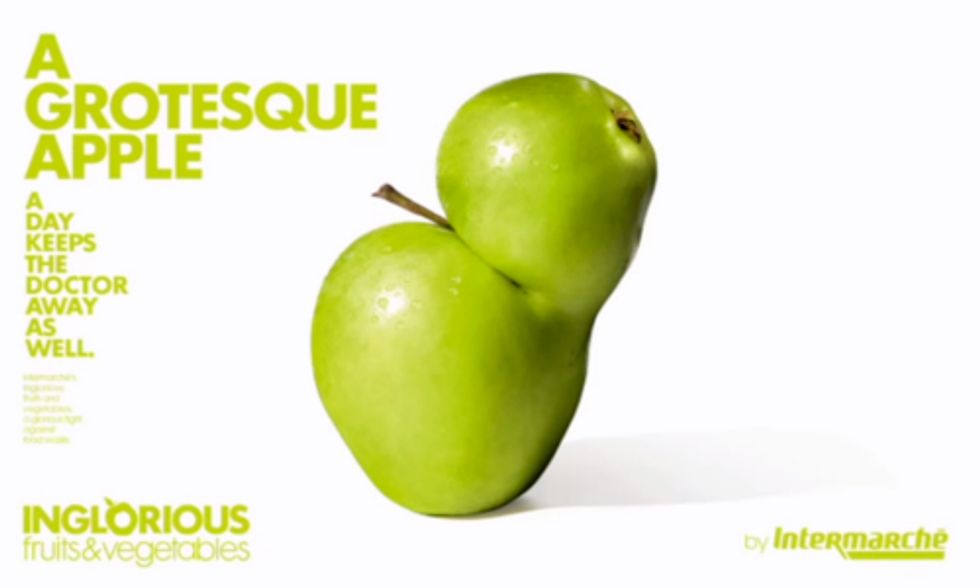 Have you ever unloaded your groceries only to discover that you accidentally picked up a potato that looked kind of like a rhinoceros head?
How about one of those oranges that has a less-than-appetizing, squiggly design on its head? These mistakes happen, but hopefully you weren't compelled to simply throw the produce away.
Even if you didn't, plenty of other people did. About 300 million tons of fruits and vegetables are thrown away each year, and you can bet that includes the ugly ones. Instead of following suit, Intermarché, France's third-largest supermarket chain, did the exact opposite.
The chain has launched the "Inglorious Fruits and Vegetables" campaign, giving the hideous produce its own aisle, labels and placement on store receipts. And just because the veggies and fruits weren't exactly easy on the eyes, they were sold for a whopping 30 percent discount!
Intermarché took things even further by packaging soups and juices using only the "inglorious" fruits and vegetables.
The chain took a gamble on the unseemly, but it worked. Each store sold an average of 1.2 tons during the first two days of the campaign. Stores also experienced a 24-percent uptick in store traffic.
None of that would have happened if the store and its customers had simply done the status quo—tossing veggies or fruits that look a little ... different.
EcoWatch Daily Newsletter