This website uses cookies to ensure you get the best experience while browsing it. By clicking 'Got It' you're accepting these terms.
France Shows Why Water Privatization Is a Bad Idea
Jan. 20, 2012 08:00AM EST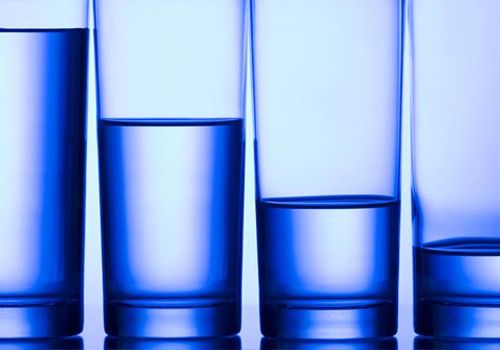 Just 50 days before the World Water Forum and the Alternative World Water Forum take place in Marseille, France, the European Commission has announced formal anti-trust proceedings against French water companies Veolia, Suez and subsidiaries Lyonnaise des Eaux and SAUR.
The commission will examine whether companies have coordinated their behaviour in markets for water and wastewater services in France, in particular, with respect to elements of the price invoiced to final consumers. This follows several unannounced inspections at the companies in April 2010, where Suez was then fined €8 million for breaking a seal placed by the commission during the inspection.
"Food & Water Europe applauds the European Commission for its actions," said Food & Water Europe Executive Director Wenonah Hauter. "This investigation shows why our water services should be publicly owned. The first priority of private water companies is shareholders, not communities. Private operators are known for trimming costs in operation, as well as cutting jobs and raising rates in communities they enter with no consideration for transparency.
"Even though there is strong public resistance to privatization, the public sector is helping the private water companies by providing finance, developing strategies, and even investing in these companies. At the same time, the ownership of private water companies in Europe has become all the more concentrated, overwhelmingly dominated by Veolia and Suez.
"In times of austerity measures and financial crisis, it is all the more important that there is transparency on the pricing of water services, especially when the business of these companies deal with a common good such as water.
"This comes at a bad time for the French water companies who are preparing the World Water Forum in the name of the World Water Council and have already seen their shares drop by around 5 percent following the commission's announcement," concluded Hauter.
For more information, click here.
—————
Food & Water Europe is a program of Food & Water Watch, Inc., a non-profit consumer NGO based in Washington, D.C., working to ensure clean water and safe food in Europe and around the world. We challenge the corporate control and abuse of our food and water resources by empowering people to take action and transforming the public consciousness about what we eat and drink.
Food & Water Watch works to ensure the food, water and fish we consume is safe, accessible and sustainable. So we can all enjoy and trust in what we eat and drink, we help people take charge of where their food comes from, keep clean, affordable, public tap water flowing freely to our homes, protect the environmental quality of oceans, force government to do its job protecting citizens, and educate about the importance of keeping shared resources under public control.
EcoWatch Daily Newsletter
Colombia rainforest. Marcel Oosterwijk / CC BY-SA 2.0
Many of us think of the Amazon as an untouched wilderness, but people have been thriving in these diverse environments for millennia. Due to this long history, the knowledge that Indigenous and forest communities pass between generations about plants, animals and forest ecology is incredibly rich and detailed and easily dwarfs that of any expert.
picture-alliance / Newscom / R. Ben Ari
By Wesley Rahn
Plastic byproducts were found in 97 percent of blood and urine samples from 2,500 children tested between 2014 and 2017, according to a study by the German Environment Ministry and the Robert Koch Institute.

Pexels
Medically reviewed by Daniel Bubnis, MS, NASM-CPT, NASE Level II-CSS
Hot yoga has become a popular exercise in recent years. It offers many of the same benefits as traditional yoga, such as stress reduction, improved strength, and flexibility.
Lara Hata / iStock / Getty Images
By SaVanna Shoemaker, MS, RDN, LD
Rice is a staple in many people's diets. It's filling, inexpensive, and a great mild-tasting addition to flavorful dishes.
An image of the trans-alaskan oil pipeline that carries oil from the northern part of Alaska all the way to valdez. This shot is right near the arctic national wildlife refuge. kyletperry / iStock / Getty Images Plus
The Trump administration has initialized the final steps to open up nearly 1.6 million acres of the protected Alaskan National Wildlife Refuge to allow oil and gas drilling.
Kaboompics / Pexels
Tensions between lawmakers and several large manufacturing companies came to a head on Capitol Hill this week during a hearing on toxic fluorochemicals in U.S. drinking water.