France Shows Why Water Privatization Is a Bad Idea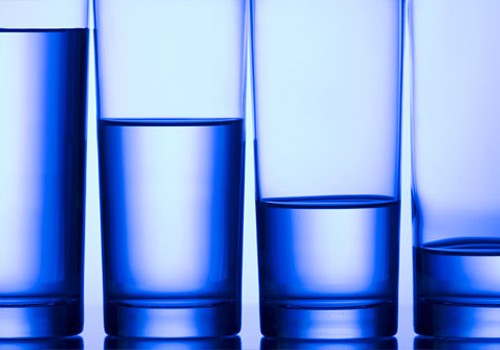 Just 50 days before the World Water Forum and the Alternative World Water Forum take place in Marseille, France, the European Commission has announced formal anti-trust proceedings against French water companies Veolia, Suez and subsidiaries Lyonnaise des Eaux and SAUR.
The commission will examine whether companies have coordinated their behaviour in markets for water and wastewater services in France, in particular, with respect to elements of the price invoiced to final consumers. This follows several unannounced inspections at the companies in April 2010, where Suez was then fined €8 million for breaking a seal placed by the commission during the inspection.
"Food & Water Europe applauds the European Commission for its actions," said Food & Water Europe Executive Director Wenonah Hauter. "This investigation shows why our water services should be publicly owned. The first priority of private water companies is shareholders, not communities. Private operators are known for trimming costs in operation, as well as cutting jobs and raising rates in communities they enter with no consideration for transparency.
"Even though there is strong public resistance to privatization, the public sector is helping the private water companies by providing finance, developing strategies, and even investing in these companies. At the same time, the ownership of private water companies in Europe has become all the more concentrated, overwhelmingly dominated by Veolia and Suez.
"In times of austerity measures and financial crisis, it is all the more important that there is transparency on the pricing of water services, especially when the business of these companies deal with a common good such as water.
"This comes at a bad time for the French water companies who are preparing the World Water Forum in the name of the World Water Council and have already seen their shares drop by around 5 percent following the commission's announcement," concluded Hauter.
For more information, click here.
—————
Food & Water Europe is a program of Food & Water Watch, Inc., a non-profit consumer NGO based in Washington, D.C., working to ensure clean water and safe food in Europe and around the world. We challenge the corporate control and abuse of our food and water resources by empowering people to take action and transforming the public consciousness about what we eat and drink.
Food & Water Watch works to ensure the food, water and fish we consume is safe, accessible and sustainable. So we can all enjoy and trust in what we eat and drink, we help people take charge of where their food comes from, keep clean, affordable, public tap water flowing freely to our homes, protect the environmental quality of oceans, force government to do its job protecting citizens, and educate about the importance of keeping shared resources under public control.
The U.S. Fish and Wildlife Service removed grizzly bears in the Greater Yellowstone region on Thursday from the Endangered Species List. The decision comes despite serious concerns in the scientific community about a declining, isolated population with diminishing food resources and record-high mortalities, as well as strong opposition from an unprecedented number of Tribal Nations.
Keep reading...
Show less
ArborGen pine tree field test site in South Carolina. BJ McManama
By BJ McManama
ArborGen Corporation, a multinational conglomerate and leading supplier of seedlings for commercial forestry applications, has submitted an approval request to the U.S. Department of Agriculture, Animal and Plant Health Inspection Service to deregulate and widely distribute a eucalyptus tree genetically engineered (GE) to be freeze tolerant. This modification will allow this GE variety to be grown in the U.S. Southeast. The reason this non-native and highly invasive tree has been artificially created to grow outside of its tropical environment is to greatly expand production capacity for the highly controversial woody biomass industry.
Keep reading...
Show less
By Kari Hamerschlag
Many health conscious consumers are reducing their consumption of red meat in favor of chicken—especially products labeled and promoted as "100% natural"—believing they are a healthier option produced without routine antibiotics, artificial substances or other drugs.
Keep reading...
Show less
Stephen Hawking repeated his warning that humanity needs to leave Earth and colonize the moon, Mars or other planets in order for our species to survive the impending doom of climate change.
"We have given our planet the disastrous gift of climate change ... When we we have reached similar crises there has usually been somewhere else to colonize ... But there is no new world, no utopia around the corner," he said. "We are running out of space, and the only places to go to are other worlds."
Keep reading...
Show less
www.youtube.com
Keep reading...
Show less
It's so hot in the American Southwest that meteorologists are using unusual colors for their temperature maps.
As reported by MLive's Mark Torregrossa, with temperatures forecast to hit 120 degrees Fahrenheit in the Phoenix area, the folks at weatherbell.com had to use green for its Wednesday map because the other shades were already used.
Keep reading...
Show less
www.facebook.com
Former California Gov. Arnold Schwarzenegger has let the world know that Donald Trump does not represent America in his choice to drop out of the Paris climate agreement.
Despite the president's lack of support for the environment, the rest of America will continue to work towards a brighter and greener future, as Schwarzenegger makes clear in the video above.
An oil and gas drilling platform in Australian waters. CSIRO / Wikimedia Commons
By Paul Brown
Natural gas will have to be phased out along with coal if the world is to be kept safe from dangerous climate change. And that seems likely to have to happen far sooner than most official forecasts, according to a new report.
If countries want to reach their Paris climate agreement goals of limiting the long-term world temperature rise to 1.5°C, then many of the proposals to increase gas production and distribution will be unnecessary. New terminals and pipelines will never be fully used and will become stranded assets.
Keep reading...
Show less
The Dakota Access Pipeline being installed between farms in New Salem, North Dakota. Tony Webster /
Flickr
Keep reading...
Show less


Get EcoWatch in your inbox