Fracking's Most Wanted
Apr. 03, 2015 10:33AM EST
Energy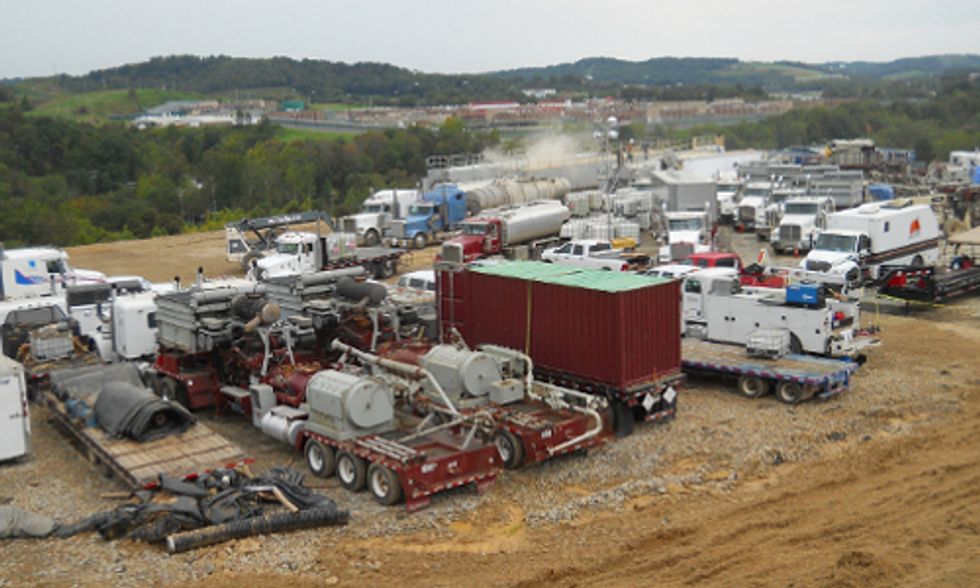 How easy is it to get information about an oil or gas company's legal violations in your state—any spills, contaminations or equipment failure that may have occurred?
In 33 of the 36 states with active drilling operations, it's almost impossible. And in the three which do make information available to the public—Colorado, Pennsylvania and West Virginia—that information is often incomplete, hard to access and difficult to interpret.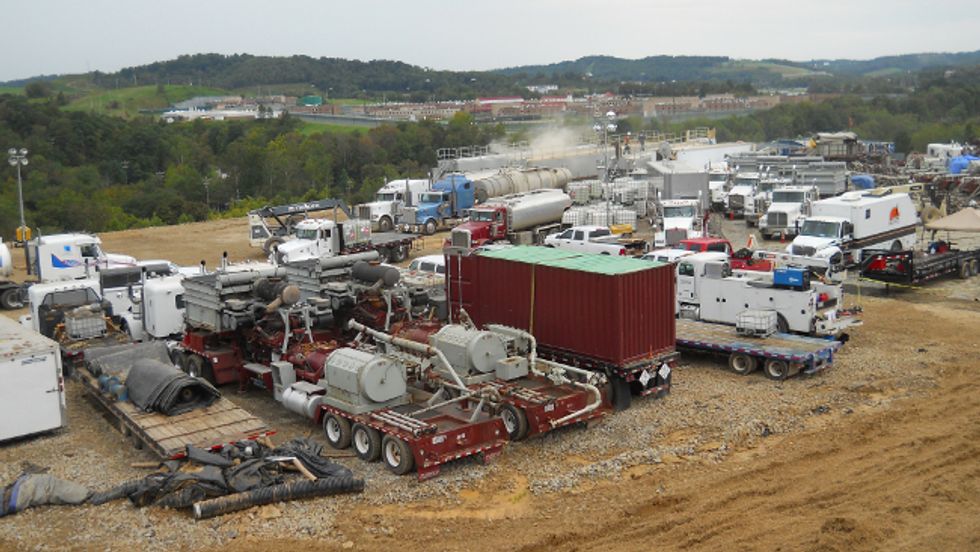 That's the conclusion of a new report from the Natural Resources Defense Council (NRDC) and FracTracker Alliance, Fracking's Most Wanted: Lifting the Veil on Oil and Gas Company Spills and Violations.
"People deserve to know what's happening in their own backyards, but too often homeowners aren't even informed if there's a threat to their health," said Amy Mall, report co-author and senior policy analyst at NRDC. "Our representatives have a responsibility to protect the people who elect them, not help keep a dangerous industry shrouded in secrecy. States are falling down on their responsibility to be a watchdog for the people who live there."
Taking the famous 1914 statement by U.S. Supreme Court Justine Louis D. Brandeis that "Sunlight is said the be the best of disinfectants" as its jumping-off point, the report exposes how difficult it is for local communities to find out if fracking operations in their backyards are doing anything that might jeopardize their health or safety.
"Communities want to know whether a company interested in fracking in their neighborhoods is a good corporate citizen that abides by the rules established to protect public health and safety, the environment, and quality of life," the report says. "A credible measure of a company's compliance lies in the documented violations incurred from state or federal regulatory agencies. Public access to this information is particularly important in this context because, unlike other industries, oil and gas wells and associated infrastructure and equipment are widespread and often operate in the middle of residential, rural and agricultural areas."
But, it says, "Sadly, in most of the U.S., neither state nor federal agencies are providing information on violations in a transparent, easily accessible or comprehensive way."
The report evaluated such factors as whether the information was available online in an easy-to-use, downloadable format, whether the date, location and company incurring the violation were included, whether there was an understandable text description of the violation, and whether the regulation or code violated was cited. It found that even in the three states where information was readily available to the public, none complied with all these parameters for transparency.
It found, for instance, that while Pennsylvania frequently cited companies for filling toxic waste pits too close to the top, there's no easy way to discover if the contents actually overflowed. Colorado provides no searchable data. And both Pennsylvania and West Virginia frequently group the violations in overly vague categories. Colorado and West Virginia both maintained multiple databases.
In all other states, there were steep obstacles to public access.
"In Ohio, citizens are required to submit a formal request for inspection and violation records for specific operators," the report found. "Arkansas does not include a description of violations, but merely cites the legal code provision that was violated, and violation documents do not include the name of the responsible operator. In Texas and North Dakota, citizens must pay for access to data and the data are extremely cumbersome to analyze and may not capture all violation issues."
The study's analysis of just the limited data from three states offered a snapshot of why new ground rules need to be set for public disclosure and why such transparency needs to become standard in all states with oil and gas operations.
"The data that is available in each of these three states reveals significant violations—in number and severity," it said. "Incidents include a wide range of dangerous infractions like spills, drinking water contamination, illegal air pollution, improper construction or maintenance of waste pits, failure to conduct safety tests, improper well casing and nonworking blowout preventers."
It found an average of 2.5 violations per day in those states, minuscule fines for violations and companies continuing to operate after multiple violations. It discovered that landowners and neighbors were not informed when violations occurred. In fact, with enforcement resources so scanty, many violations were initially reported by citizens, making it clear that they were being underreported.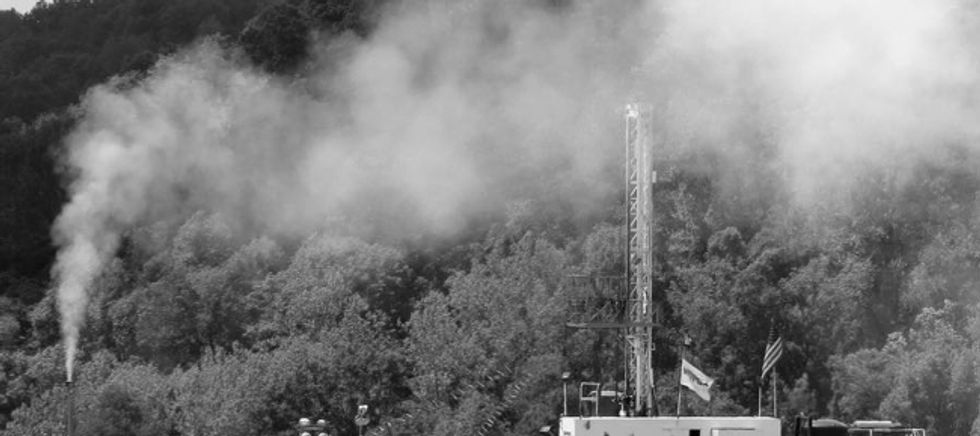 The report even offered a list of the worst players in the oil and gas industry in terms of the violations uncovered, which FracTracker dubbed "Fracking's Most Wanted." Chesapeake Energy lead the pack with 559 violations, followed by Cabot Oil and Gas (565), Talisman Energy (362), Range Resources (281), EXCO Resources (249), ExxonMobil (246), EQT Corporation (245), Anadarko Petroleum Corporation (235). Shell (223) and Penn Virginia Corporation (186).
The report concluded that all states should institute policies that require essential information to be available to the public, that violators be held accountable, and that repeat offenders should be shut down, all of which, it says, indicates the need increased enforcement resources. It also pointed out that violations don't include potentially dangerous practices that are legal due to weak laws or special loopholes for the oil and gas industry, and suggests that both state and federal laws should be strengthened to close these loopholes.
"The limited information that is actually available is eye-opening, both in terms of frequency and the sometimes shocking nature of the impacts when things go wrong," said Matt Kelso, FracTracker's manager of data and technology. "This industry is already immense and rapidly growing. It develops in residential communities, sensitive ecological areas and everywhere in between. Our research shows the need for increased transparency about the compliance record of the industry, especially given those vulnerable areas and populations."
YOU MIGHT ALSO LIKE
States Fail to Properly Manage Fracking Waste, Says Groundbreaking Report
EPA Report Finds Nearly 700 Chemicals Used in Fracking
Watch Viral Video: Nebraska Man Asks Oil and Gas Commission One Simple Question: 'Would You Drink It?'
EcoWatch Daily Newsletter
Related Articles from EcoWatch