Fracking vs. Ice Cream
Oct. 05, 2012 01:33PM EST
Energy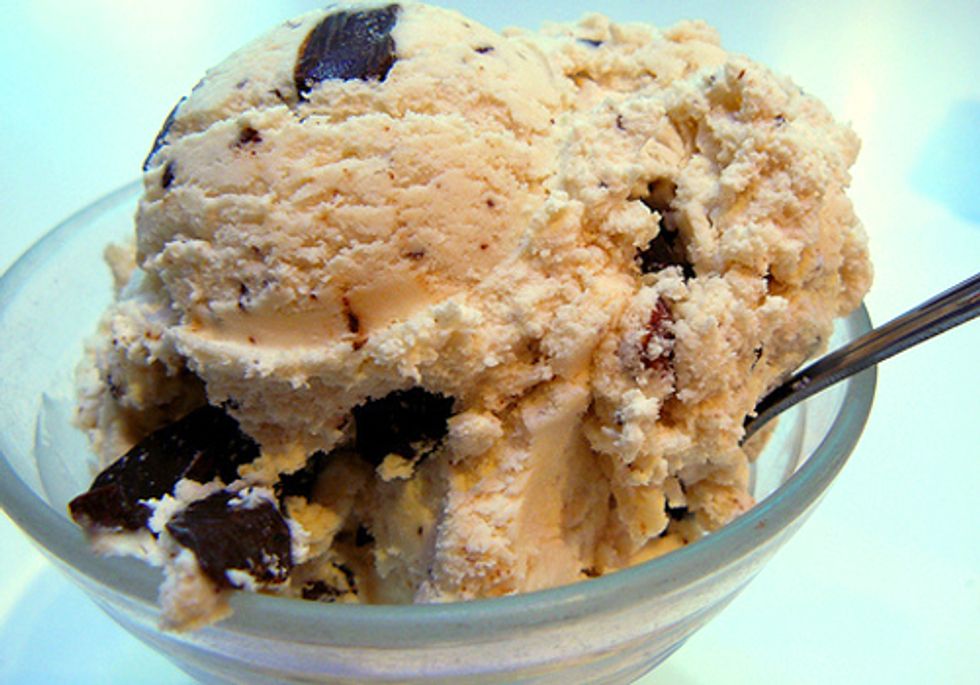 Whether or not hydraulic fracturing is allowed in New York State, the amount of shale plays from Utah to Texas to Pennsylvania has been plenty profitable for Halliburton, Baker Hughes and the many other companies chasing this boom. But earlier this year, Halliburton had some bad news for investors:  profits were expected to drop more than originally forecasted. The culprit? The growing demand on a little green guar bean that grows best in India. When ground and mixed with water, it produces guar gum, a gel-like and critical ingredient in fracking fluid, as well as ice cream.
India produces 80 percent of the world's guar gum. The beans are largely grown in Rajasthan, one of the driest, poorest regions in the nation. With the advent of fracking in the U.S., demand went up for the gel by 665 percent.
While that pint of Chunky Monkey only needs a pinch, just one drill job uses 20,000 pounds of the beans. In fact, there has been so much demand for guar gum that a shortage is expected in the second half of the year, driving up prices for oil and gas companies who need to buy the gel for use in fracking operations. As matters stand, guar powder used to make the gum has gone from $1 to $2 per pound to $12 per pound, and the price of guar accounts for nearly 30 percent of overall fracking costs. Check out this handy infographic from Bloomberg Businessweek showing the "wild ride" of guar: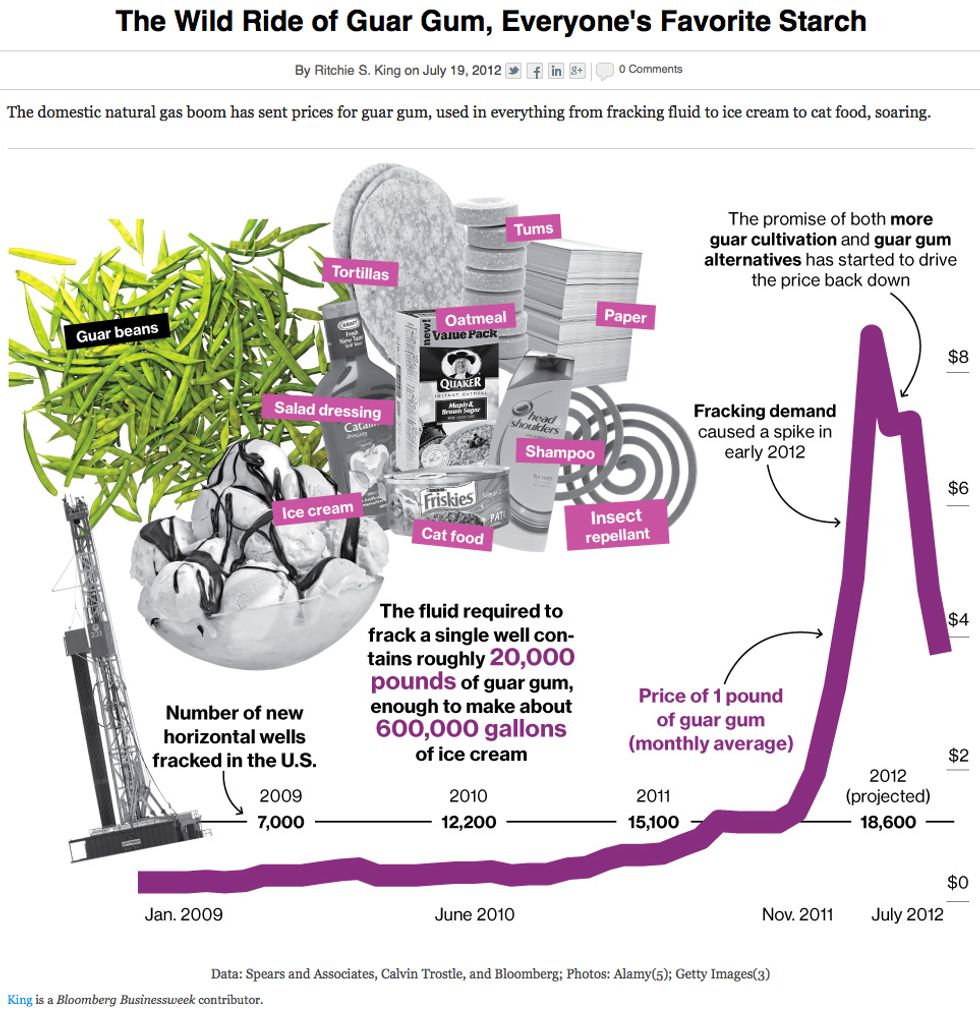 I mentioned earlier that the gum is mainly grown in one of the poorest and most arid regions in India. For farmers, this increased demand for their crop has been life-changing. Reuters shared the perspective of one farmer who said "Guar has changed my life…Now I have a concrete house and a color TV." And who would begrudge struggling farmers more income? One wonders what will happen after a cheaper, synthetic option is found. In the meantime, just as in American frack boom towns, all of this extra cash is being trumpeted by the oil and gas industry as a terrific benefit.
Guar gum is also celebrated in arguments about the safety of fracking. After all, as one industry professional put it to Time, "The companies can say: 'We are using stuff they put in ice cream!'" So how unsafe could fracking be, right? It's a job creating, wealth-building, natural process. However, I advise you not to eat fracking gel, despite it containing a natural ingredient and suggest you meet the Frack Family.
Check out this Reuters video that shows more of the story:
Visit EcoWatch's FRACKING page for more related news on this topic.
EcoWatch Daily Newsletter