Fracking Voices—Pennsylvania Residents Warn New Yorkers About the Dangers of Fracking
Nov. 14, 2012 01:07PM EST
Energy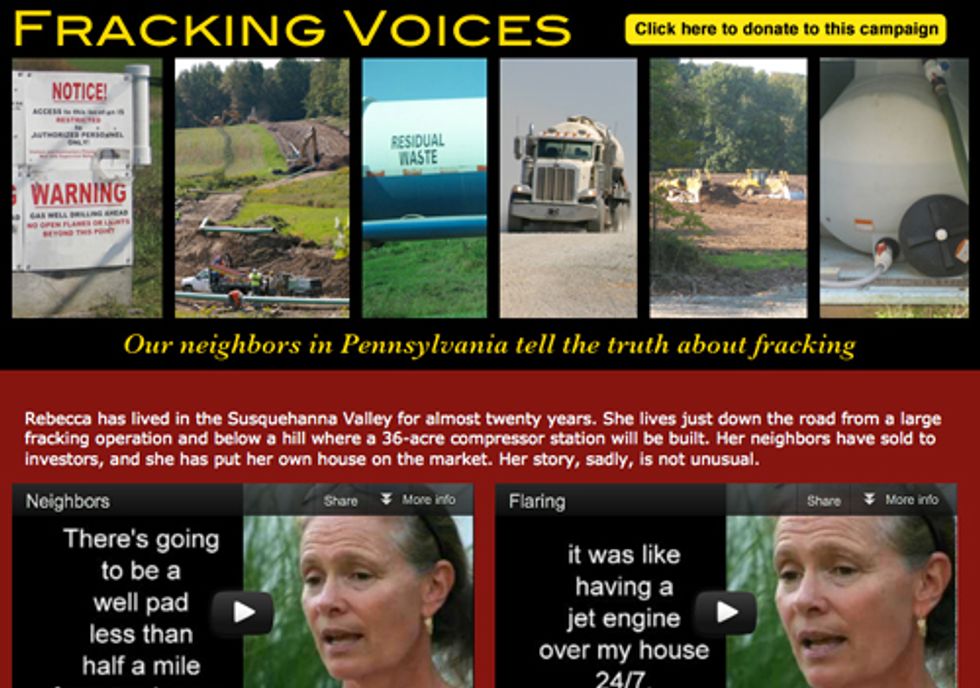 A new radio campaign and website featuring the voices of Pennsylvania residents whose lives have been impacted by gas drilling launched today by Grassroots Environmental Education, a non-profit organization based in New York. The 60-second radio spots will debut today in Binghamton, Elmira, Endicott, Corning and Ithaca—areas of New York rich in Marcellus Shale and likely to see gas drilling if the controversial practice is approved by Governor Cuomo.
 
"People we met in Pennsylvania were desperate to tell their stories to New Yorkers, to warn them about what's coming," says Patti Wood, executive director of Grassroots Environmental Education who produced the spots. "There are still people out there who think this is about money and jobs. They have no concept of how fracking can tear families and communities apart. We felt is was only fair that New Yorkers hear it from people who are living through it."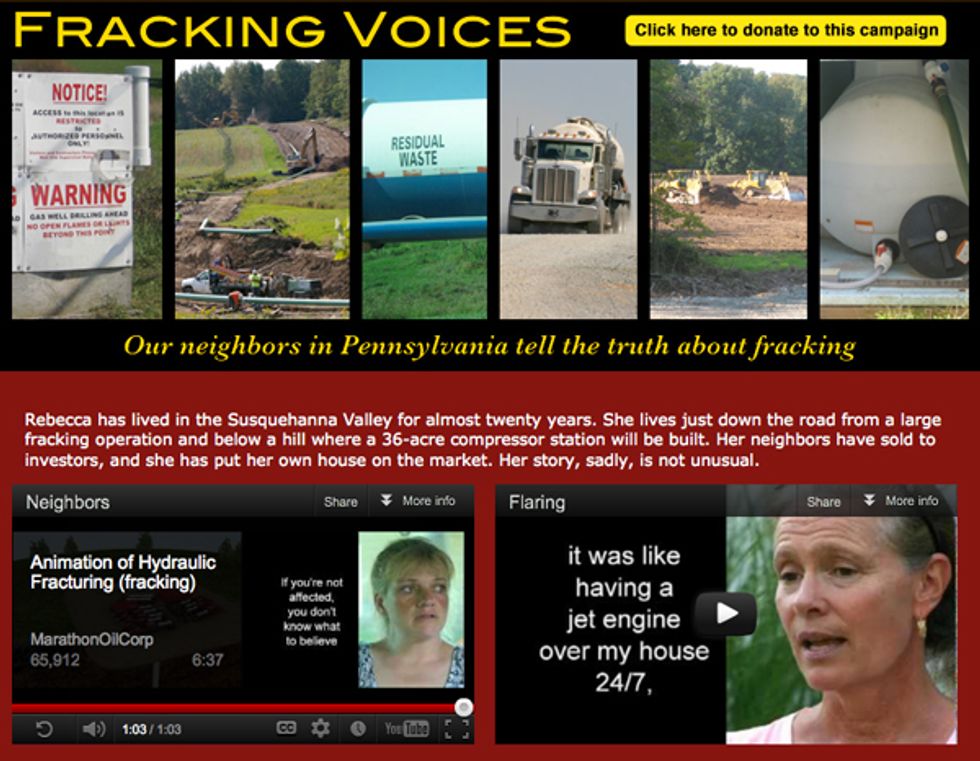 The spots were created from interviews conducted with people living in the Susquehanna Valley of Pennsylvania, just over the border from New York's southern tier, where the full build-out of gas drilling operations has commenced.
 
"I don't have neighbors any more, because the house next door is empty, and the people who own it, they're not going to sell it because it's an investment and they can't wait for a well pad," says Rebecca, a longtime resident who recently put her beloved house on the market out of concern for her own health. "We're losing the human element of a community."
 
Another spot features a young grandmother describing the chemical spills and accidents she has witnessed in her own community. Her granddaughter's chronic nausea and vomiting from exposure to methane in their well water finally convinced her to speak out. "My grandchildren have to inherit this!" she says. "I just don't understand how people can sell their grandchildren's future.....didn't we learn anything from the coal industry?"
 
Video versions of the spots can be seen on the campaign's web site. The radio spots are scheduled to run through the end of the year.
Visit EcoWatch's FRACKING page for more related news on this topic.
EcoWatch Daily Newsletter
Related Articles from EcoWatch
Recent Stories from EcoWatch