Fracking the Ocean and California's San Andreas Fault
Aug. 13, 2013 12:41PM EST
Energy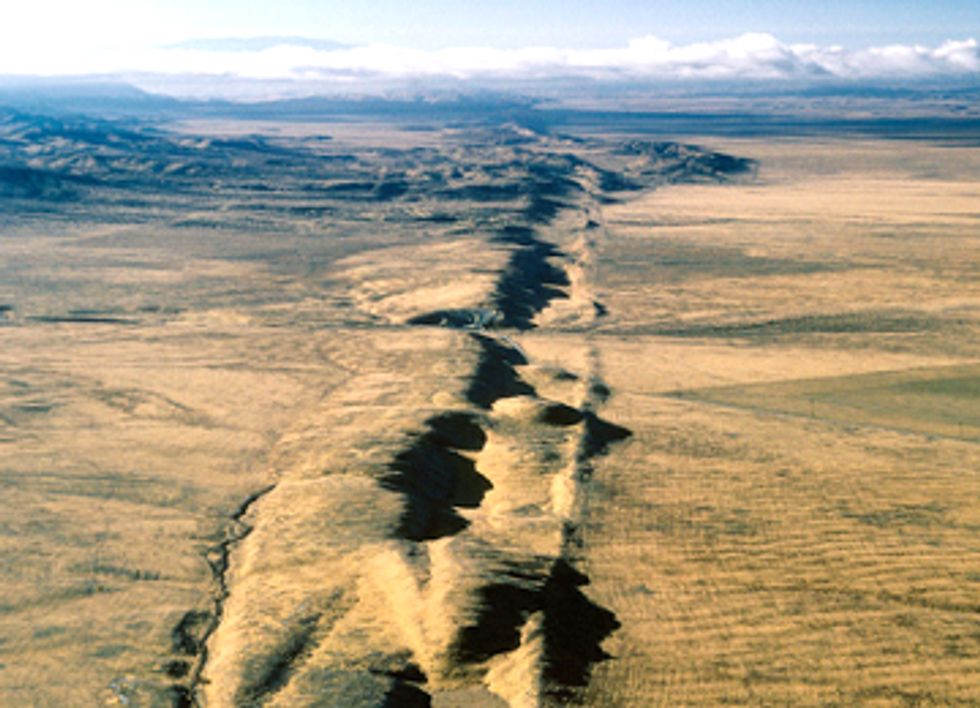 Picture this: a dark, noirish landscape lit by gas flares from oil refineries, spinners whirring, on the hunt for replicants. Blade Runner is a dystopian sci-fi flick set in Los Angeles, circa 2019—but is it possible the film was prescient about the soft glow of burning methane after all?
Put another way, what if the oil refineries past which Harrison Ford flies aren't refineries, but fracking rigs?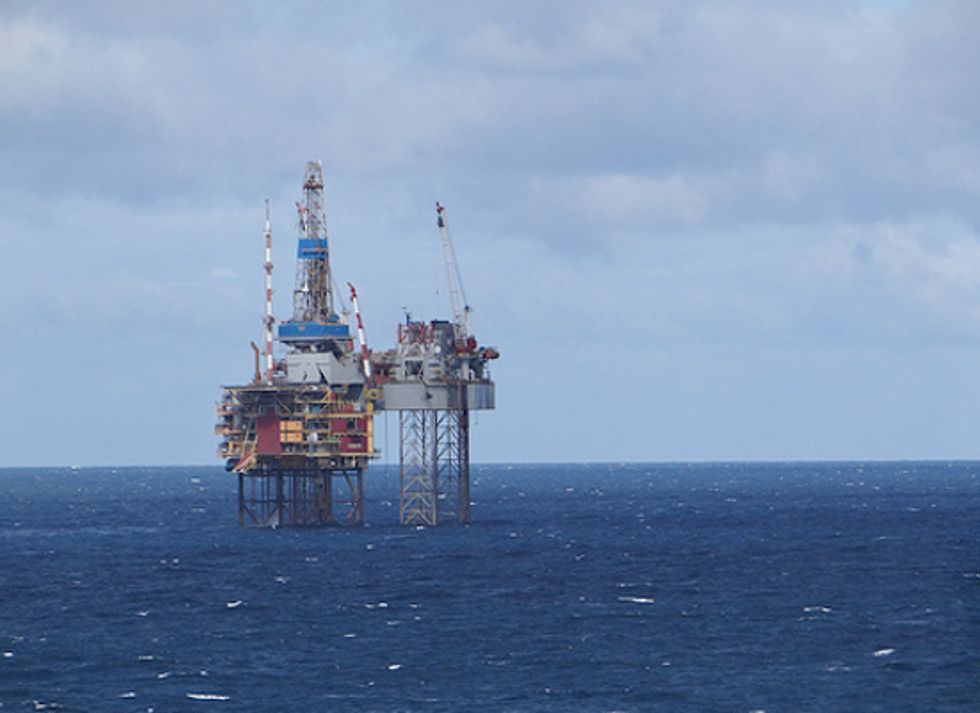 This notion isn't a much-rumored sequel to the 1982 classic; it's an admittedly nightmarish visual I couldn't help but contemplate should The Golden State succumb to vigorous oil and gas industry lobbying and intensify fracking offshore in the Pacific and in the Monterey Shale (which sits under LA and the environmentally precious Southern California coast, among other places).
Horizontal fracturing, or fracking, allows the oil and gas industry to get to natural gas and shale oil reserves trapped in massive underground deposits, as well as offshore oil and gas.
To be clear, fracking has been going on in California for decades. What's changed in recent years is the technology—which is newer, more powerful and more controversial—and the areas in which the oil and gas industry seek to drill. Here's where fracking is already happening:
The Inglewood Oil Field in Baldwin Hills (that's right in LA; New Yorkers, imagine an oil field in Park Slope) where more than one million people live within five miles of the site. Some residents of the neighborhood have observed cracks in pavement and on their property.
Offshore, more than a dozen fracking jobs have taken place, many to stimulate further oil production in the Santa Barbara Channel, though the jobs have "yielded mixed results" for oil companies, according to the Monterey Herald. This year, the EPA affirmed the exemption for the industry from the Clean Water Act, allowing them to continue disposing of fracking fluid at sea unimpeded. Thus far, there have been no studies on the impact of fracking on marine life; that said, traditional offshore drilling operations have been found to cause reproductive problems for wildlife.
The North Shafter oil field, also atop the Monterey Shale, has been newly fracked despite its location above California's agricultural heartland, the Central Valley. Recently, between six and 10 barrels of "frack fluid" leaked into an open, unlined pit, an incident under investigation by the Central Valley water board. Presently, California is the top agricultural producer in the U.S. and the water quality of the Central Valley is key to keeping food on all of our plates.
Nationwide, the political fight over fracking has intensified over regulations and the role of federal, state and local government authorities—also the subject of Josh Fox's Gasland Part II. And California is now the latest battleground. The state is currently moving to pass regulations—for the first time in sixty years—that would allow California to actually monitor and track the location of fracking sites.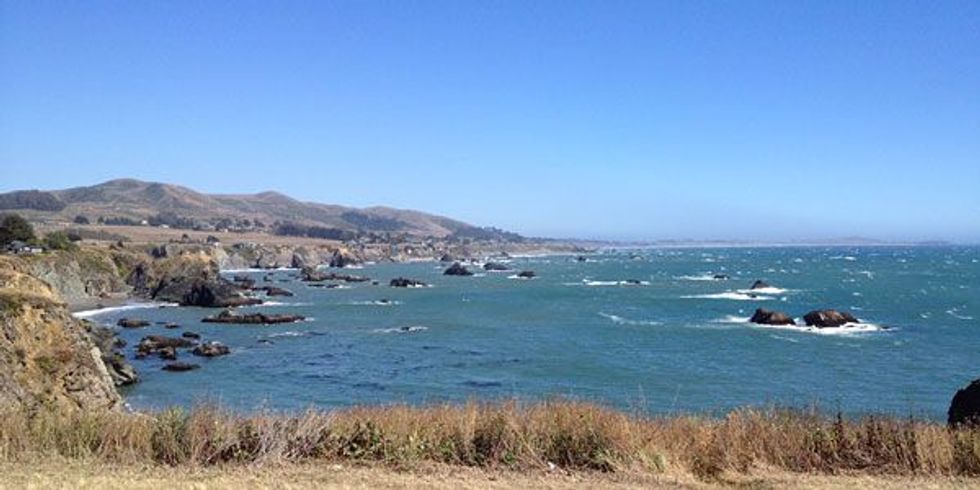 On August 2, the U.S. Bureau of Land Management (BLM) announced it has commissioned a study to research potential impacts of fracking in California. This came after fracking's opponents won a lawsuit, charging that going forward, such a study had to take place prior to BLM's leasing of federal lands to oil and gas companies for drilling.
Just last Thursday, state legislators asked the Environmental Protection Agency to investigate offshore fracking; since ocean fracking falls under federal jurisdiction, it's supposedly under the purview of the Interior Department. According to the Associated Press, the California Coastal Commission has stated that they were unaware, until recently, that offshore fracking was taking place.
Last year, controversy arose when an environmental impact study completed on safety in the Inglewood Oil Field found that "the controversial extraction method used at two wells did not affect the environment or health of those living nearby." The catch: that study was paid for by the oil field's owner and peer reviewed by consultants with close ties to the energy industry. Further, it only looked at the near-term impacts of fracking, not long-term safety projections. Officials drafting California's first regulations on the practice have been looking closely at that study, reason alone for further independently reviewed, rigorous scientific research that could properly inform policymakers.
The marquis concern plaguing Californians about fracking in their state has to do with another notable geologic feature: the San Andreas Fault and its cousins. The main fault line lies beneath areas currently or potentially being fracked, as do many tributaries and lesser faults. (Don't be fooled by the term "lesser," as they're every bit as capable of producing a great quake; take an online tour of earthquake country.)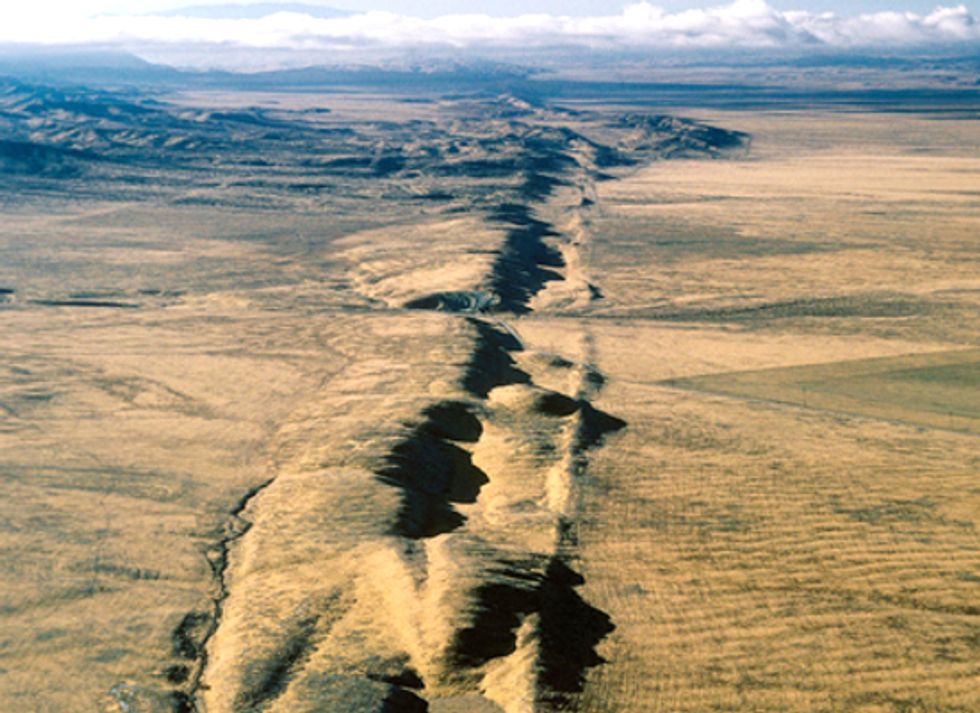 Scientists have found that some earthquakes elsewhere in the U.S. seem to have been induced by wastewater injection wells in Ohio, Arkansas and Oklahoma. Those spots aren't exactly "earthquake country." Given that, concerns about triggering seismic activity in one of the most active quake zones in the world do not seem misplaced.
Here's the thing: for decades, officials, geologists and Californians alike have been waiting, planning and preparing for "The Big One," the next major quake (an order of magnitude of 7.0 or more on the Richter scale). In fact, Los Angeles County has one-fourth of all the seismic risk in the entire U.S.; at any time, a person is within 10 miles of an active fault. So wouldn't it stand to reason that any activity that could actually provoke a devastating earthquake might prove more costly than it's worth, ultimately?
Visit EcoWatch's FRACKING page for more related news on this topic.
——–

EcoWatch Daily Newsletter