Fracking: Putting Our National Parks at Risk
Oct. 08, 2015 03:14PM EST
Energy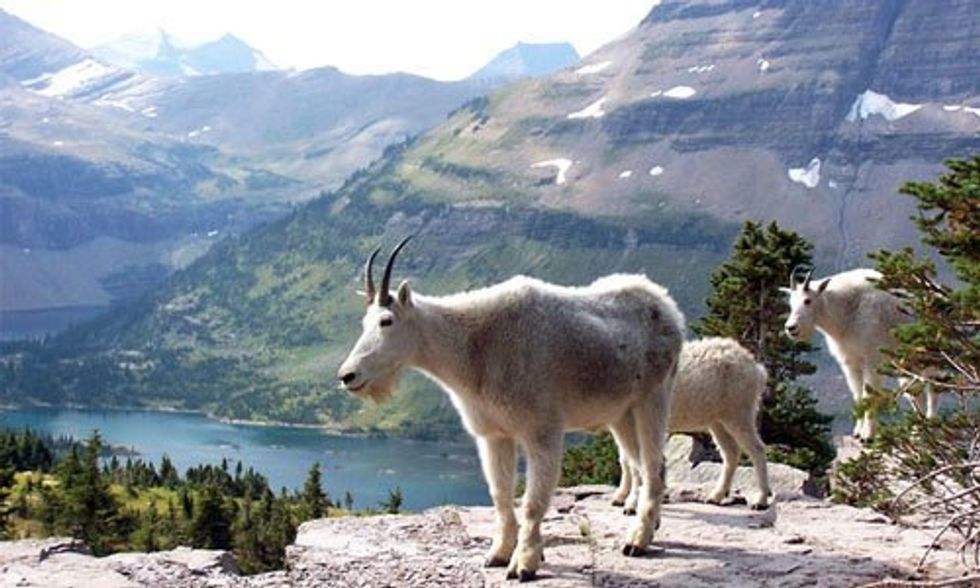 America's national parks cover nearly 52 million acres—an area roughly the size of Kansas—and contain some of the most incredible natural landscapes in the country. Sweeping valleys, frosted mountain peaks and immaculate waterways host a range of incredible wildlife, many of which are threatened or endangered.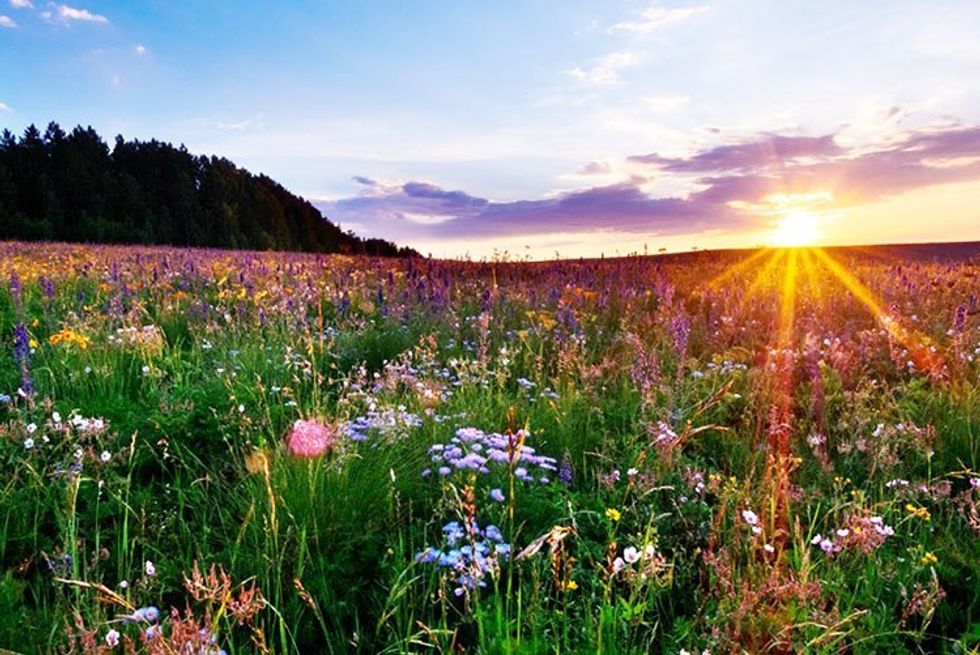 Colorado's White River National Forest is among the 200 million acres of public land being targeted by oil and gas executives for fracking. Photo credit: Bryce R. Bradford / Creative Commons
National parks are also public lands, maintained by the federal government with taxpayer money. They are, quite literally, our land. But while national parks are highly protected, the land surrounding them—as well as other public land like national forests and state parks—are much more vulnerable to exploitation under U.S. law. Now, frackers want to take advantage of that. That's bad news for the wildlife and waterways that cross park boundaries. 
Oil and gas companies already have the rights to frack on some 30 million acres of public land in the U.S., but they want more. In fact, they're targeting more than 200 million additional acres of public lands for fracking, much of it in national forests, state parks and the areas surrounding national parks.
Here are just a few places at risk:
1. Glacier National Park
National parks like Glacier are technically protected from extractive industries like fracking within their bounds. But the land surrounding them? Frackers say that's fair game.
Already, the National Parks Conservation Association states that visitors to Glacier's eastern boundary can "throw a stone and hit any of 16 exploratory wells and their associated holding tanks, pump jacks and machinery."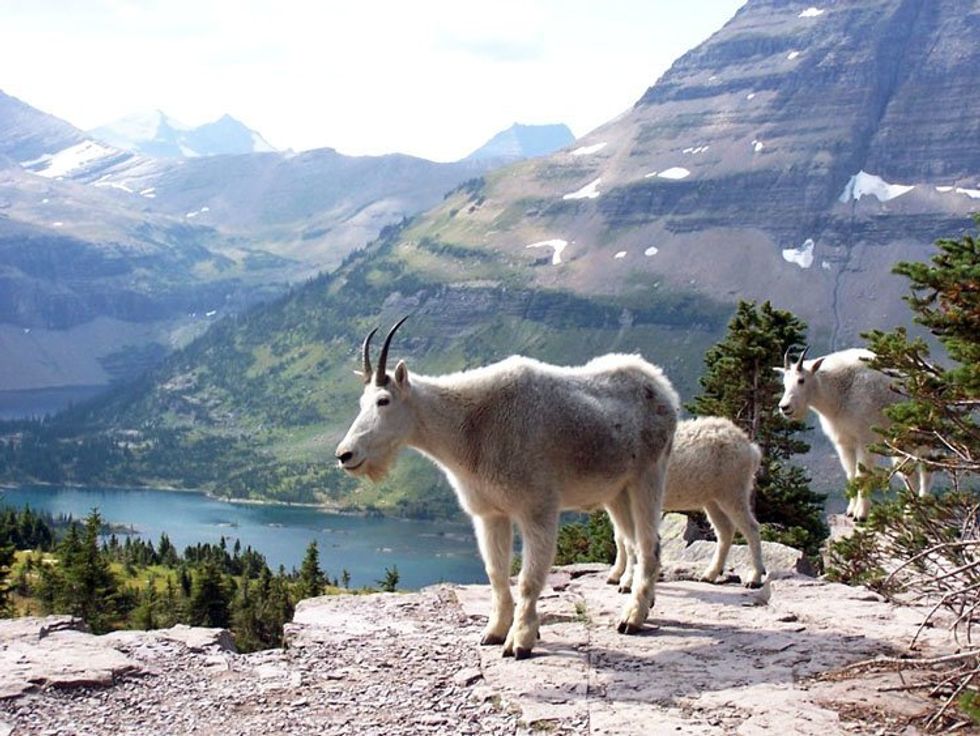 Mountain goats in Glacier National Park, Montana. Photo credit: J. Stephen Conn / Creative Commons
2. White River National Forest
White River National Forest, in central Colorado, is the country's most visited national forest. It's home to incredible wildlife—deer, elk, bears, mountain lions and more. None of this has stopped fossil fuel companies from pursuing the rights to frack on roughly 250,000 acres of the forest.
And earlier this year, fracking lobbyists fought back against an administrator's attempt to restrict drilling on forest land.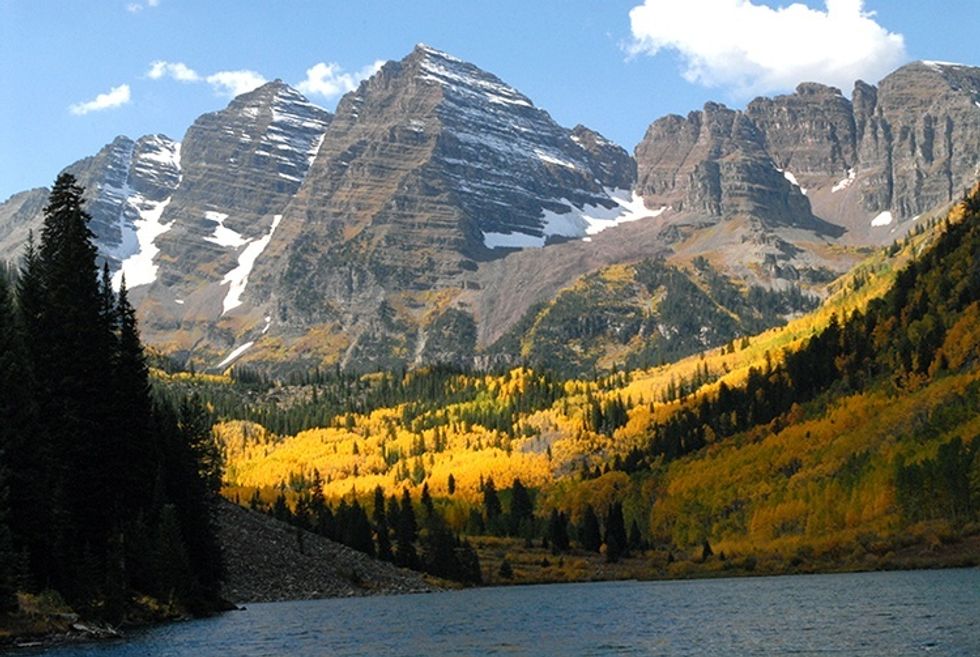 White River National Forest, Colorado. Photo credit: Scott Mecum / U.S. Department of Agriculture
3. George Washington National Forest
The largest national forest in the U.S., Virginia's George Washington National Forest has been at the center of a heated discussion about fracking's future in the southeast. Last November, Forest Service officials approved fracking on 177,000 acres, roughly 17 percent of the forest's land.
Commenters were quick to point out the implications not only for the forest, but also for drinking water and health for the four million people dependent on the Potomac River for drinking water.
George Washington National Forest, Virginia. Photo credit: Chesapeake Bay Program / Creative Commons
4. Sproul State Forest
Fracking isn't only an issue on federally managed land. Some states have been quick to let oil and gas companies enter their state parks and Pennsylvania is one of them. Most of the state sits on top of the Marcellus Shale, a hotbed of fracking activity in the U.S.
Pennsylvania has already opened 700,000 acres of state land to industry, with much of the activity located in Sproul State Forest.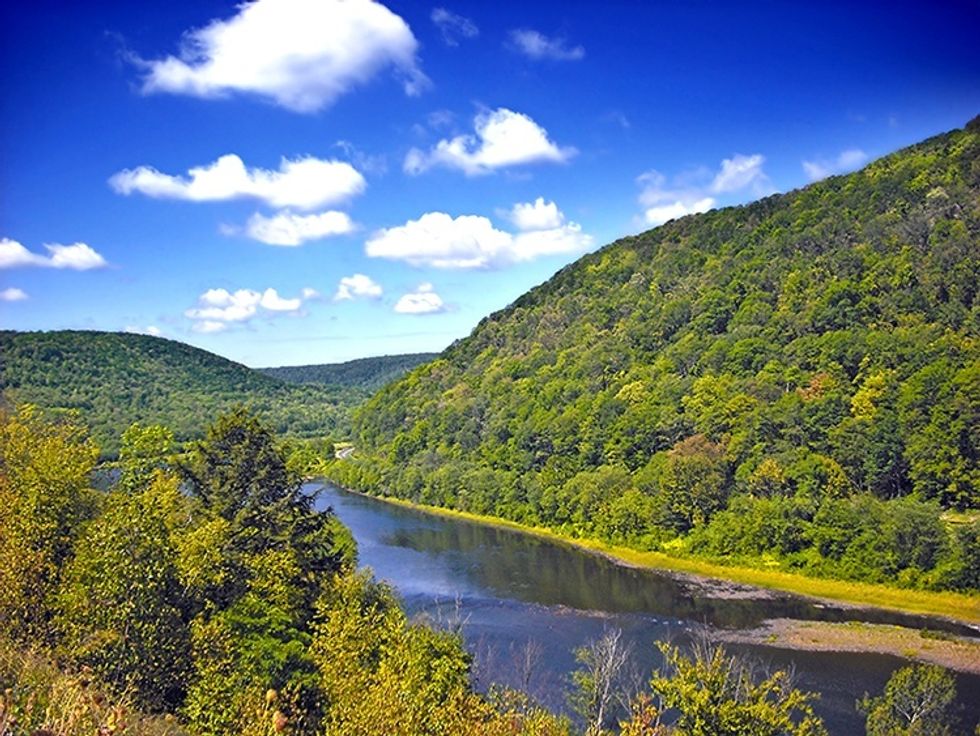 Sproul State Forest, Pennsylvania. Photo credit: Nicholas A. Tonelli / Creative Commons
5. Arapaho National Forest
Also in Colorado, the Arapaho National Forest and surrounding Pawnee National Grassland already house 63 active oil and gas wells. Almost one-third of the region's land has been leased to private companies.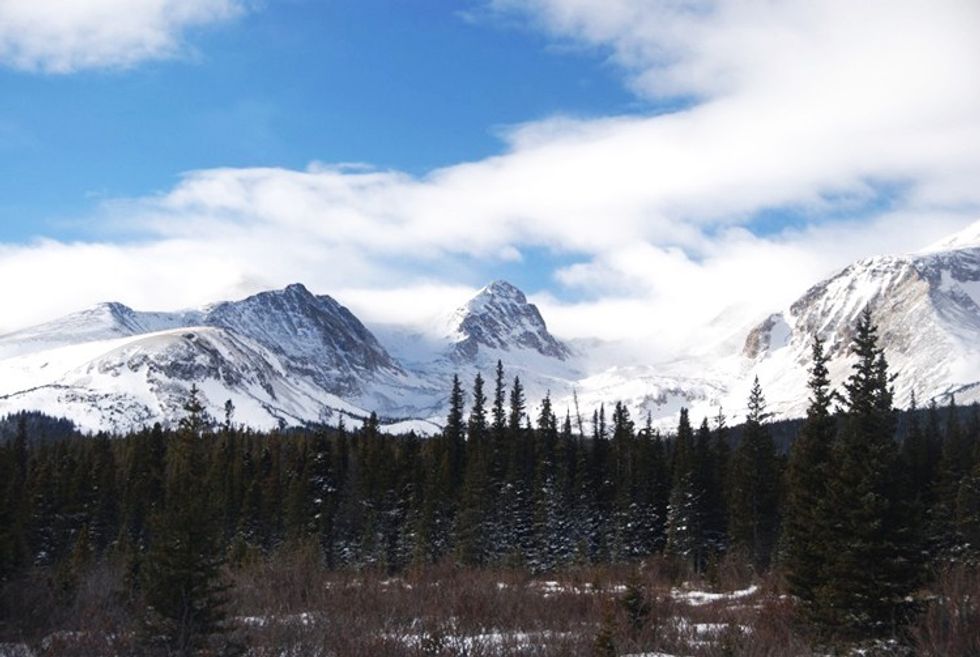 Arapaho National Forest, Colorado. Photo credit: Let Ideas Compete / Creative Commons
6. Theodore Roosevelt National Park
North Dakota is at the center of the American fracking boom, which has come at a high price for Theodore Roosevelt National Park. Once a favored haven of President Theodore Roosevelt (as the name suggests), the park is now a favored target for frackers.
Western North Dakota already hosts 45,000 operational drilling wells, with more to come. Noise from truck traffic can already be heard within the park and signs on the park's southern border warn visitors of the hydrogen sulfide gas that pollutes the air surrounding wells. This is especially detrimental to wildlife that come and go through the park's borders into land now leased to frackers.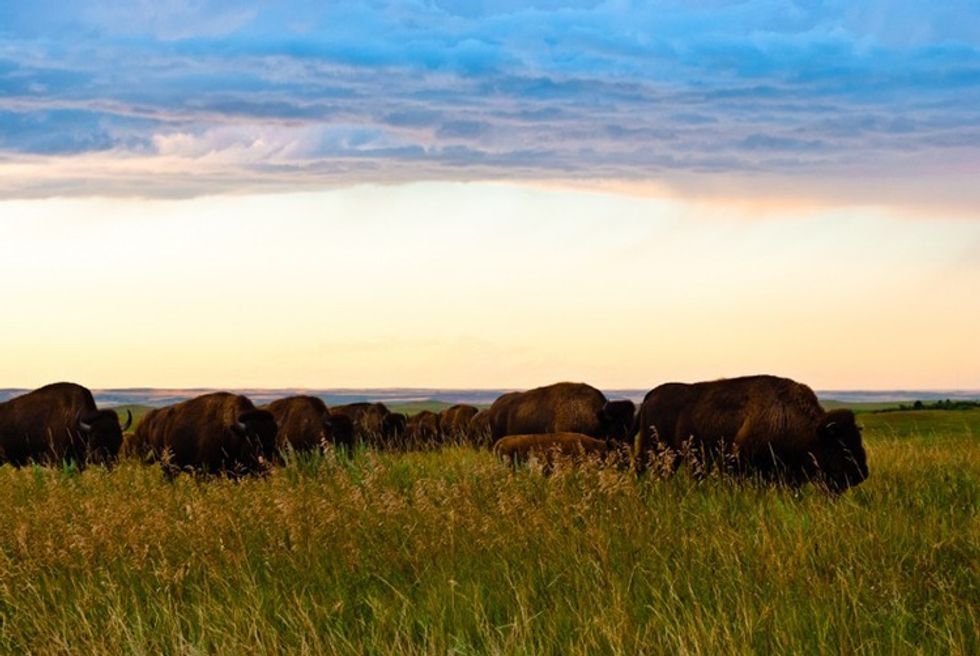 American bison grazing in Theodore Roosevelt National Park, North Dakota. Photo credit: Jenny W / Creative Commons
The Dangers of Fracking
Fracking is more expensive, more polluting and more dangerous than renewable energy. It releases methane, a greenhouse gas at least 85 times as powerful as carbon dioxide at disrupting the climate.
Fracking has also been linked to major air pollution and water contamination. Communities near some fracking sites have even reported being able to light the water coming out of their kitchen sinks on fire due to gas contamination.
Industry lobbyists have succeeded in delaying federal regulations on fracking, meaning the majority of fracking activity continues to take place unseen and unchecked. Even with proper oversight, there is no such thing as safe fracking—spills, leaks and other "fraccidents" are bound to occur.
In a world where we can have clean, affordable energy from the wind and the sun, why should we pursue fracking in the first place?
Fracking is diverting money and attention from the long-term solutions we need for a sustainable energy system, while contributing to global warming and environmental degradation. For the sake of our health, our climate and our public lands, it's time to ditch fracking and start focusing on the clean energy future we need.
Let's start by banning fracking on public lands.
YOU MIGHT ALSO LIKE
World's Oceans Face Worst Coral Die-Off in History, Scientists Warn
Mark Ruffalo Urges Pennsylvania Governor to Enact Immediate Fracking Moratorium
Fracking Boom Goes Bust as Companies File for Bankruptcy
Scientists are studying barley, the key ingredient in beer. Ridofranz / Getty Images
Researchers at UC-Riverside are investigating how barley, a key ingredient in beer, survives in such a wide variety of climates with hopes of learning what exactly makes it so resilient across climates.
Barley was first grown domestically in Southwest Asia about 10,000 year ago and is grown around the world, from Egypt to Minnesota.
Barley's prime growing regions have shifted northward in recent decades as global temperatures have risen due to climate change caused by human extraction and combustion of fossil fuels.
Chuck Skypeck, technical brewing projects manager for the Brewers Association located in Boulder, Colorado, told E&E climate change's effects are impacting the brewing industry.
"Certainly dynamic growing conditions, water scarcity, extreme weather events, growers' planting decisions can all affect both pricing and availability of brewers' supply of malted barley," he told E&E News.
For a deeper dive:
For more climate change and clean energy news, you can follow Climate Nexus on Twitter and Facebook, sign up for daily Hot News, and visit their news site, Nexus Media News.
EcoWatch Daily Newsletter
Air France airplanes parked at the Charles de Gaulle/Roissy airport on March 24, 2020. SAMSON / AFP via Getty Images
France moved one step closer this weekend to banning short-haul flights in an attempt to fight the climate crisis.
A bill prohibiting regional flights that could be replaced with an existing train journey of less than two and a half hours passed the country's National Assembly late on Saturday, as Reuters reported.
"We know that aviation is a contributor of carbon dioxide and that because of climate change we must reduce emissions," Industry Minister Agnes Pannier-Runacher told Europe 1 radio, according to Reuters.
The measure now has to pass the French Senate, then return to the lower house for a final vote. It would end regional flights between Paris's Orly airport and cities like Nantes and Bordeaux, The Guardian explained. It would not, however, impact connecting flights through Paris's Charles de Gaulle/Roissy airport.
The bill is part of a legislative package which aims to reduce France's emissions by 40 percent of 1990 levels by 2030, Reuters reported. It is a watered-down version of a proposal suggested by France's Citizens' Convention on Climate, BBC News explained. This group, which was formed by President Emmanuel Macron in 2019 and included 150 ordinary citizens, had put forward a ban on flights that could be replaced with an existing train journey of under four hours.
However, the journey length was lowered after protests from KLM-Air France, which had suffered heavy losses due to the coronavirus pandemic, and regions who were concerned about being left out of national transit networks, as The Guardian explained.
"We have chosen two and a half hours because four hours risks isolating landlocked territories including the greater Massif Central, which would be iniquitous," transport minister Jean-Baptiste Djebbari said, as The Guardian reported.
However, some environmental and consumer groups objected to the changes. The organization UFC-Que Choisir compared plane routes with equivalent train journeys of under four hours and found that the plane trips emitted an average of 77 times more carbon dioxide per passenger than the train journeys. At the same time, the train alternatives were cheaper and only as much as 40 minutes longer.
"[T]he government's choice actually aims to empty the measure of its substance," the group said, according to The Guardian.
The new measure also opens the French government to charges of hypocrisy. It bailed out Air France-KLM to the tune of a seven-billion euro loan last year, though it did require the airline to drop some domestic routes as a condition. Then, days before the measure passed, it more than doubled its stake in the airline, BBC News reported. However, Pannier-Runacher insisted to Europe 1 radio that it was possible to balance fighting climate change and supporting struggling businesses.
"Equally, we must support our companies and not let them fall by the wayside," she said, as Reuters reported.
This is not the first time that climate measures and aviation bailouts have coincided in the wake of the coronavirus pandemic. Austrian Airlines replaced its Vienna-Salzburg flight with additional train service after it received government money dependent on cutting greenhouse gas emissions, BBC News reported.
The number of flights worldwide declined almost 42 percent in 2020 when compared with 2019. It is expected that global aviation may not fully recover until 2024, according to Reuters.
A woman looks at a dead gray whale on the beach in the SF Bay area on May 23, 2019; a new spate of gray whales have been turning up dead near San Francisco. Justin Sullivan / Getty Images
Four gray whales have washed up dead near San Francisco within nine days, and at least one cause of death has been attributed to a ship strike.
A small tourist town has borne the brunt of a cyclone which swept across the West Australian coast.
ABC News (Australia) / YouTube
A general view shows the remains of a dam along a river in Tapovan, India, on February 10, 2021, following a flash flood caused by a glacier break on February 7. Sajjad Hussain / AFP / Getty Images
By Rishika Pardikar
Search operations are still underway to find those declared missing following the Uttarakhand disaster on 7 February 2021.
This story originally appeared in Eos and is republished here as part of Covering Climate Now, a global journalism collaboration strengthening coverage of the climate story.