This website uses cookies to ensure you get the best experience while browsing it. By clicking 'Got It' you're accepting these terms.
Fracking Public Lands—Proposed Rules Threaten Drinking Water for Millions
Nov. 28, 2012 04:44PM EST
Energy
By Amy Mall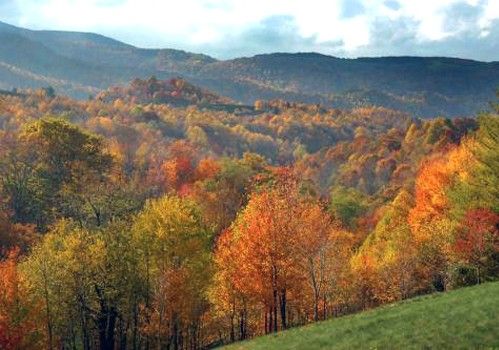 The Department of the Interior's Bureau of Land Management (BLM) is in the process of developing new rules for fracking on more than 750 million acres of public and private land across the country. A final rule could be released as early as December.
The current rules are woefully inadequate and need to be dramatically strengthened to protect health and the environment. Even Interior Secretary Ken Salazar has said that the current rules "… are in many ways outdated …"
BLM has the opportunity and obligation to be a leader in regulating fracking. But the BLM's current draft for new rules is too weak. The rules need to be strengthened in many ways that the Natural Resources Defense Council (NRDC) has detailed in previous blogs, such as requiring companies to disclose the chemicals they use before fracking begins; requiring baseline water testing in an area before fracking begins in order to determine if contamination has occurred; establishing the highest standards for well design and construction; and prohibiting the use of open air pits to store or dispose of toxic fracking waste. 
The stakes are high—fracking comes with serious risks and stronger rules are essential to protect the health and safety of millions of people nationwide.
It's not only wildlands like the pristine mountain ranges and magnificent red rock canyons in the western U.S. that fall under the category of "public lands." It's true that BLM's new rules will govern oil and gas fracking in California, Wyoming, Colorado, Utah and New Mexico. And protecting those lands for wildlife and wilderness qualities is critical.
Drinking water for millions at risk
But in addition, the rules will also apply to national forests nationwide that are the sources of drinking water for tens of millions of Americans. Priority drinking watersheds, and other sensitive natural, scenic and recreation areas, should be made off limits to fracking in BLM's new rule. The toxic waste that can spill or leak, dangerous air pollutants, harms to streams and forests, and threats to drinking water from contamination in watersheds that serve millions of people are too severe to allow oil and gas development to proceed in places like this. A map below illustrates federal lands and their importance to surface drinking water supplies.
Take, for example:
Washington, D.C.:  The George Washington National Forest in Virginia is currently a target for leasing, yet this area is home to the headwaters of the Potomac and James Rivers. The waters in this forest feed the drinking water supplies for approximately four million people, including all of Washington, D.C., northern Virginia, and Richmond (see our map below), and more than 260,000 residents of the Shenandoah Valley. While the U.S. Forest Service has proposed keeping horizontal drilling and fracking out of here, its plan has yet to be finalized, and would still allow vertical drilling with fracking in nearly the entire area if it is approved. Not only are the risks of fracking here far too great—whether horizontal or vertical—but the proposed new BLM rules are inadequate to  properly safeguard the drinking water resources that depend on this forest from any kind of fracking that might move forward here, regardless of the outcome of the Forest Service's new plan.
Denver and western Colorado:  The White River National Forest in Colorado, where oil and gas leasing is in the works, is home to the main reservoirs for Denver's drinking water and parts of water projects that serve Aurora and Colorado Springs, among other cities. Its crystal clear streams provide drinking water to many local communities, including Glenwood Springs, Silt, New Castle, Carbondale, Redstone, Vail, Aspen, Basalt, Eagle, Gypsum and Rifle. And it is also the source of most of the water in the Upper Colorado River—which ultimately sustains 30 million people downstream in Arizona, Nevada and California. Additionally, the White River National Forest is the most visited national forest in the nation because it is home to some of America's most spectacular wild beauty, unparalleled outdoor recreation opportunities including Aspen and Vail, incredibly valuable wildlife habitat and prized hunting and fishing spots.
Athens, Ohio:  The Wayne National Forest is facing oil and gas leasing of more than 3,000 acres. Most of the acreage lies directly along the Hocking River and the underlying aquifer that serves as the sole source of drinking water for more than 70,000 people in four Ohio counties: Athens, Hocking, Perry and Morgan. This includes major metropolitan areas like Athens and Nelsonville, and Ohio University. According to the City of Athens, the sole-source aquifer is shallow, averaging a maximum of 60 feet below ground level, and is therefore "especially susceptible to pollution from surface level and near-surface level contamination." The Burr Oak Regional Water District opposes any fracking near the aquifer, saying that contamination would pose a "serious and catastrophic health risk to the people and communities that depend upon this water source."
The BLM has more work to do in order to deliver a stronger and more, protective fracking rule to help safeguard the health of the millions of people and the more than 700 million acres across the country it will govern. From California to Virginia, Michigan to Texas, and the many places in between, our drinking water sources, communities and wild places are too precious for anything less.
Here is a map of areas in the Washington, D.C. metropolitan region that are primarily served by water from the Potomac River; this map does not include areas in Frederick County, MD: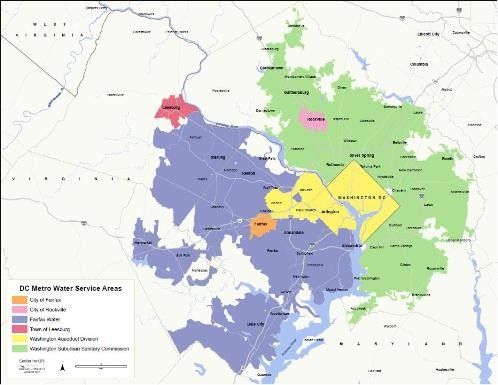 And here is a map of federal lands nationwide and their importance to surface drinking water supplies, based on data from the U.S. Forest Service "Forests to Faucets" program: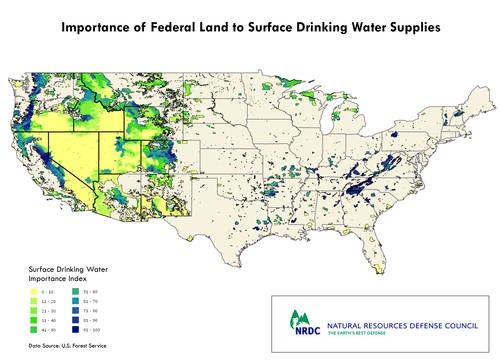 Visit EcoWatch's FRACKING page for more related news on this topic.
--------
Tell the Bureau of Land Management to establish strong rules for fracking on public lands.

EcoWatch Daily Newsletter
Smog over Los Angeles. Westend61 / Getty Images
After four decades of improving air quality, the U.S. has started to take a step backwards, as the number of polluted days has ticked upwards over the last two years, the Associated Press reported.
Photobos / iStock / Getty Images
Governors in Vermont and Maine signed bills on Monday that will ban plastic bags in their states next year, The Hill reported.
The Maine ban will go into effect next Earth Day, April 22, 2020. The Vermont ban, which extends beyond plastic bags and is the most comprehensive plastics ban so far, will go into effect in July 2020. The wait time is designed to give businesses time to adjust to the ban.
picture-alliance / AP Images / D. Goldman
By Daniel Moattar
Eastern Kentucky's hills are interrupted by jarring flats of bare rock: the aftermath of mountaintop removal mining, which uses explosives to destroy and harvest coal-rich peaks.
By Molly Taft
Lisa Marshall isn't your typical activist. For one thing, she's not into crowds. "I don't really like rallies," Marshall, a mom of three from upstate New York, said. "They're a little stressful — not my favorite thing."

An oil drilling site in a residential area of Los Angeles, California on July 16, 2014.
Faces of Fracking / Flickr
By Jake Johnson
A comprehensive analysis of nearly 1,500 scientific studies, government reports, and media stories on the consequences of fracking released Wednesday found that the evidence overwhelmingly shows the drilling method poses a profound threat to public health and the climate.

sonsam / iStock / Getty Images
By Grace Francese
A new Environmental Working Group (EWG) study published in Environmental Research found that nitrate, one of the most common contaminants of drinking water, may cause up to 12,594 cases of cancer per year, but that's not its only danger: It can pose unique health risks to children.
Melt water from Everest's Khumbu glacier. Ed Giles / Getty Images
EPA Administrator Andrew Wheeler signs his replacement for the Clean Power Plan. Win McNamee / Getty Images