Fracking Industry Aims to Export Natural Gas While Touting False Claims of Energy Security
Nov. 14, 2012 01:29PM EST
Energy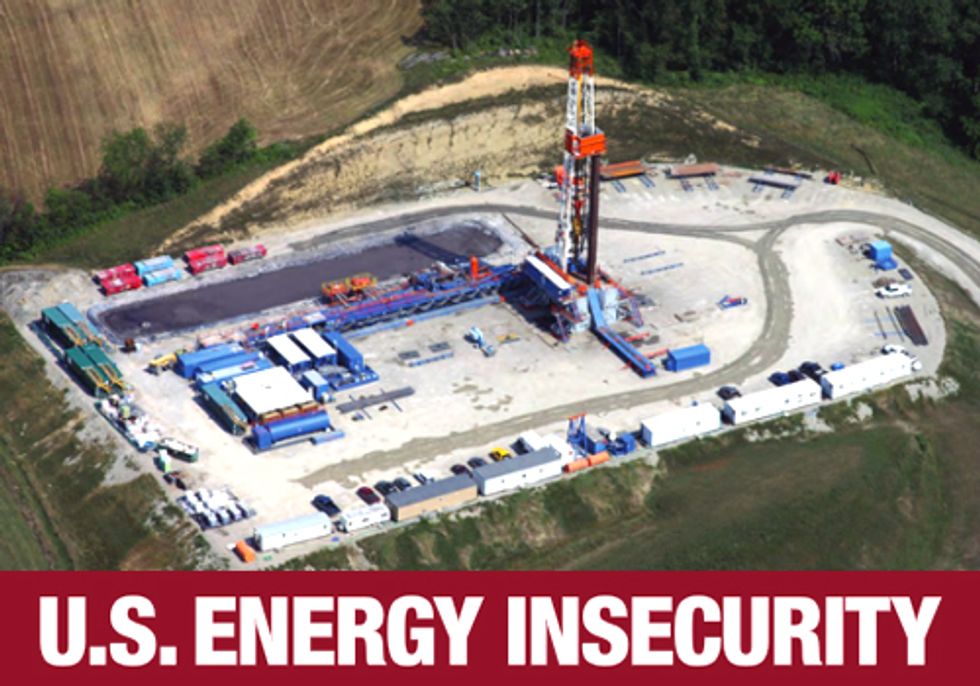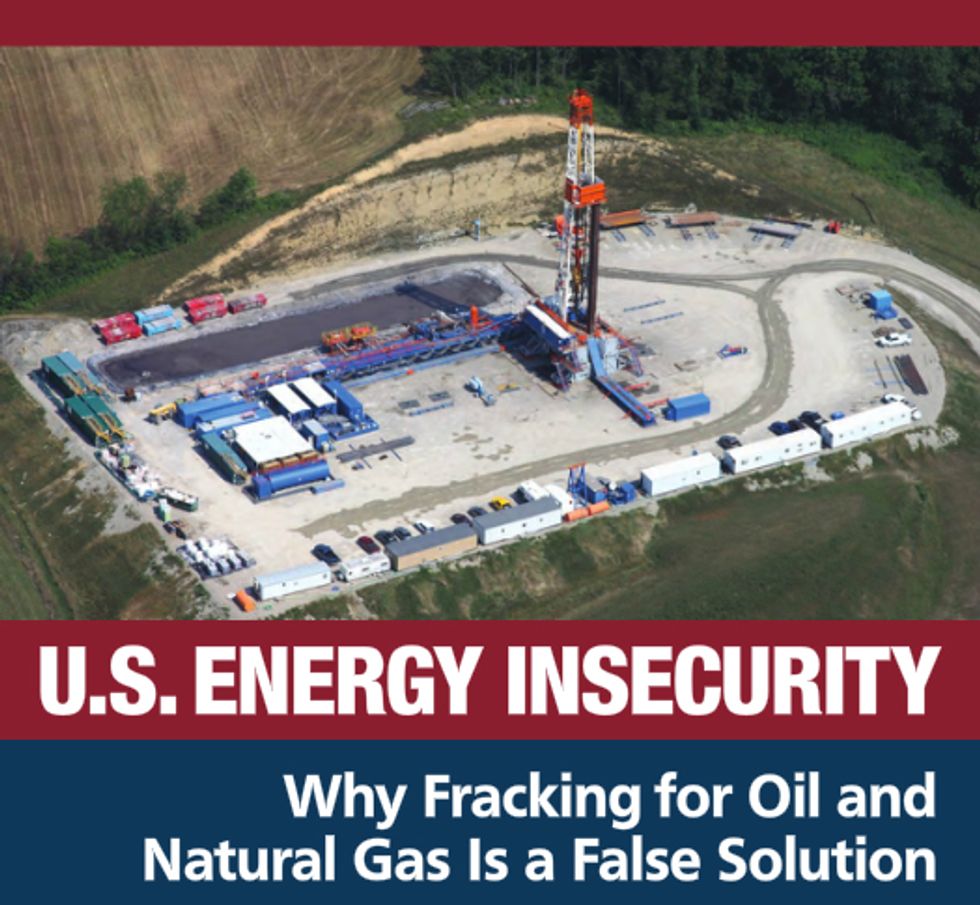 A new report released today by the national consumer advocacy organization Food & Water Watch takes aim at the oil and gas industry's claim that fracking and drilling for natural gas and tight oil will deliver U.S. energy security. U.S. Energy Insecurity: Why Fracking for Oil and Natural Gas is a False Solution reveals that as of Oct. 26, the Department of Energy has received 19 proposals to export liquefied natural gas. If approved, these projects would allow the oil and gas industry to sell huge amounts of natural gas overseas—as much as 40 percent of current U.S. consumption.
"The hype over fracking is giving Americans a false sense of energy security," said Food & Water Watch executive director Wenonah Hauter. "The industry is making empty promises about U.S. energy security to prolong America's destructive dependence on fossil fuels. At the same time, it is laying the groundwork to sell natural gas overseas to maximize profits. The gas will go wherever it can fetch the highest price—and right now that's not the United States."
The report's release comes as the oil and gas industry is aggressively pressuring New York State government to allow fracking by pouring millions of dollars into campaign accounts and lobbying efforts. Meanwhile, opposition to fracking in New York State has mobilized thousands throughout the state to participate in actions to demonstrate to Governor Cuomo that New Yorkers are not willing to jeopardize public health, the environment and the state's economic prosperity by allowing the dangerous practice.
Business owners, medical professionals, scientists, faith leaders and residents of New York have joined with the diverse coalition of New Yorkers Against Fracking to push for a ban on fracking in New York, a call driven by the science that shows it cannot be done safely and supported by more than half a million people through petition.
"The gas industry's claims that fracking will allow us to become more energy independent are as dishonest as its claims that fracking can be done safely," said David Braun of New Yorkers Against Fracking. "This report shows the industry's true motivations—to enlarge their short-term profits by exporting gas to other countries at the expense of New York which would be left with the resulting long-term economic, environmental and health problems."
According to the report, the industry is also misrepresenting U.S. natural gas and tight oil supplies. Its claims rely on uncertain estimates of shale gas resources and on allowing the oil and gas industry to drill not just throughout the Marcellus Shale and other shale plays, but also all along the Pacific, Atlantic and Gulf coasts. Even if the industry's vision holds true, Food & Water Watch calculates that plans to create increased demand for U.S. natural gas translate to a supply of just 50 years and would require drilling hundreds of thousands of new shale gas wells.
"Gas exports would require the use of dangerous and destructive fracking. It's that simple," said Bruce Ferguson of Catskill Citizens for Safe Energy. "It is critically important that the Obama Administration continue to suspend licensing of gas export terminals, because once they are built, global trade will only raise the pressure for more and more export, and more and more fracking to meet that demand."
As for tight oil, Food & Water Watch argues that no amount of conceivable production will lower the prices American consumers are paying at the pump. This is because the price of oil is set on a global market. Even so, the U.S. Energy Information Administration estimates that there are 33.2 billion barrels of recoverable tight oil—enough to last the U.S. just under five years based on 2011 consumption.
Reduced oil consumption is the only way to protect the American economy from the consequences of increased global demand for oil as conventional supplies decline. Meanwhile, proven energy efficiency and conservation solutions, coupled with renewable energy technologies, avoid the environmental or public health costs of fossil fuels and promise a foundation for sustained economic growth.
Food & Water Watch instead urges local, state and federal governments to:
• Enact aggressive energy conservation policies, including large public transportation investments and widespread energy efficiency solutions, to reduce energy demand
• Establish ambitious programs for deploying and incentivizing existing renewable energy technologies to increase clean energy supplies
• Modernize the U.S. electrical grid so that it caters to distributed renewable power generation
• Invest in research and development to overcome technological barriers to the next generation clean energy solutions
• Terminate public funding for the fossil fuel industry.
Using natural gas to displace oil to fuel transportation and coal to generate electricity is suppressing the promise of renewables and keeping us dependent on fossil fuels. The potential expiration of production tax credits, generally low electricity demand due a struggling economy and the currently low prices of natural gas are combining to threaten the domestic wind industry.
"Gas is no bridge fuel, and investing in the infrastructure to support this would make the U.S. dependent on dirty fossil fuels for several more decades and would sacrifice our health and communities to the industry's thirst for profits. We need to ban fracking and remake our energy system now," concluded Hauter.
Visit EcoWatch's FRACKING page for more related news on this topic.
EcoWatch Daily Newsletter