Fracking Green Light Sends Shockwaves Across UK
Dec. 13, 2012 09:10AM EST
Energy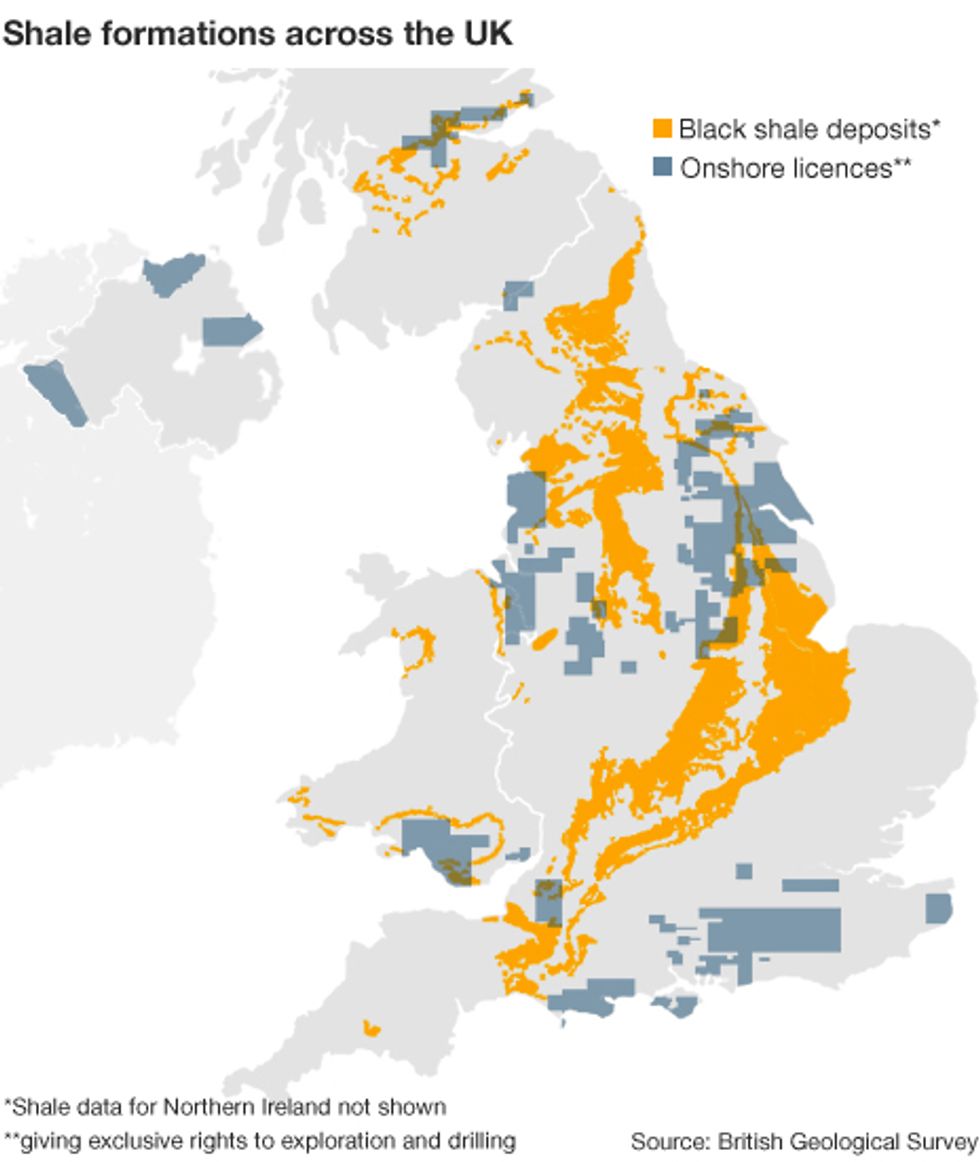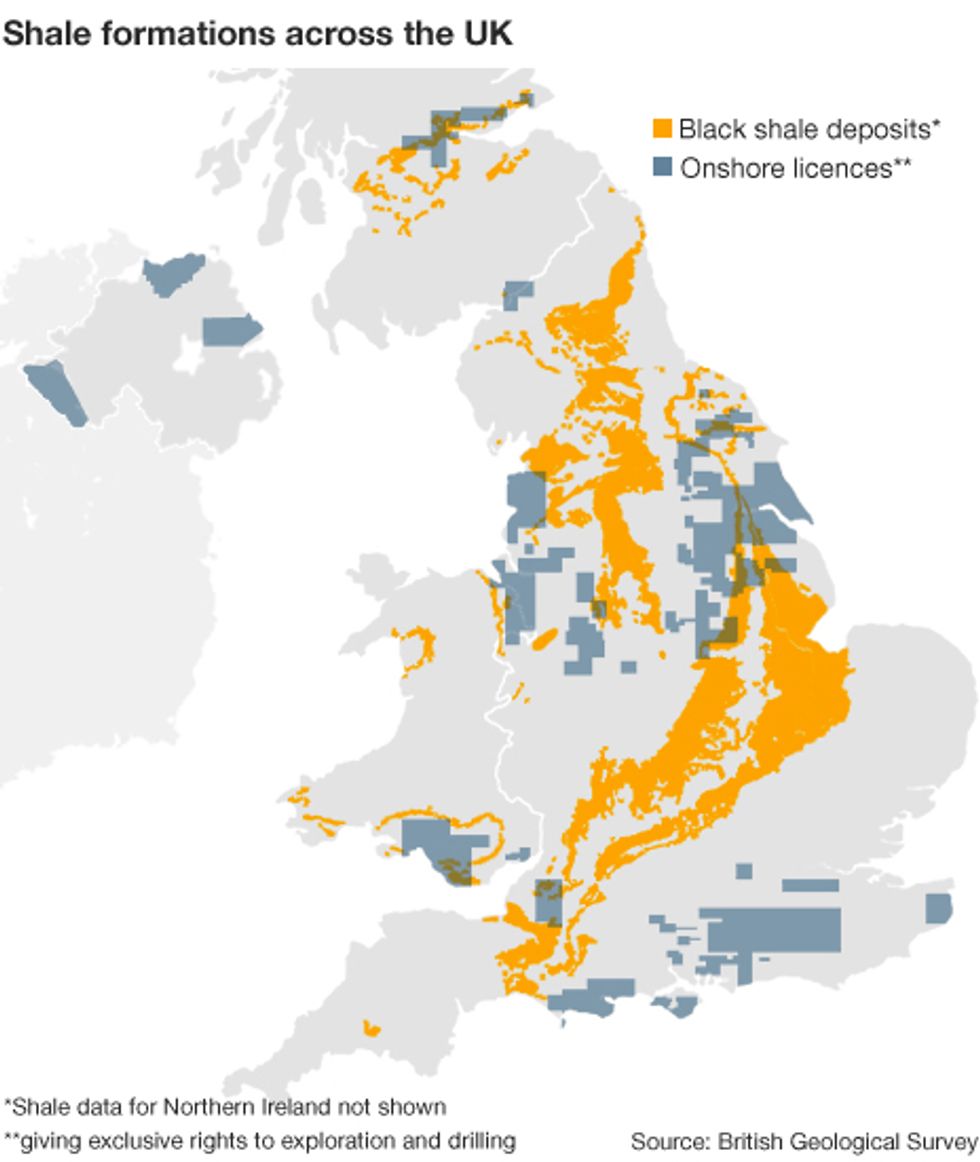 Today the British government lifted its ban on fracking allowing companies to continue their exploration of shale gas reserves. Energy Secretary Edward Davey said the decision was subject to new controls to limit the risks of seismic activity.
A moratorium was called on fracking last year after two small earthquakes in Lancashire, northwestern England, where Cuadrilla Resources was exploring for shale gas.
"Giving the green light to fracking for shale gas will send shock waves across the UK," said Friends of the Earth's Executive Director Andy Atkins.
"Communities up and down the country will be disturbed by this reckless decision which threatens to contaminate our air and water and undermine national climate targets. George Osborne's short-sighted dash for gas will leave the country dependent on dirty fossil fuels—MPs [members of parliament] must stand up for a safe and affordable future by insisting on clean British energy from the wind, waves and sun."
Friends of the Earth groups are involved with a number of local campaigns against fracking across the UK, including, Hesketh Bank, South Ribble—one of the proposed Cuadrilla drilling sites—which is in the constituency of Conservative MP Lorraine Fullbrook MP and a Coastal Oil and Gas site at Woodnesborough, near Sandwich in Kent, in the constituency of Conservative MP Laura Sandys MP.
"It is worrying that the Government is pushing ahead with fracking despite the many risks to our local environment and communities," said Laurence Rankin from Southport Friends of the Earth.
"Residents across Lancashire are extremely concerned about the risks of water and air pollution, and the impact widespread shale gas fracking could have on jobs in farming and tourism. We want clean renewable energy, not dirty fossil fuels."
"This decision will be greeted with alarm by people in Kent and the South East—there are huge concerns about the potential impact of fracking on local people and their environment," said Stuart Cox from East Kent Friends of the Earth.
"Local opposition to fracking is already strong—today's shale gas go-ahead will make it stronger still."
Visit EcoWatch's FRACKING page for more related news on this topic.
EcoWatch Daily Newsletter
Recent Stories from EcoWatch