Fracking Goes South: Oil and Gas Industry (and NFL Owner) Lick Their Chops Over Chattanooga Shale
Feb. 20, 2013 04:59PM EST
Energy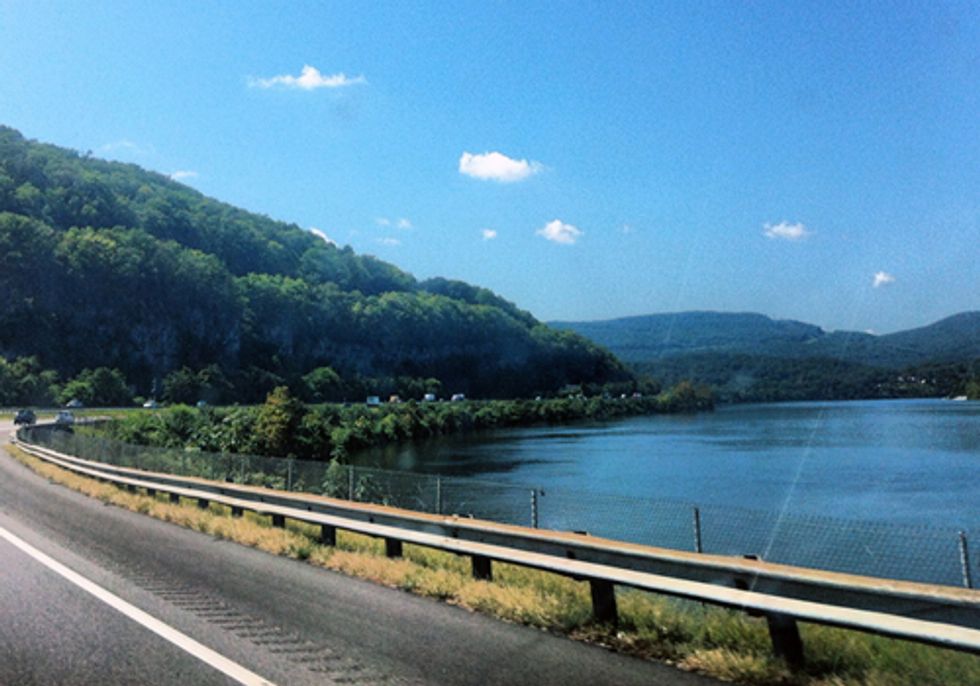 By David Whiteside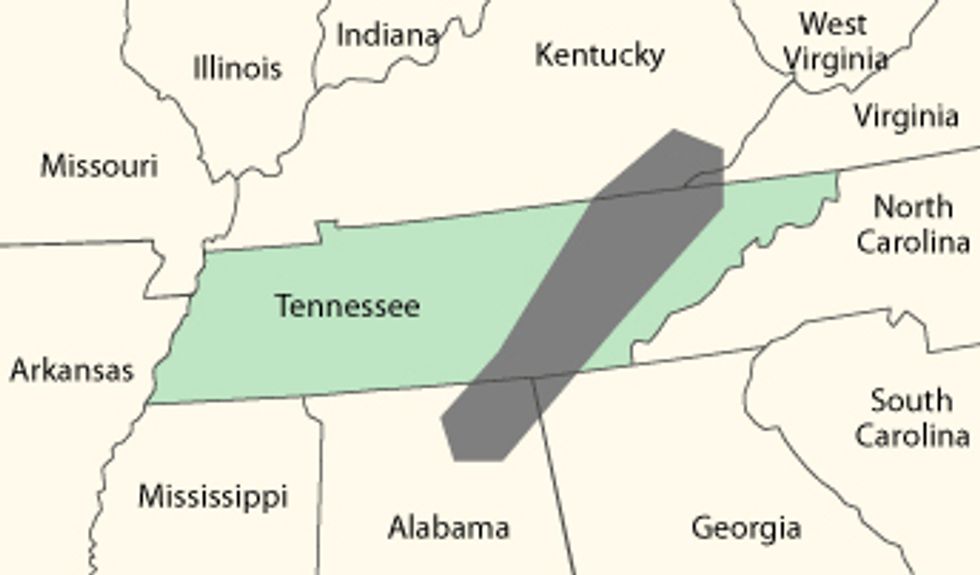 Hydraulic fracturing is expanding in the South. The gas drilling companies are licking their chops over an area known as the Chattanooga Shale which spans across Alabama, Tennessee, Northwest Georgia and Kentucky. As of February 2013, there are fracking wells in Anderson, Campbell, Fentress, Morgan, Overton, Pickett, Scott and Union counties in Tennessee.
According to industry websites, at least six gas drilling companies are looking at mineral rights and property leases in the Volunteer State. Atlas Energy has bought up 105,000 acres in eastern Tennessee. The company believes that this property could contain up to 500 potential horizontal drilling locations. The message is clear: "the Dirty South" is open for business to the gas industry.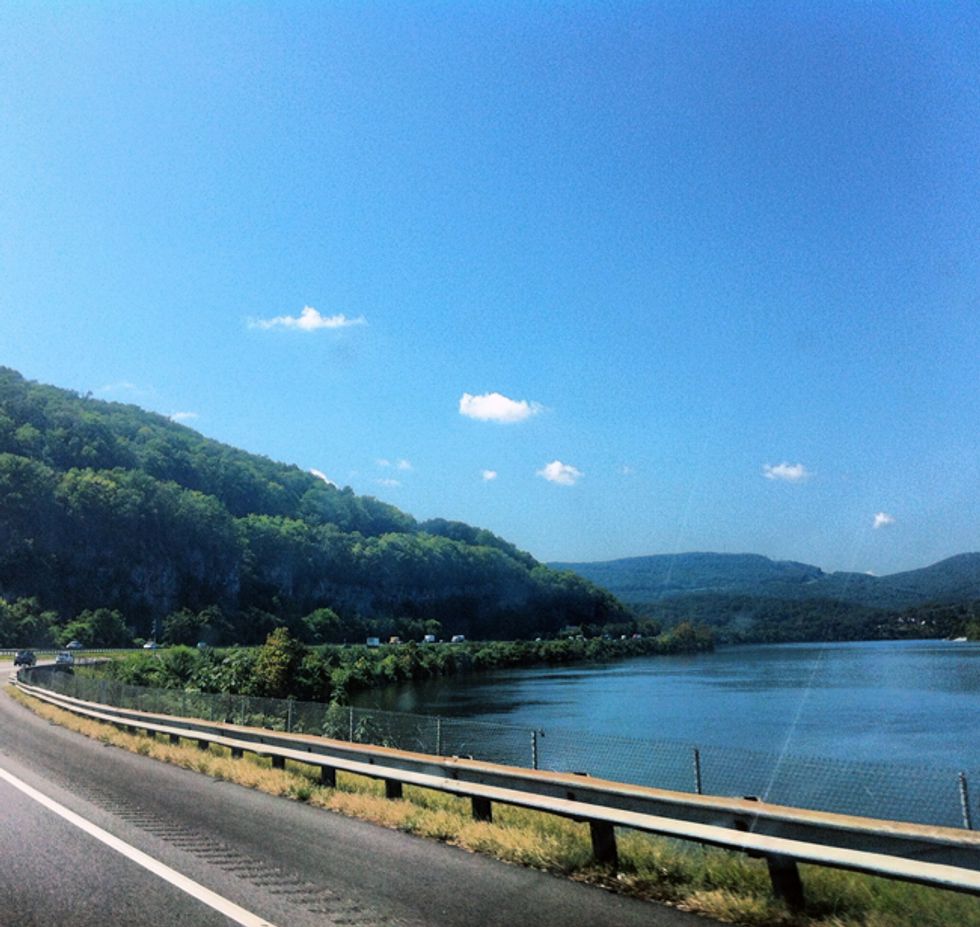 In addition, the University of Tennessee (UT) has plans to start a controversial fracking project and is seeking a $500,000 contract from oil and gas companies. This UT proposal intends to move forward the school's plans to enter research on hydraulic fracturing, and drill at least one well in the first year of the project. The school is trying to lease a portion of more than 8,000 acres of land it owns in Scott and Morgan counties. The University claims it will use the revenues from the lease to fund its planned scientific research on the environmental impacts of hydraulic fracturing. UT, like the oil and gas companies, has attempted to avoid certain regulations. For example, UT has requested a waiver of appraisals that assess the value of land and its mineral commodities, according to the Knoxville News Sentinel.
The extraction of shale gas and coalbed methane involves a process known as hydraulic fracturing. Hydraulic fracturing forces a pressurized fluid mixture including water, acid, surfactant, gel, chemicals and silica sand into the Earth around coal seams. The fluids create underground fissures in targeted coal seams and surrounding rock and shale, and phenolic resin-coated sand holds the fissures open, allowing natural gas to flow toward the surface. Advances in fracking and horizontal drilling, as well as higher natural gas prices, increased the amount of shale-gas wells and made them more profitable. Gas companies can drill vertical or horizontal wells. The first use of hydraulic fracturing was in 1947, but horizontal wells did not appear until 1998, where they were first drilled in the Barnett Shale in Texas. The success of these horizontal wells, opened up the door for more aggressive fracking throughout the country.
Groundwater contamination is a major concern for people living in rural areas near hydraulic fracturing operations. Natural gas is known as a clean burning fuel. However, when considering the full cycle costs of this form of energy—from drilling to waste disposal to consumption and back door politics—it is not so clean after all. 
A representative from Atlas Energy stated that the Chattanooga Shale is too fragile for high-pressure water fracking treatment, so nitrogen gas will replace some of the water. Currently, Tennessee's regulations do not require drillers to monitor the water quality of nearby wells or notify neighbors, unless they pump in more than 200,000 gallons of water. Tennessee regulators have acknowledged that the majority of fracking wells in the state take only about 175,000 gallons of water. Therefore, the drilling companies can avoid testing wells or notifying local citizens during the drilling process.
The Governor of Tennessee, Bill Haslam, is an oilman and stands to profit from petroleum and gas. The Haslam family of Knoxville, Tennessee has amassed a fortune from the business, Pilot Travel Centers, which the family founded in 1958. The family merged the business with Flying J in 2001 and the Haslam family continues to run the company out of Knoxville.
In 2012, the Haslam family purchased Western Petroleum and Maxum Petroleum. Both companies are among the nation's major suppliers of fuel to the gas drilling and fracking operations in the U.S. The Haslam family will also start installing natural gas fueling pump stations to some of the corporation's fueling stations. In 2013, they plan to have 100 truck stops capable of fueling 18-wheelers with liquefied natural gas. 
Pilot Flying J truck stop CEO Jimmy Haslam, brother to Tennessee Governor Bill Haslam, discusses his profit potential from fracking in this video:
Pilot Flying J President and CEO Jimmy Haslam discusses his corporate interests
in fracking. Jimmy is the brother of Tennessee Governor, Bill Haslam. Jimmy Haslam
owns the Cleveland Browns.
The stage is set for more fracking in Tennessee, Alabama, Georgia and Kentucky. Unfortunately, like so many other states, fracking regulations are lenient and full of loopholes in the South. Oversight from citizens and the government is extremely difficult, as the oil and gas companies shroud their fracking chemicals and extracting process from local landowners and communities. For now, the best citizens can do is to stay informed on the issue and participate in the process by supporting local environmental nonprofits. People need to get more involved in the political process by electing local, state and federal politicians who will work to strengthen oil and gas regulations, and not profit from these non-renewable energy companies at the public's expense.
For more information, contact Scott Banbury at the Tennessee Chapter of the Sierra Club at [email protected] or 901-619-8567.
Visit EcoWatch's FRACKING page for more related news on this topic.
——–
Sign the petition today, telling President Obama to enact an immediate fracking moratorium:

EcoWatch Daily Newsletter
Related Articles from EcoWatch
Recent Stories from EcoWatch