This website uses cookies to ensure you get the best experience while browsing it. By clicking 'Got It' you're accepting these terms.
Fracking, Fracking and More Fracking
Jun. 24, 2013 02:45PM EST
Energy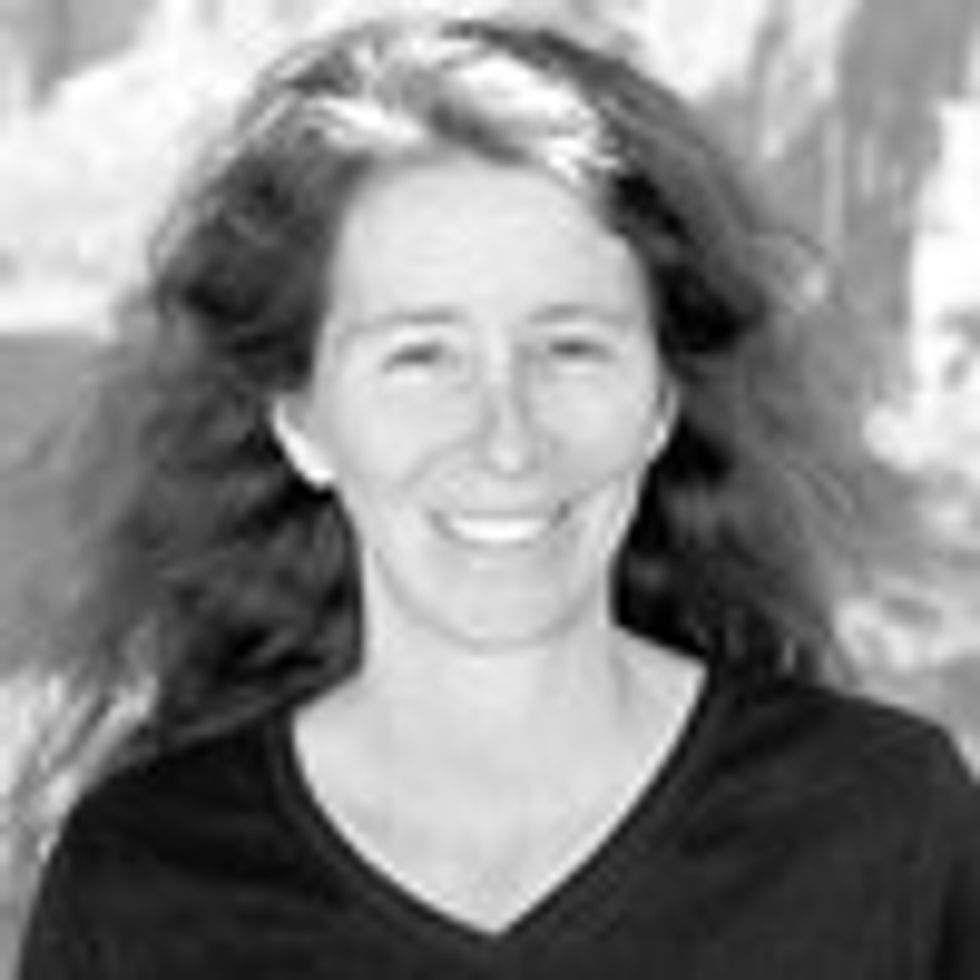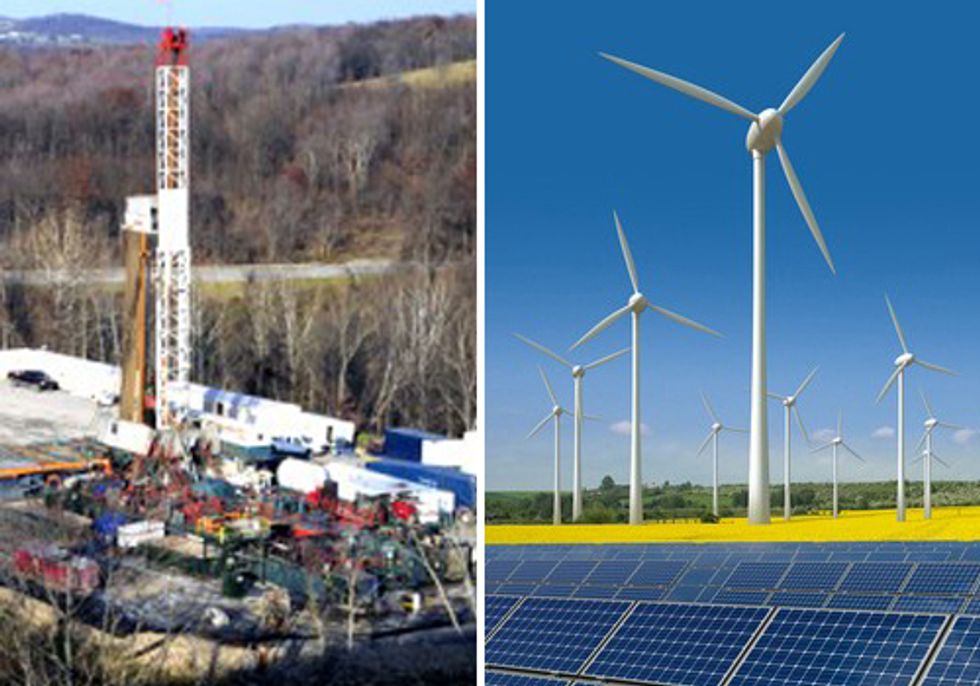 It's virtually impossible these days to read, listen to or watch a news program that doesn't mention hydraulic fracturing, or fracking. Nearly every day, EcoWatch posts at least one article on fracking and last week was no different.
Big news last week was the announcement by the U.S. Environmental Protection Agency (EPA) that it's delaying from 2014 to 2016 the release of its study on the impact of fracking. In 2010, at the request of Congress, the U.S. EPA was mandated to conduct a study to better understand potential impacts of fracking on drinking water and groundwater. The scope of the research is to include the full lifespan of water in fracking.
The delay of this report is significant because many local and state governments have placed a moratorium on fracking while waiting for guidance from the U.S. EPA on the impacts of oil and gas extraction. Communities in states where fracking is already taking place—including Ohio, Pennsylvania, Colorado, Wyoming and North Dakota—are greatly concerned by the delay as reports of water and air contamination, earthquakes and health problems, as well as issues with the disposal of toxic radioactive fracking wastewater, abound.
Wyoming residents had a lot to say regarding the delay of the U.S. EPA report. On June 21, Pavillion-area landowners and environmental groups condemned Gov. Mead's (R-WY) announcement that the state is assuming control from the U.S. EPA on the investigation into groundwater contamination by fracking-enabled oil and gas development near Pavillion.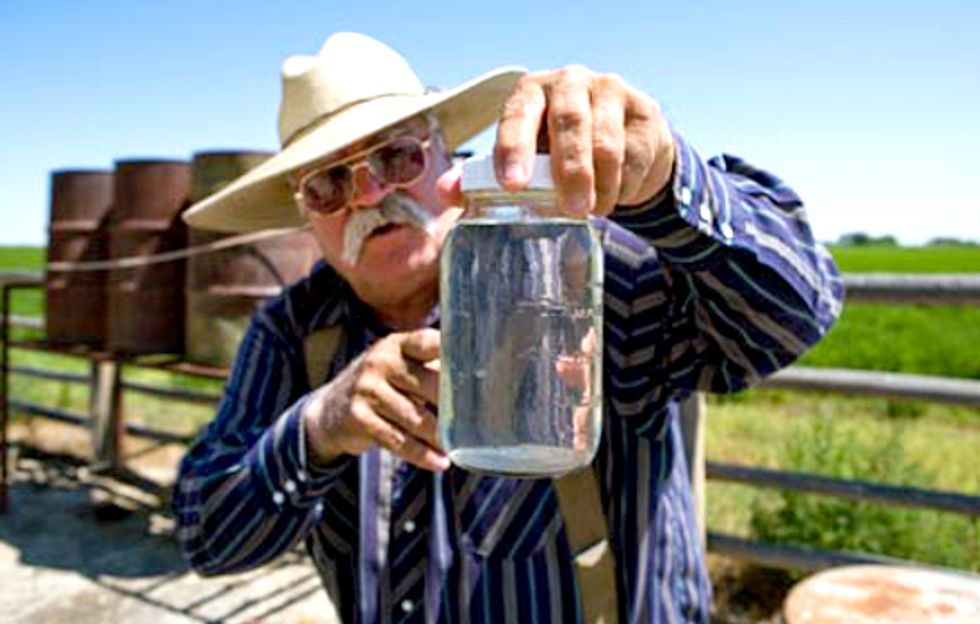 A TckTckTck article last week detailed how the oil and gas industry is demanding unprecedented amounts of water for hydraulic fracturing, even as severe drought impacts communities nationwide. Ceres reported on the pinch being felt by state regulators who are scrambling to keep the water flowing to the thirsty oil and gas industry, while not shortchanging farmers, municipalities and growing populations.
Last week, clean water activists and representatives from Clean Water Action, Sierra Club, Delaware Riverkeeper Network and Berks Gas Truth gathered in the Pennsylvania State Capitol to call on Gov. Corbett (R-PA) to speak publicly on the extent of water contamination from fracking for natural gas in the state.
Legislatively there was good news and bad news. The good news came out of Boulder, CO, where local residents rejoiced at the decision of the Boulder County Commission to enact a new moratorium on fracking for 18 months. The bad news came out of Illinois where Gov. Quinn signed into law a statewide fracking bill. According to the Southern Illinoisans Against Fracturing our Environment, the Illinois fracking bill—SB1715—was negotiated behind closed doors, and was not based on scientific study, but rather on what was politically possible, regardless of science.
More than 3,000 New Yorkers rallied last week to send a message to Gov. Cuomo and state legislators to reject fracking and lead the nation in renewable energy.
A game-changing report came out last week by Alberta, Canada-based environmental consultant Jessica Ernst who released the first comprehensive catalog and summary compendium of facts related to the contamination of North America's groundwater sources resulting from the fracking.
Food & Water Europe launched a new website to challenge the fossil fuel industry's spin that shale gas can be safely extracted. The website, NGSFacts.com, takes issue with industry's denial of strong links between shale gas extraction and water contamination in the U.S.
As each day brings more fracking news, I hope more people are educating themselves on the impacts of fossil fuel extraction on human health and the environment, including climate change and the well-being of future generations. As 3,000+ New Yorkers put it so well last week, we are at a crossroads. Are we going to continue to pollute the planet with dirty fossil fuels, or are we going to once and for all support a sustainable energy future and embrace energy efficiency and renewable energy?
Visit EcoWatch's FRACKING page for more related news on this topic.
——–
Sign this petition telling President Obama to enact an immediate fracking moratorium:

Sign this petition telling Congress to Expedite Renewable Energy:

EcoWatch Daily Newsletter
Pope Francis celebrates an opening Mass for the Amazon synod, in St. Peter's Basilica, at the Vatican, Sunday, Oct. 6, 2019. Massimo Valicchia / NurPhoto / Getty Images
Pope Francis, in an effort to reignite his influence as a global environmental leader, released an impassioned document Feb. 12 entitled Dear Amazon — a response to the historic Vatican meeting last autumn regarding the fate of the Amazon biome and its indigenous people.

A flooded motorhome dealership is seen following Storm Dennis on Feb. 18 at Symonds Yat, Herefordshire, England. Storm Dennis is the second named storm to bring extreme weather in a week and follows in the aftermath of Storm Ciara. Although water is residing in many places flood warnings are still in place.
Christopher Furlong
/ Getty Images
Britain has been battered by back-to-back major storms in consecutive weekends, which flooded streets, submerged rail lines, and canceled flights. The most recent storm, Dennis, forced a group of young climate activists to cancel their first ever national conference, as CBS News reported.
A group of Fulani women and their daughters walk towards their houses in Hapandu village, Zinder Region, Niger on July 31, 2019. In the African Sahel the climate has long been inhospitable. But now rising temperatures have caused prolonged drought and unpredictable weather patterns, exacerbating food shortages, prompting migration and contributing to instability in countries already beset by crisis. LUIS TATO / AFP / Getty Images
At the 56th Munich Security Conference in Germany, world powers turned to international defense issues with a focus on "Westlessness" — the idea that Western countries are uncertain of their values and their strategic orientation. Officials also discussed the implications of the coronavirus outbreak, the Middle East and the Libya crisis.
Polar bears on Barter Island on the north slope of Alaska wait for the winter sea ice to arrive so they can leave to hunt seals, on Sept. 28, 2015.
cheryl strahl / Flickr
The climate crisis wreaks havoc on animals and plants that have trouble adapting to global heating and extreme weather. Some of the most obvious examples are at the far reaches of the planet, as bees disappear from Canada, penguin populations plummet in the Antarctic, and now polar bears in the Arctic are struggling from sea ice loss, according to a new study, as CNN reported.
By Petros Kusmu, George Patrick Richard Benson
We can all take steps to reduce the environmental impact of our work-related travels.
Individual actions — like the six described here — can cumulatively help prompt more collective changes, but it helps to prioritize by impact.
As the saying goes: be the change you want to see in the world.