Fracking Forces Schools to Practice Earthquake Drills for First Time Ever
Oct. 14, 2015 11:18AM EST
Energy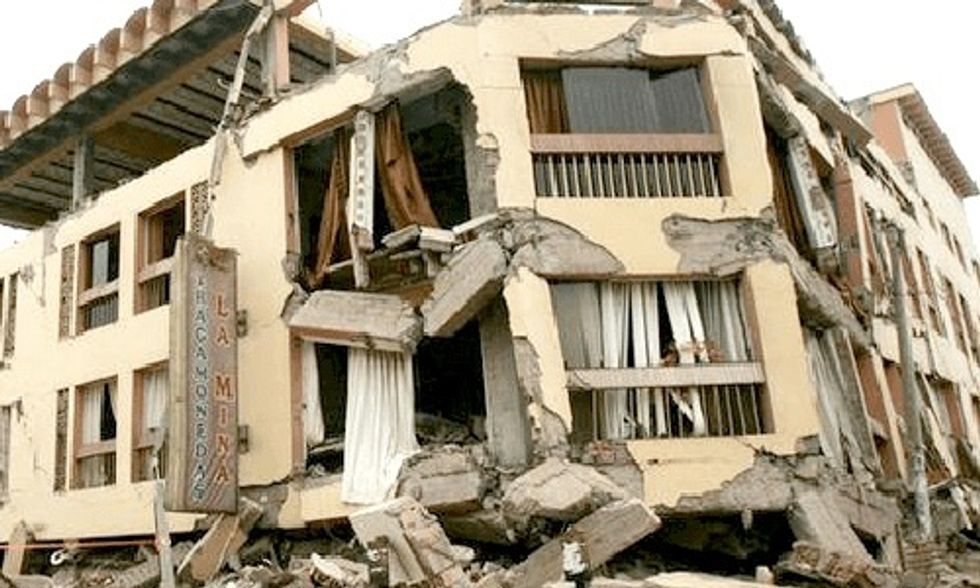 As the number of fracking-related earthquakes increase with alarming frequency and intensity across the Central U.S., more and more people in the area might be wondering something they haven't had to before: "What do I do during an earthquake?"
If a big earthquake hits Oklahoma, are you prepared? Thanks to the Oklahoma Red Cross for getting everyone ready. http://t.co/m6A3IesNZr

— OKC FOP (@OKC FOP)1413496671.0
Reuters reports that government agencies are preparing residents in the Central U.S. on how to stay safe in case of a damaging earthquake. Tomorrow, Oct. 15., the Federal Emergency Management Agency (FEMA) and other organizations are coordinating the "Great ShakeOut," a nationwide earthquake drill.
A large number of residents from the Central U.S. will be participating in their first-ever national earthquake drill. According to Reuters, "About 3 million people are signed up to participate across 14 central states that include Oklahoma, Missouri, Indiana, Illinois and for the first time, Texas, up from 2.76 million a year ago, organizers said. Nationwide, nearly 19 million people are registered for the drills, FEMA said."
Sizable tremors are currently shaking America's Heartland, and while some temblors come from a natural shift of fault lines, in Oklahoma, these long-dormant fault lines have been awakened due to the injection of wastewater into deep underground disposal wells from fracking operations, scientists have confirmed.
Oklahoma now registers seismic activity, hovering around a 3.0 magnitude, almost every day—from two a year to almost two a day. In July, a 4.5 magnitude quake near the city of Crescent could be felt in Kansas, Texas, Missouri and Arkansas.
Residents of Cushing, Oklahoma, who felt a 4.5 magnitude quake on Saturday "are particularly in need of the training," officials told Reuters. Cushing also happens to hold one of the largest crude oil storage facilities in the world.
Additionally, many school districts and companies in the Central U.S. are, for the first time, teaching students how to Drop, Cover and Hold during an earthquake, something that's usually the domain of quake-prone states such as California.
When a earthquake struck a public school in Crescent, Oklahoma three months ago, school officials found themselves stumped at what to do.
"In Oklahoma when you have a natural disaster like a tornado you are trained to get underground," school superintendent Mickey Hart told Reuters. "In an earthquake you don't want to get underground. What do you do?"
The U.S. Geological Survey has identified eight other states that have seen more frequent and stronger quakes, including states that neighbor Oklahoma: New Mexico, Colorado, Kansas and Arkansas.
YOU MIGHT ALSO LIKE
Oil and Water Don't Mix: California Must Ban Fracking
2 More Fracking-Related Earthquakes Hit Oklahoma Despite New Rules Meant to Prevent Them
John Oliver Rips Fracking Industry for its Deadly Bakken Boom, Killing One Person Every Six Weeks
EcoWatch Daily Newsletter