Fracking Companies Warned to Scale Back Operations Linked to Earthquakes or Get Sued
Nov. 02, 2015 01:44PM EST
Energy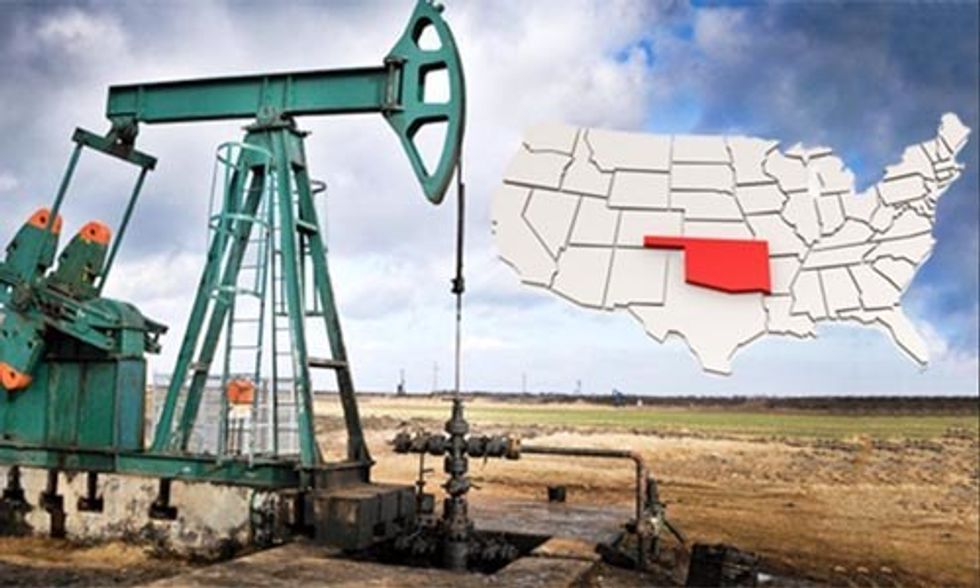 Weitz & Luxenberg, in partnership with Public Justice, served a Notice of Intent to Sue today on behalf of the Sierra Club, demanding four energy companies operating in Oklahoma scale back operations that have been linked to increasing seismic activity in the area. 
The notice formally requests that Sandridge Exploration and Production, New Dominion, Chesapeake Operating and Devon Energy Production Company substantially reduce the amount of production waste they are injecting into ground wells in Oklahoma or face further legal action.
#Fracking Increases #Oklahoma #Earthquakes from Two a Year to Two a Day http://t.co/HvqKF1nHRK via @ecowatch

— envirojourney (@envirojourney)1443445185.0
Despite clear and compelling evidence linking the fracking and oil industries to the increasing number of earthquakes in Oklahoma, these companies continue to operate in a way that threatens the health, environmental, aesthetic and economic interests of the people of this state.
It is time these companies take responsibility for the impact they are having on their surroundings and change their operations to protect the future of Oklahoma.
Seismic activity has been steadily increasing in frequency and intensity in Oklahoma, and has recently been linked to the growing volume of production waste that is injected into the ground by oil and fracking companies. Prior to 2009, Oklahoma recorded a maximum of 195 earthquakes in any given year. By 2014, seismologists recorded more than 5,000 earthquakes and, in 2015, experts predict there will be more than 6,000. Since late 2009, the rate of magnitude 3.5 or larger earthquakes in north central Oklahoma has been almost 300 times higher than in previous decades. 

At the same time, the total volume of production waste injected into ground wells has grown from two billion barrels in 2009 to more than 12 billion barrels in 2014. The four companies listed in the Notice of Intent to Sue contributed more than 60 percent of the total volume of production waste injected into ground wells in Oklahoma in 2014.
The Oklahoma Geological Survey determined in the spring of 2015 that "the majority of recent earthquakes in central and north-central Oklahoma are very likely triggered by the injection of produced water in disposal wells" and that "seismologists have documented the relationship between wastewater disposal and triggered seismic activity." The U.S. Geological Survey also fully supports this conclusion.
Weitz & Luxenberg, Public Justice and the Oklahoma Sierra Club are formally requesting that the four companies take immediate steps to reduce the amount of production waste injected into ground wells to levels deemed safe by experts. They are also asking that the companies reinforce structures that current forecasts show could be damaged or destroyed by large earthquakes and establish an independent earthquake monitoring and prediction center to analyze and predict the relationship between the injection of production waste and increased seismic activity.
If these companies are not willing to modify their operations and protect the safety of the community in this area, the citizens of Oklahoma will sue in federal court. The companies have 90 days from service of the Notice to remedy their violations. If they do not, suit will be filed in federal district court after those 90 days. 
YOU MIGHT ALSO LIKE
Impacted Landowners Demand EPA Revise Flawed Fracking Study
Hillary Clinton Calls for Federal Investigation of Exxon
Alarming Uptick of Earthquakes in Kansas Linked to Fracking With 52 in Just Last Two Weeks
EcoWatch Daily Newsletter
Recent Stories from EcoWatch