Fracking California Videos Show Huge Impact of Drilling on Communities
Sep. 10, 2014 02:22PM EST
Energy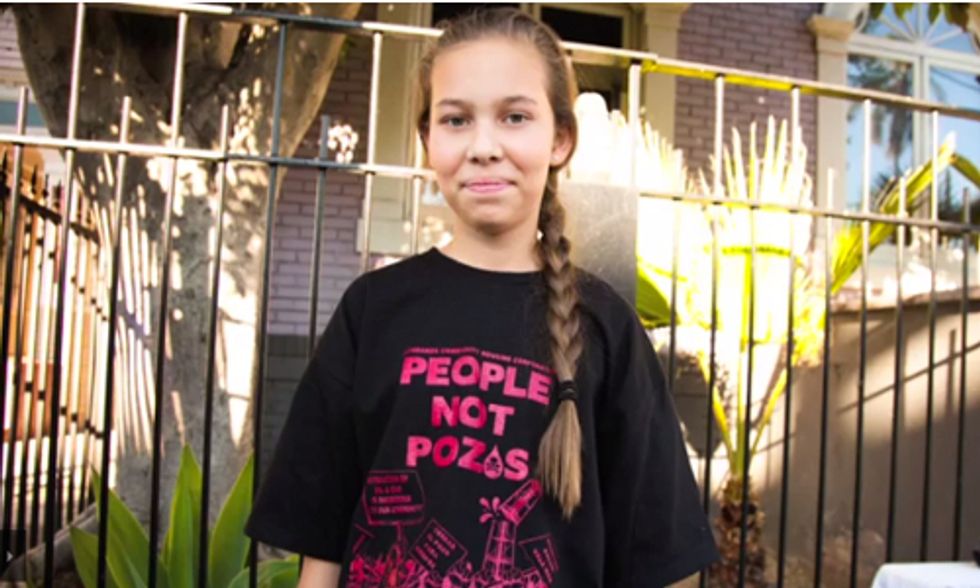 While politicians, pundits and "experts" are all over the media giving us their opinions, ordinary citizens are frequently unheard. When it comes to the impacts of fracking and drilling on average people, the Natural Resources Defense Council (NRDC) has made them visible in a series of three videos depicting how fossil fuel energy extraction has radically changed the quality of life for the worse for three families in very different parts of California.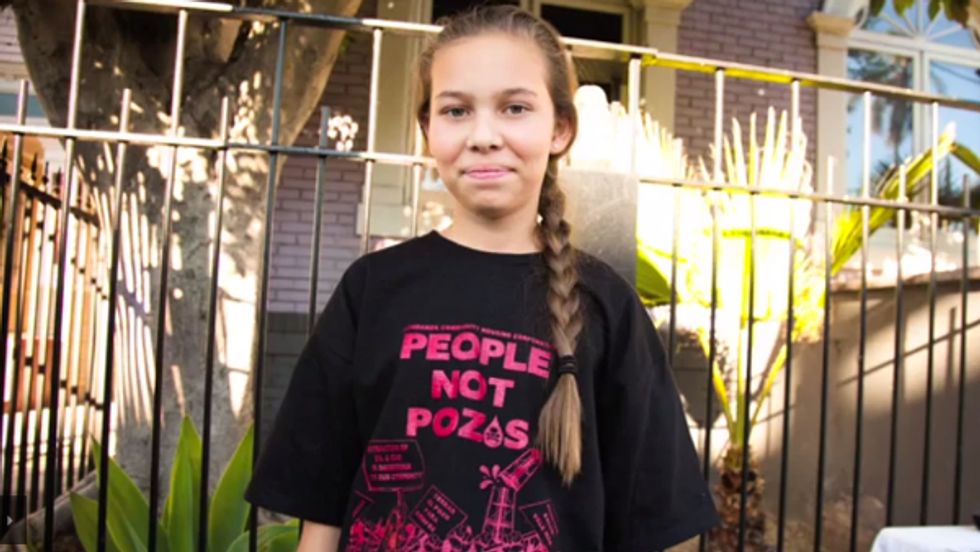 In one, 12-year-old Nalleli Cobo, who lives in South Los Angeles, relates the health issues she and her family have suffered since an oil well site opened across the street from her apartment in 2010. She flyers, protests and speaks at public meetings. Dressed in her Catholic school uniform, she talks about how she is in a video appealing to the Pope to shut down the wells—and reveals that the drilling site is owned by the Roman Catholic archdiocese.
In another, ranchers Joe and Kathy Spencer in rural San Benito County near the San Francisco metro area worry that the company that owns the mineral rights under their land and much of their neighbors' will consume the area's already scarce water supply, draining their aquifers and making their property worthless.
In the third, Walt and Marilee Desatoff relate how they had to leave their family home in the Bakersfield area because of the noise and smell of oil drilling and fracking operations, as well as their fears about drinking water contamination. Their county includes about 80 percent of the state's oil drilling and more than 95 percent of the fracking operations.
"These come in the wake of a failed attempt to pass a statewide fracking moratorium this spring, leaving communities across the state (like much of the U.S.) more dependent than ever on efforts to take matters into their own hands while the state and federal leaders continue to let them down," said NRDC's Kate Kiely. "Indeed, there are local battles underway in each of these three regions to do just that."
These videos give a human face to those efforts.
YOU MIGHT ALSO LIKE
As Fracking Expands in California, Water Board Refuses to Regulate Toxic Waste Disposal
Fracking Moratorium Bill Introduced in California
Santa Cruz Triumphs as First County in California to Ban Fracking
EcoWatch Daily Newsletter