Fracking Ban Final in Fort Collins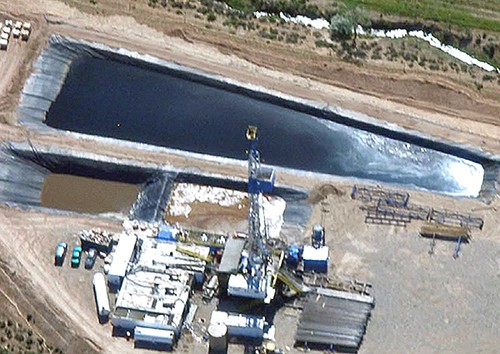 The Fort Collins City Council, on a second reading Tuesday night, voted to uphold the fracking ban within city limits by a vote of 5-2. The ban is now final.
This vote defies the governor and other state authorities who say local governments have no right to regulate the oil and gas industry. The state and Colorado Oil and Gas Association threatened lawsuits if Fort Collins' ban on fracking became final.
"The Fort Collins City Council stood up to the bullies—Governor Hickenlooper and the Big Oil and gas industry—to protect citizens and their health and property by banning fracking in the city," said Gary Wockner of Clean Water Action, a national environmental organization in Fort Collins that has 2,000 members. "People are taking charge of their democracy, wrestling it away from powerful special interests—Longmont was first, Fort Collins second, who will be third?"
For a complete account and photo essay on the issues of fracking in Colorado, click here.
Visit EcoWatch's FRACKING page for more related news on this topic.
——–
Sign the petition today, telling President Obama to enact an immediate fracking moratorium:

The Brooks Range in the Arctic National Wildlife Refuge. Hillebrand / U.S. Fish and Wildlife Service
By Andy Rowell
"Disruption" is one of the buzzwords of the energy market right now as plummeting costs of renewables is changing the way we heat our homes and drive our automobiles.
Some of the biggest names in the energy business spoke Wednesday on that very topic in London at the Financial Times' Energy Transition Strategies Summit, at the panel Rethinking Energy in a Time of Disruption.
Keep reading...
Show less
Chris Kick / Twitter
Keep reading...
Show less
Shaahina Ali
Keep reading...
Show less
The federal government is providing extensive support for fossil fuel production on public lands and waters offshore, through a combination of direct subsidies, enforcement loopholes, lax royalty collection, stagnant lease rates and other advantages to the industry, a report released Wednesday found.
Keep reading...
Show less
Keep reading...
Show less
By Elgie Holstein
The federal budget that the president proposes annually and Congress votes on is more than a collection of numbers. It tells us who the president is, what he stands for and what he cares about.
Keep reading...
Show less
The U.S. Environmental Protection Agency (EPA) budget will still be slashed by nearly a third, from $8.2 billion to $5.65 billion, under President Trump's fiscal 2018 budget proposal released Tuesday.
The EPA, which has long been targeted by the Trump administration, is the hardest hit federal agency under the new plan. Opponents say it "endangers Americans" and cripples an institution charged with protecting their health and safety.
Keep reading...
Show less
Frustrated by non-experts taking to the internet to dispute the science behind human-made climate change, North Carolina meteorologist Greg Fishel issued a challenge to climate deniers, urging them to "put up or shut up" and "submit your work the way real scientists do, and see where it takes you."
Keep reading...
Show less


Get EcoWatch in your inbox