Fracking and the Food System
Jun. 12, 2012 09:00AM EST
Energy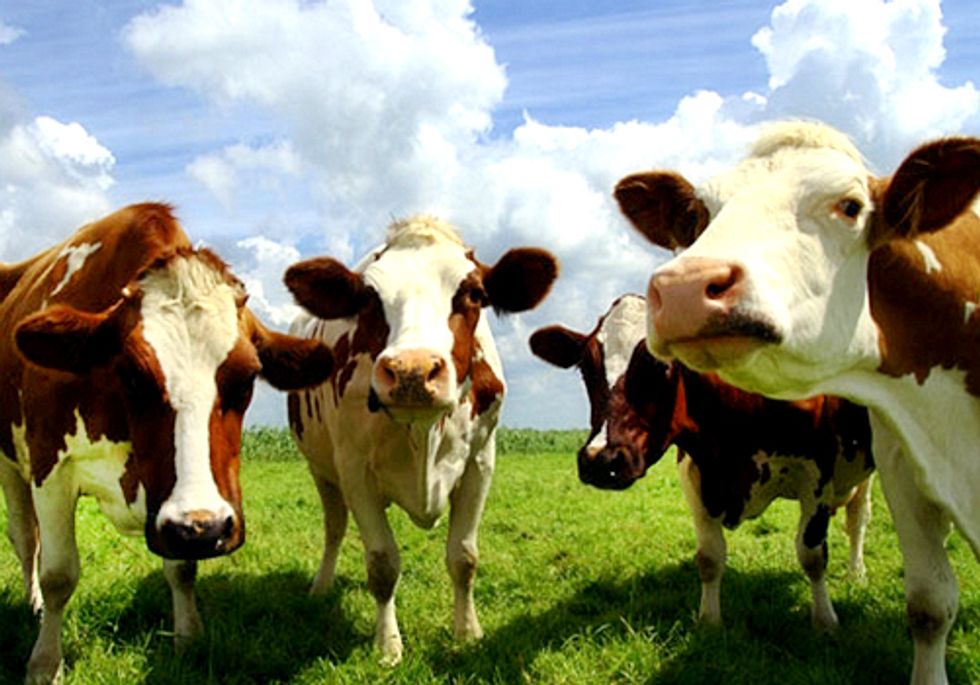 By Katherine Boehrer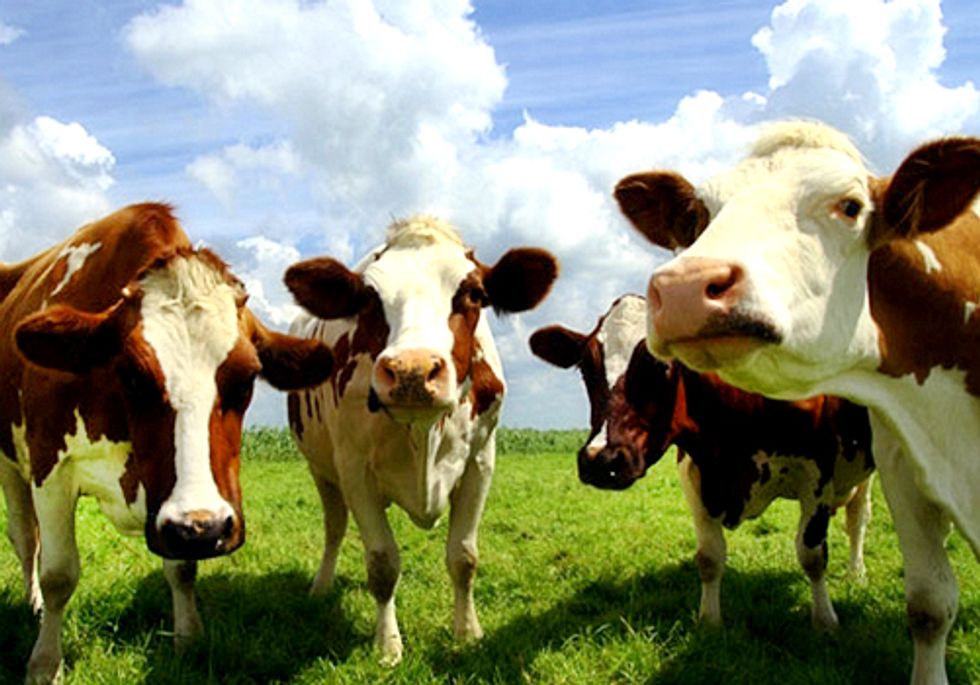 We already know that fracking threatens human health, the environment and our communities. But it could also have a negative impact on our food system and the farmers who work to feed our nation.
Spills of toxic fracking chemicals can contaminate groundwater and cropland. These leaks could be harmful to livestock as well—last September StateImpact's Susan Philips reported on a case in Pennsylvania in which 28 beef cattle encountered fracking fluid that seeped out of a holding pond. Those cows gave birth to 11 calves the following spring, but shockingly, only three calves survived. Across the country livestock exposed to toxic fracking chemicals have been killed or sickened.
On top of direct losses, areas that frack could see a lack of consumer confidence in the safety of their food, as news of contamination spreads. They could also see an increase in competition for water from oil and gas companies, as fracking requires millions of gallons of water per well.  
Unfortunately, fracking occurs most commonly in rural areas where farmers, faced with tough economic times, have leased their land to oil and gas companies. But these very farmers are also the ones who could bear the burden of lost productivity and devalued property. Yet another reason why the work we are doing to Ban Fracking Now is so important. Learn more about how fracking affects our food system by reading our issue brief, Fracking and the Food System.
To read the full report, click here. An excerpt from Fracking and the Food System follows:
Agricultural Production
Penn State Extension analyzed the impacts of fracking on dairies in the Marcellus Shale region of Pennsylvania, where many farmers have leased their land for fracking, compared to other parts of the state. The study found declining numbers of dairy cows in areas where fracking was common. In counties with over 10,000 dairy cows, those with over 150 Marcellus shale wells experienced a 16 percent decline in total dairy cows on average between 2007 and 2010, compared to a 3 percent decline in counties with no Marcellus wells. Researchers speculate a variety of explanations, from farmers using their royalty monies to retire to farmers feeling "forced out" due to the negative effects of wells. Regardless of the reason, a decline in dairy herds yields a negative economic impact on neighboring communities. 
The chemicals that hurt livestock hurt rural residents as well. Water contamination has been identified in over 1,000 cases near oil and gas drilling sites. In the first case documented by the federal government, the U.S. Environmental Protection Agency found that well water in Sublette, Wyoming, contained several chemicals associated with fracking, including 1,500 times the level of benzene considered safe for drinking. Benzene exposure leads to leukemia and other illnesses. Multiple residents complained of contaminated wells and mysterious illnesses across the area.
Visit EcoWatch's FRACKING page for more related news on this topic.
EcoWatch Daily Newsletter