FrackFinders Wanted
Nov. 23, 2013 10:54AM EST
Energy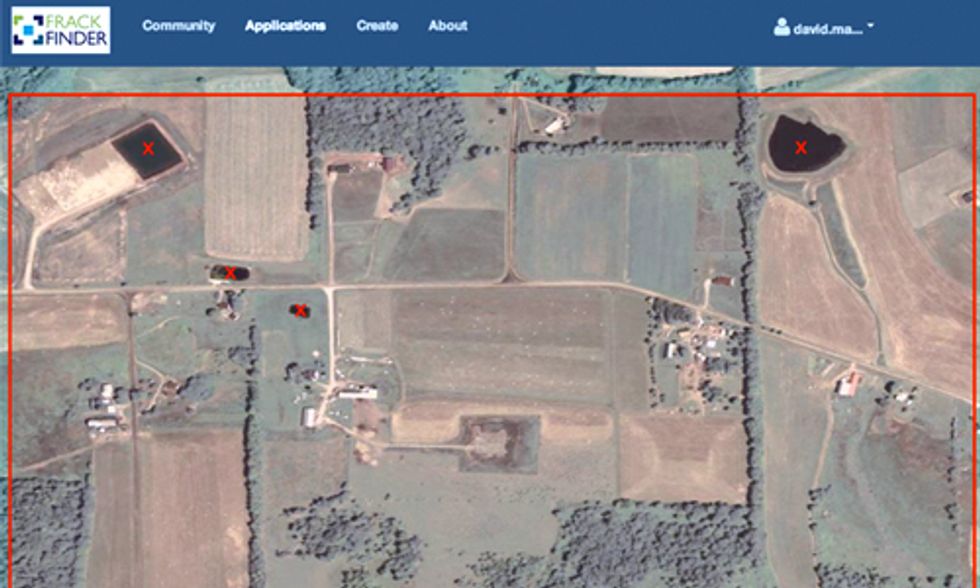 Do you care about fracking, have a computer, and are at least a little familiar with Google Maps? Then our friends at SkyTruth need your help to map fracking ponds across Pennsylvania's Marcellus Shale.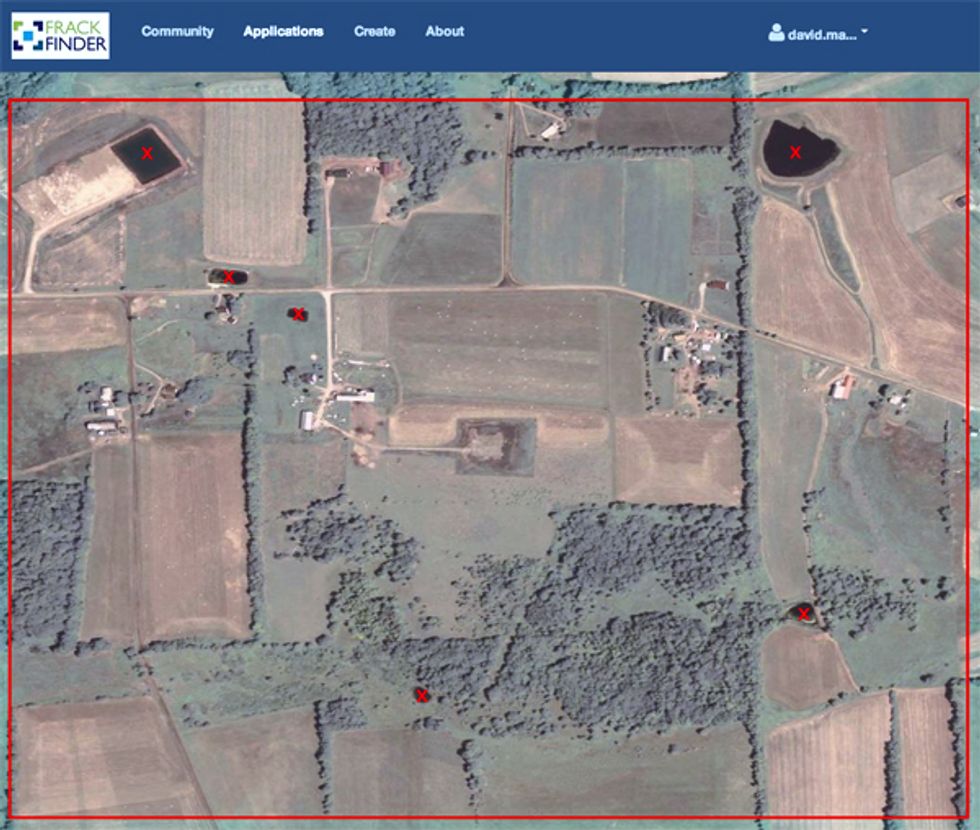 Today, SkyTruth is launching a crowdmapping tool called FrackFinder PA: Project Moor Frog in order to find all the ponds and impoundments that might be associated with unconventional drilling and hydraulic fracturing in Pennsylvania. Scientists have used this same approach to categorize millions of galaxies imaged by telescopes around the world. But now SkyTruth is turning the cameras toward Earth to look at the way drilling and fracking is transforming our landscape.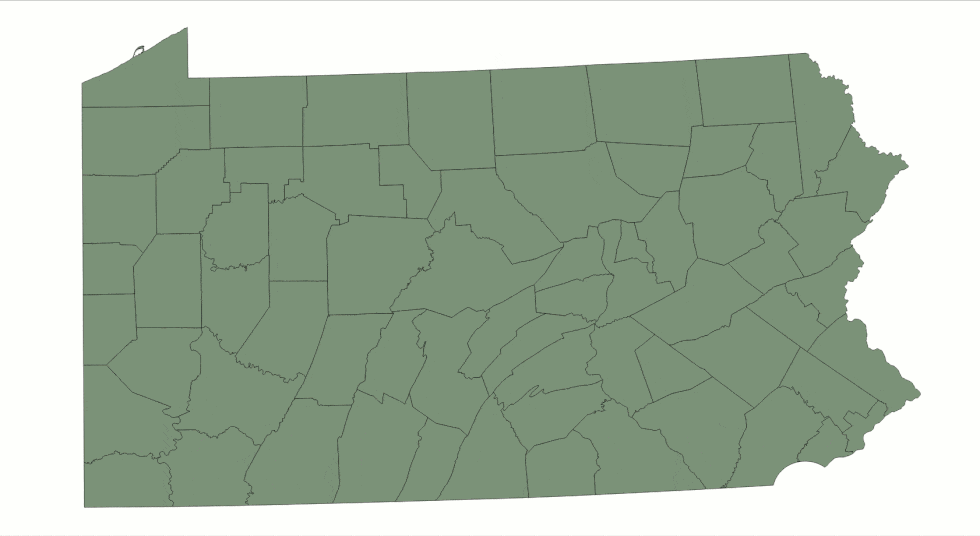 In August, SkyTruth combined the same aerial survey imagery you see in Google Earth with drilling permit data from state regulators and launched their first crowdmapping initiative—FrackFinder PA—Project Tadpole. It took volunteers only 29 days to finish the project, processing nearly 90,000 aerial images of permitted fracking sites. The 233 volunteers who participated found a total of 1,420 active wellpads over the five years covered by the study, out of a possible 3,000 locations where drilling permits had been issued by the state.
Equipped with this precise map of active wellpads in the state of Pennsylvania, the team at SkyTruth is hoping for even more cyber-volunteers to review these sites and locate ponds (impoundments) that might be associated with gas drilling. There's nothing to download, no special GIS or image analysis experience required—you'll learn everything you need to know in a brief tutorial. All you need is some time to help map fracking so researchers can be better equipped to investigate industry's cleverly worded claims that fracking never hurt anyone.
All across the U.S. there are a growing number of open-air ponds that contain millions of gallons of wastewater from fracking, but there is little data about where these ponds are located and when they were built. This information will be used right away by researchers at the Bloomberg School of Public Health at Johns Hopkins University to support their study of air quality, public health issues and fracking. Participating in Project MoorFrog is also a great way to get a bird's-eye-view of drilling across William Penn's woods and see the way farms, fields, and forests are being transformed into industrial sites for natural gas production.
Check it out and volunteer now.
Visit EcoWatch's FRACKING page for more related news on this topic.

EcoWatch Daily Newsletter
Recent Stories from EcoWatch