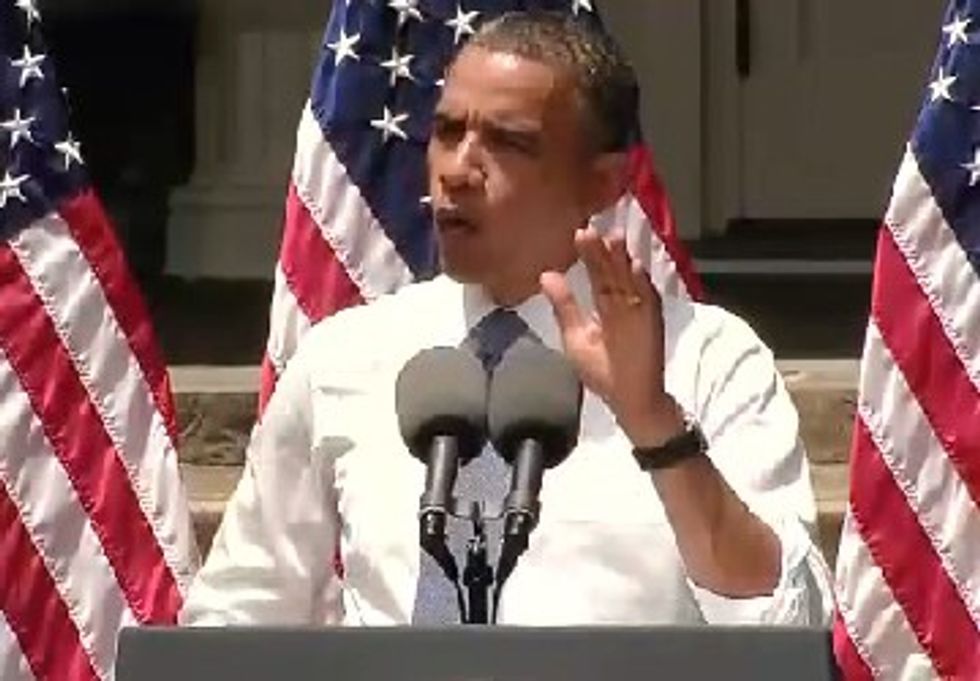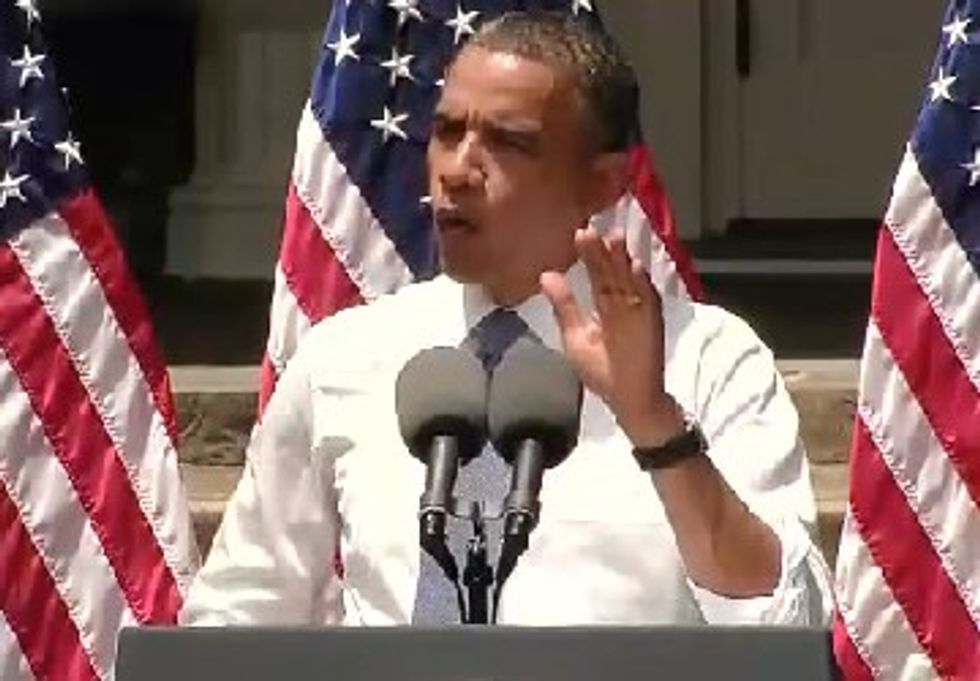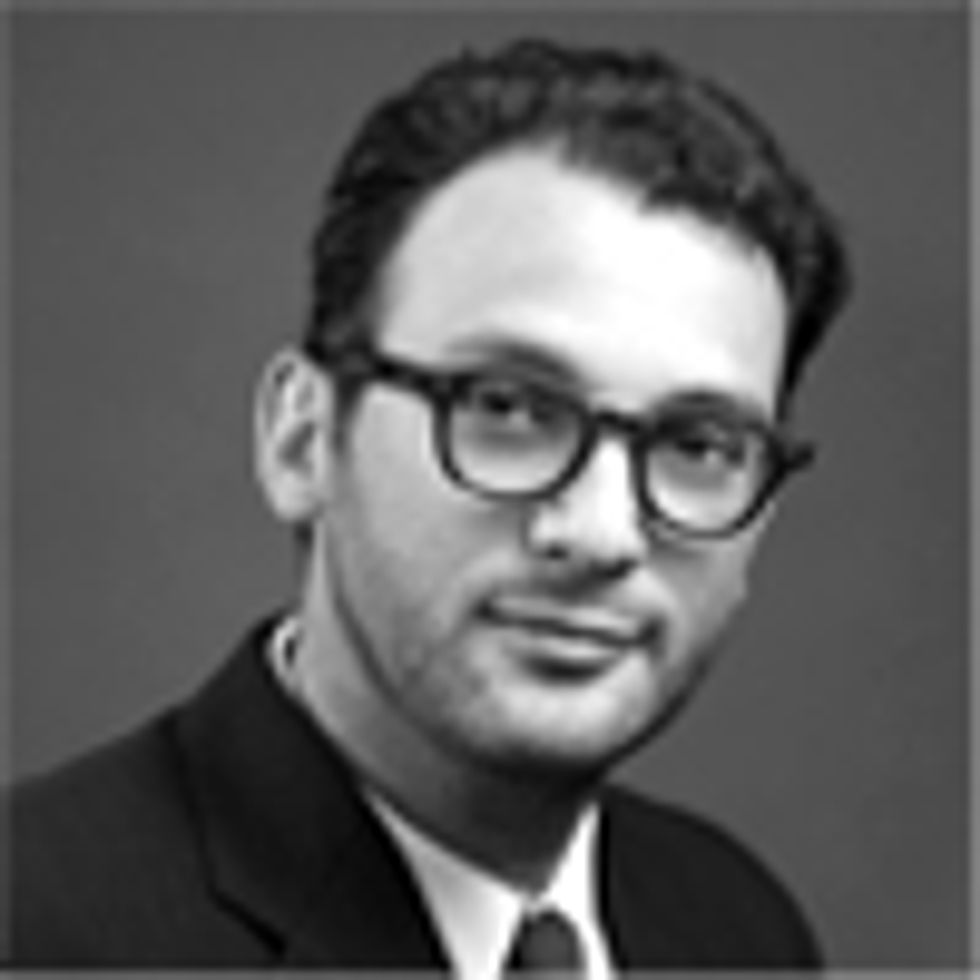 It's amazing to watch the bully pulpit, with all the power of this president's ability to command words, focus on the greatest crisis of our generation. I applaud the President for tackling climate change in his speech today. It's the most important issue we face. Reducing coal pollution, increasing energy efficiency, stimulating more renewable energy—it's about time. Especially because Dr. Hansen and other climate scientists have shown that time is running out.
However, all the good that President Obama will do with his reductions in CO2 from power plants will be undone by his embrace of fracked gas. It is clear that he does not have the right information on fracked gas. His administration has allowed the gas industry to influence far too much of this process. In March, the President called a meeting to discuss his pending climate plan. The group of 14 energy-industry leaders—nine were CEOs of energy companies—included the head of the oil and gas giant Anadarko; Southwest Gas; Edison Electric Institute; FedEx, which pushes a switch to gas vehicles; and former Colorado Gov. Bill Ritter, a longtime booster of gas.
 
As a result, this plan has become a wholesale endorsement of increased natural gas use in America and abroad. For all the correct emphasis on the dangers of climate change, the plan is: frack now, frack here and frack all over the world. Fracked gas isn't a bridge fuel—it's a gangplank.
The President's Climate Action Plan says methane is 20 times more powerful a greenhouse gas than carbon dioxide (CO2). This is incorrect, it's far more than that—for the first 20 years, methane is 80 to 105 times more powerful, than CO2 as a warming agent in the atmosphere. This means you need between 80 to 100 pounds of CO2 to equal the warming potential of 1 pound of methane. So even limited methane leaks from fracked wells (not to mention compressors and pipelines) can make fracked gas worse for climate than coal. And the leaks aren't minimal or easily solvable. And methane is leaking like crazy. A series of peer reviewed studies have now put the leakage rates at between seven and 17 percent. Above one to three percent, the science tells us that developing fracked gas is worse than coal for the atmosphere.
 
Additionally there is the large problem of water contamination from drilling and fracking. A large percentage of the wells leak—as industry's own documents and other studies show. These documents come from drilling giant Schlumberger, Archer Oil & Gas, Southwestern Energy and Society of Petroleum Engineers, to name just a few. A leaking well can't be prevented, and it can't usually be repaired thousands of feet below the earth. The great pressures under the earth, shrinkage, vibrations from nearby drilling, temperature changes—these all crack the cement that protects the well from leakage.
 
Coal is abhorrent. Coal production and use needs to be curtailed immediately, no new coal plants should be built and those that exist now need to be shut down. But the same is true for natural gas fired power plants. We do not want to see greenhouse gas emissions go down in the coal sector at the power plants only to rise from leaking gas in the gas fields, in the transmissions systems and the delivery systems in our major cities.
 
I'm glad the President is going to study methane leakage—what he will find will make fracking impossible. See Gasland Part II if you want to see huge clouds of methane billowing out from fracked wells. It airs on HBO July 8.
Exporting fracked gas is even worse. It takes more energy to convert the gas to liquid for shipment, negating any greenhouse advantage even more. And meanwhile, with the high percentage of well cement that cracks and leaks, and no way to prevent it given the pressures under the earth, the President's plan will ruin drinking water for many families without any climate advantage. What's the sense of that?
 
I am glad the President is increasing energy efficiency investments. But the scale could be so much larger. We could save far more energy than we will ever produce with fracking by just insulating all the buildings in America. This will create far more jobs than fracking, and save consumers money forever. Let's do this instead of fracking hundreds of thousands of leaky wells in populated areas.
The President should meet with the families whose lives have been ruined by fracking, as depicted in Gasland Part II. He should meet with Dr. Tony Ingraffea of Cornell and other long-time oil and gas experts not currently in the pay of industry to learn the truth. We respect his sincere desire to do something about climate change. Fracking for gas will not help and it may just make the accelerate climate change beyond the current status quo.
Visit EcoWatch's FRACKING page for more related news on this topic.
——–
Sign the petition today, telling President Obama to enact an immediate fracking moratorium:

EcoWatch Daily Newsletter
Related Articles from EcoWatch