Fox News Host: Obama Is so Obsessed With Climate Change He Should Work for the Weather Channel
Sep. 02, 2015 11:17AM EST
Climate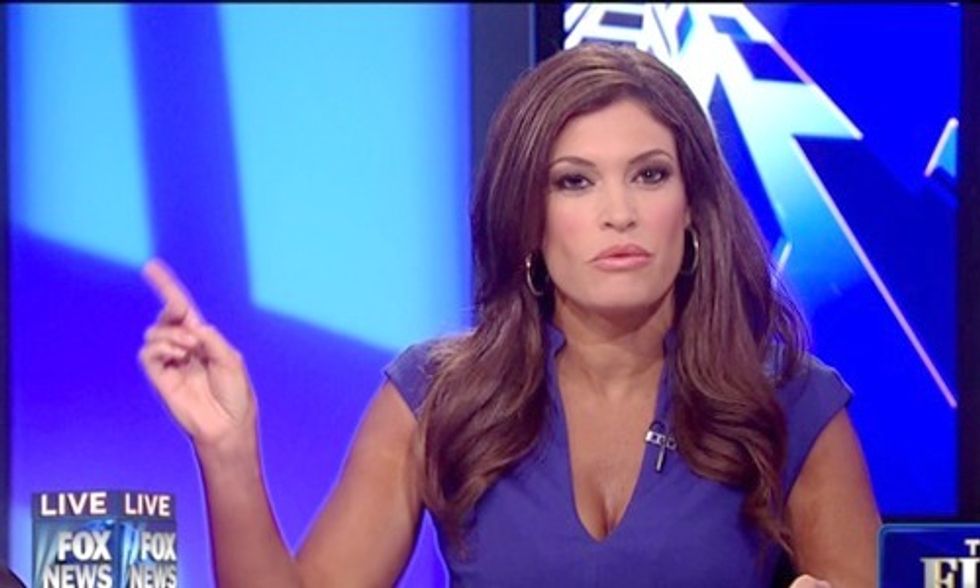 Not everyone is thrilled that President Obama is addressing climate change while visiting Alaska this week. Environmentalists have accused the President of hypocrisy for talking about the urgency of climate change while at the same time approving Arctic drilling. On the other hand, some conservatives don't think he should be talking about climate change at all.
Obama on climate change, realtalk. http://t.co/2XQz0EwNAh pic.twitter.com/ojsIytZd7R

— Mashable (@mashable) September 2, 2015
"To me, it's such a glaring example of priorities askew," said Kimberly Guilfoyle, one of the hosts of Fox News The Five. "I fail still at this point to understand where he's coming from because I don't speak the language he speaks. ... He thinks the biggest threat to national security is climate change. Whoa. Where do you even go from there?" Guilfoyle feels that the increasing crime rate is a much more serious issue than climate change.
Co-host Greg Gutfeld agreed with Guilfoyle, saying the President is more concerned with the "academic, climate change-obsessed community" than communities that have seen an increase in crime.
"He should work for The Weather Channel," offered Guilfoyle. "He's like, obsessed with cumulus clouds."
The two hosts aren't the only ones who think the President has misplaced priorities. Gov. Scott Walker, a Republican presidential candidate, told a crowd gathered in North Charleston, South Carolina today that he has to "respectively disagree" with the President that climate change is the greatest threat we face. "The greatest threat to Americans is radical Islamic terrorism and we need to do something about it," said Walker.
YOU MIGHT ALSO LIKE
Watch Chris Christie Angrily Refute His Climate Denial
Hundreds Rally in Alaska to Tell Obama 'Climate Leaders Don't Drill the Arctic'
EcoWatch Daily Newsletter