Fourth Graders Ask Universal Pictures to Let Lorax Movie Speak for the Trees
Jan. 26, 2012 12:00PM EST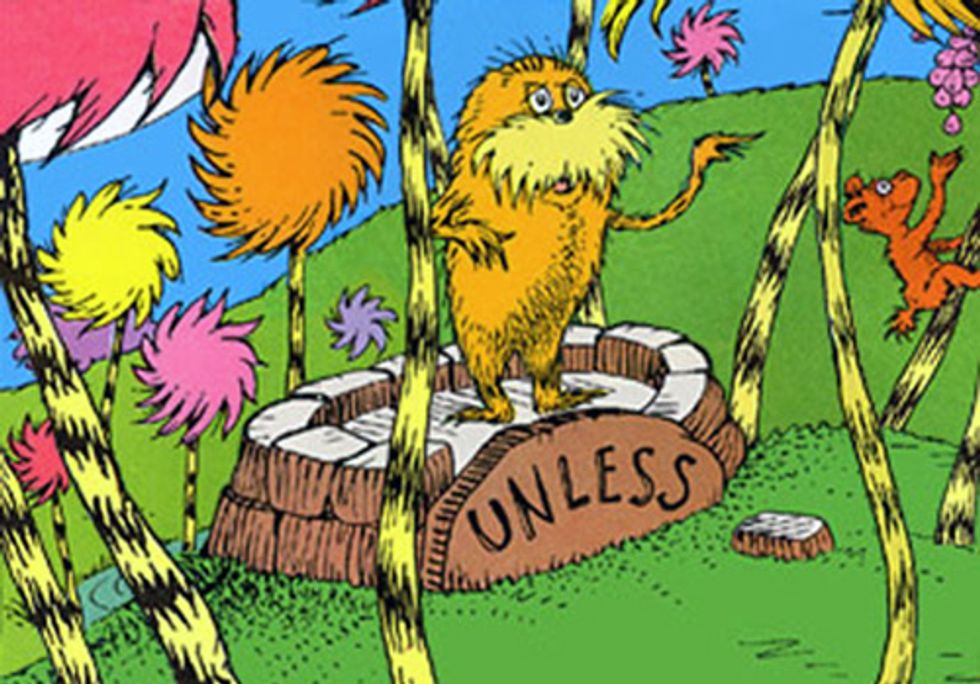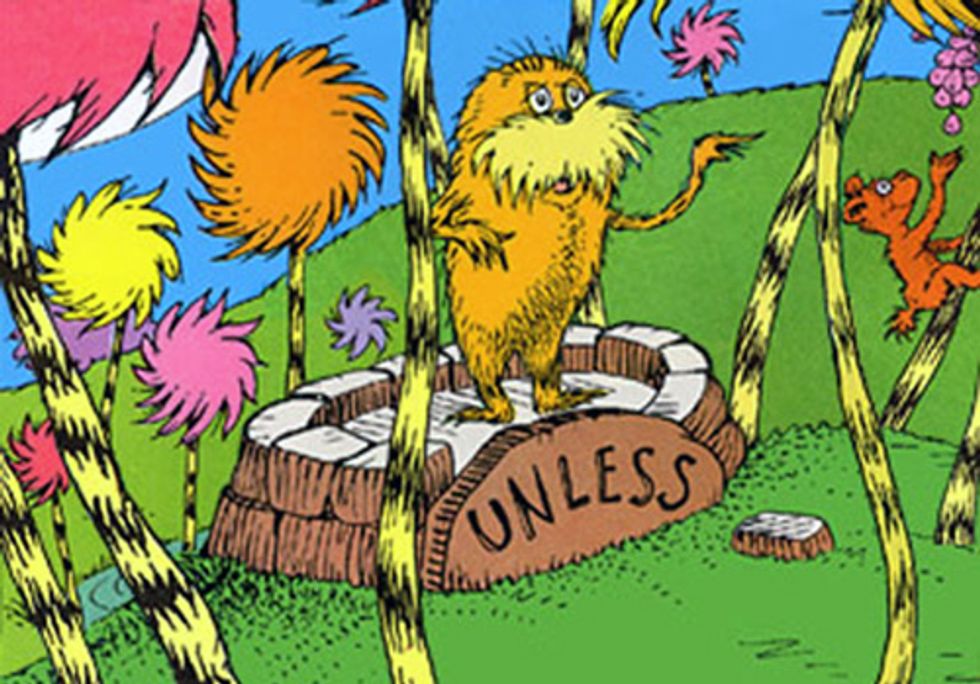 A class of fourth graders, worried that Universal Pictures is missing an educational opportunity with its upcoming Lorax movie, has launched the "Lorax Petition Project," a campaign on Change.org that has gained 50,000 signatures.
Their petition, entitled Universal Pictures: Let the Lorax Speak for the Trees, asks the studio to improve promotions for The Lorax to include the environmental message of Dr. Seuss' classic children's book. According to the students, the film's trailer, website, and other promotions hardly touch on the environmental theme.
"Each year my students are inspired to do more for the planet after reading the book," said Ted Wells, who teaches at The Park School in Brookline, Massachusetts. "They saw the Lorax trailer, and to them, the movie looked more like an adventure and romance, like it had totally lost its message about helping the planet."
In December, the students drafted the petition as a class project and proposed specific ways Universal Pictures could include environmental messages in Lorax's promotional materials, such as adding a Truffula Tree overflowing with "going green" tips along with a discussion forum to the movie website. In less than a month, tens of thousands of people have signed the campaign, and the class has received supportive messages from all over the world, including a music video offer.
"It's impressive to watch this classroom recognize a concern and mobilize to do something about it," said Corinne Ball, director of organizing at Change.org. "Momentum like this is sure to catch Universal's attention before the Lorax hits theaters in March."
Comments from Mr. Wells' fourth grade students:
"The website is more about making money than helping the planet, and that's exactly what the book says not to do."—Georgia
"There's zero about the environment in the trailer!"—Vikrum
"We want to help trees, so why don't you help us, too."—Lanie
"Unless someone like you cares a whole awful lot, nothings is going to get better. It's not."—Jeffery quoting the Once-ler
To sign the petition, click here.
—————
Change.org is the world's fastest-growing platform for social change—growing by more than 500,000 new members a month, and empowering millions of people to start, join, and win campaigns for social change in their community, city and country.
EcoWatch Daily Newsletter